Ascot's Brooks warns reinsurers are failing to meet cost of capital
The global reinsurance sector is failing to cover its cost of capital despite successive years of rate hardening, Ascot Group CEO Andrew Brooks has warned.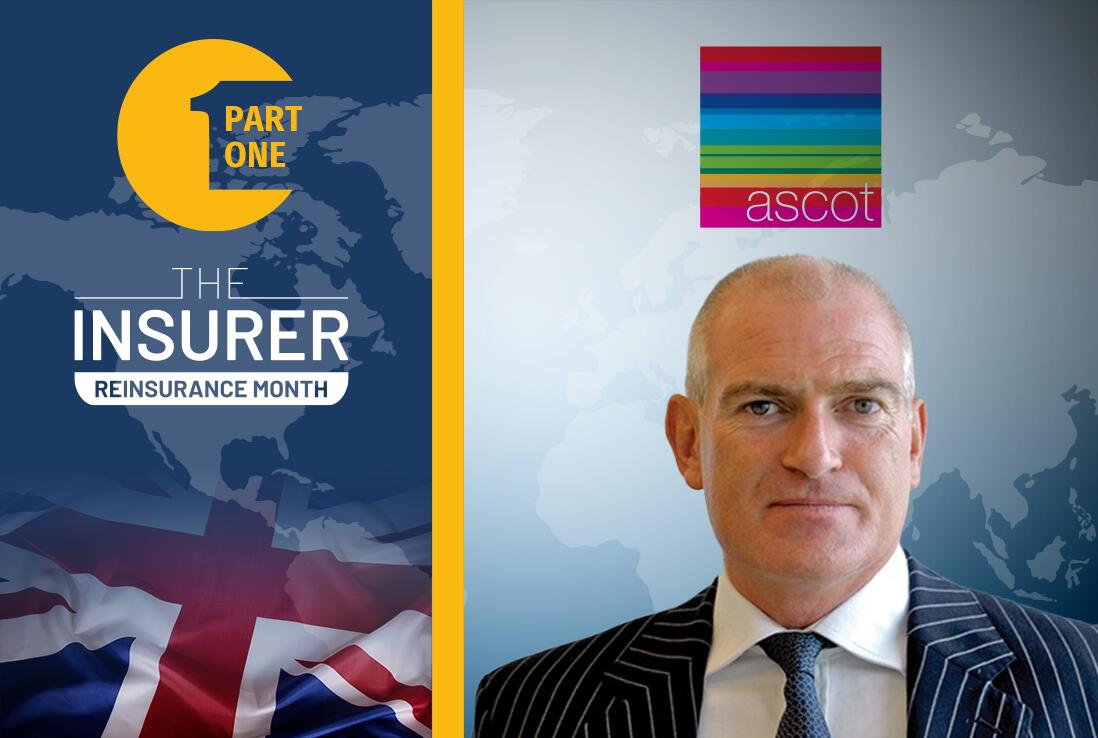 Speaking exclusively to The Insurer TV, Brooks said the market was now at a "wake up and smell the coffee moment".
"In our opinion, not everything is a bed of roses in the reinsurance market and in particular on the property catastrophe side," the long-serving Ascot CEO said.
"On the property cat side, rates have technically been increasing since the Harvey, Irma, Maria losses in 2017 but it hasn't really made much difference to the return on capital people have been generating in that sector," he said.
"We just generally feel most people haven't covered their cost of capital," he added.
The executive – who joined Ascot at its inception in 2001 – said these concerns had influenced his company's decision-making at renewals.
He said Ascot's aggregates on the catastrophe side were "very low" for 2021 when compared to 2020 and 2019, with the group deploying less capital than planned as business was not meeting its return on capital objectives.

Unmodelled losses
Brooks warned reinsurers were picking up largely unmodelled losses at the bottom end of catastrophe programs from perils which had previously been viewed as causing a "de minimis" level of losses.
"We do think it's a wake up and smell the coffee moment for the market, particularly on the cat side," he said. "We firmly believe that the reinsurance market is paying for losses that they're just not rating for.
"You can't keep writing business where you're not covering your cost of capital … we are profoundly shocked that people have become slaves to models," Brooks said.
He said Ascot has sought to participate at higher layers on reinsurance programs, distancing the group's exposure from unmodelled loss territory, which Brooks views as the "only way to write a profitable property cat book".
"Where we've been encouraged to write the bottom end of programs, we haven't done that and actually we've been almost a forgotten party on the higher end programs because we're not prepared to write through the program," he said.
Fiduciary duty
Brooks urged the market to be more disciplined, adding that boards should have a fiduciary duty to ensure the cat loads that people put into their business plans are accurate and rated within the terms of what the market expects 'normal' cats to be.
"There has to be a realisation that things have changed. We just don't think that you can go back to this scenario where people say 'well between 2013 and 2016 there were no cat losses so we're almost waiting for that period again'," he said.
"I think if you're trying to write business and not expecting a cat to happen during the course of it, you're gravely mistaken, especially with the climate change we see going on at the moment."
Part two of our interview with Andrew Brooks will be published later today (8 September). In it we discuss the emerging risk landscape, the role of Lloyd's in finding reinsurance solutions and how the industry can support clients on climate change.