Axa Climate's Dufetel: Tech-enabled parametric solutions key for complex flood risk
Insights provided by synthetic-aperture radar (SAR) imagery and other data sources are transforming the way insurance products can respond to the increasing frequency and severity of flood events.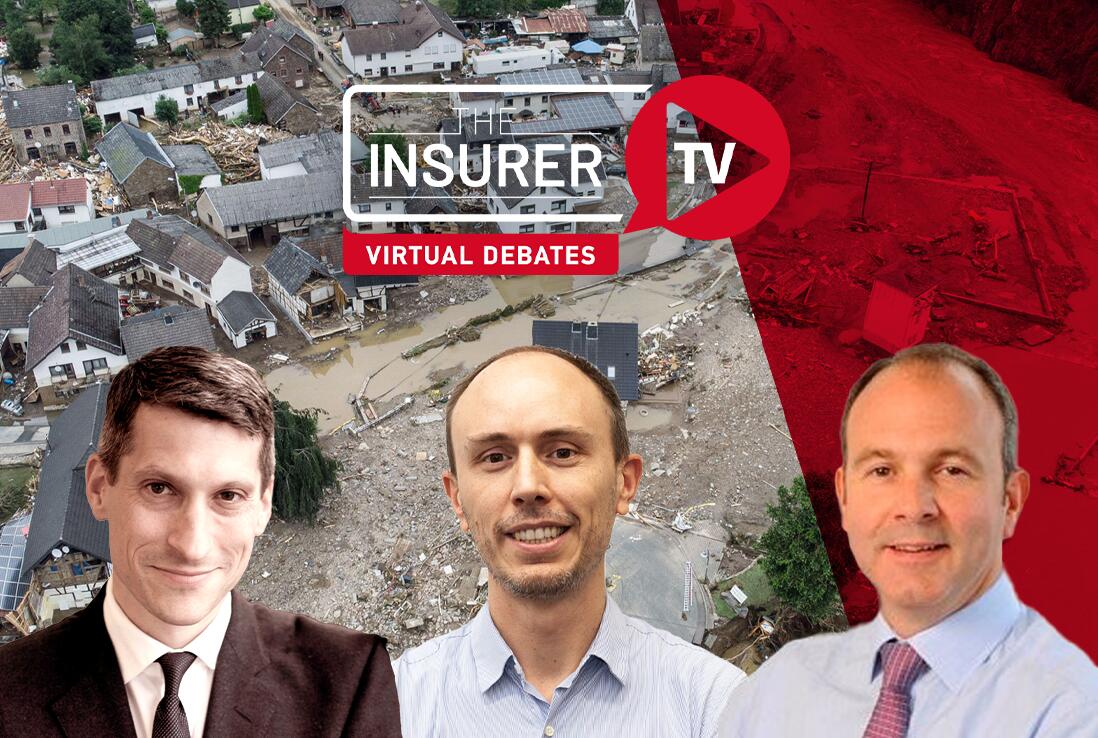 Focusing on parametric solutions, Amaury Dufetel, Axa Climate's head of parametric insurance, spoke of the important impact the technology is having on defining independent triggers and the "accuracy and completeness" of the reporting of what's happening on the ground.
"For us in parametric, it will enable us to provide cover and to set the right price for this cover for populations and also for the corporates," he said, adding that it will also positively impact modelling.
"Being able to combine these sources of data, which include satellites and sensors and other data sources, will also mean more progress being made on the models."
Amaury's comments
He added: "Flood models are very important. It's an area where there has been a lot of progress and SAR technology has enabled this – not only for us to have a rapid response but also to have a good forecast."
His comments were made during a recent panel discussion, hosted by The Insurer and satellite data provider and nat cat solutions specialist ICEYE.
The panel also featured Stephen Lathrope, global head of insurance at ICEYE; Daniel Stander, senior advisor at the United Nations Development Programme (UNDP) and Andrew Pedler, head of claims client relationships and innovation, Liberty Specialty Markets
The timing of this discussion is significant given how flood risk has developed in recent years, especially with the ongoing flooding event affecting parts of New South Wales.
At the end of last week, the Insurance Council of Australia said the claims filed to date represented an estimated insured loss of A$97.9mn ($66.9mn).
But as the insured loss continues to grow, so do the uninsured losses and the UNDP's Stander picked up this theme, regarding how SAR imagery and the use of other data points can help close the protection gap.
"When I start thinking about insurance penetration globally for floods, of those losses, maybe about 35 percent was insured, but that means an awful lot that was not insured.
"Then when I go out of the developed markets and into the emerging economies, insurance penetration is at best 5 percent. So, I think it's really important that we understand that the protection gap is at 95 percent and there's a lot that can be done with this technology to enable yes, indemnity products, but definitely parametric products," he said.
Daniel Stander: ICEYE panel (teaser 2)
Dufetel added: "I would say with this new technology, new ways of insuring both corporates and even countries and public sectors become possible.
"At Axa Climate, we offer climate risk insurance covers and this is very helpful especially for public/private partnerships where with support of this technology, we are able to cover the surface of the whole country and are able to respond to the population very quickly in terms of giving a cash settlement and also in services that were not possible before," he said.
Game-changing tech
"I think this is game-changing," said Stander.  "And I don't use that lightly. The way we see it is insurance and risk financing is key to tackling the interconnected challenges that countries and families and businesses face when confronted by extremes, especially flood.
"What I heard during this conversation was that the capability is consistent, it is accurate, it can pierce through cloud and smoke and the darkness, but there's something else that I don't think was brought out specifically which is that it's globally comprehensive. That's essential," he added.
Going a little further on how the technology is transformational when it comes to flood hazard risk, and why it's now possible to better and more accurately inform parametric-type products, ICEYE's Lathrope explained that because the firm owns a constellation of more than 20 satellites, it is able to proactively task them to start capturing images of the areas where flooding is expected to happen.
Looking at the flooding in Brisbane earlier this year, Lathrope said: "For that event, which ultimately had an extent of over 3,000 kilometres, we were able to spot that something was likely to happen through our own in-house meteorological weather forecasting capability.
"We captured 38 images of that area over the course of five days which gave us a huge amount of information very rapidly about how an event that started north and moved south over a few days progressed and we were able to measure from space where the water was extent-wise, and the depth."
But ICEYE doesn't just rely on SAR imagery.
"We combine that with a number of other data sources so we use nearly 200 river gauges to enrich our assessment and make sure that we were understanding the real situation locally and comparing what we were reporting from space against those gauges and 300-odd other location points of open-source data about the depth of the water as well."
To watch or listen to the full panel discussion, please click on the video below and look out for further write-ups later this week. Next, we will be exploring the comments made on the impact on claims handling and response.