Transverse: Pipeline going into 2022 is "very robust"
Transverse CEO Erik Matson highlights a strong pipeline of opportunities ahead for the hybrid fronting carrier.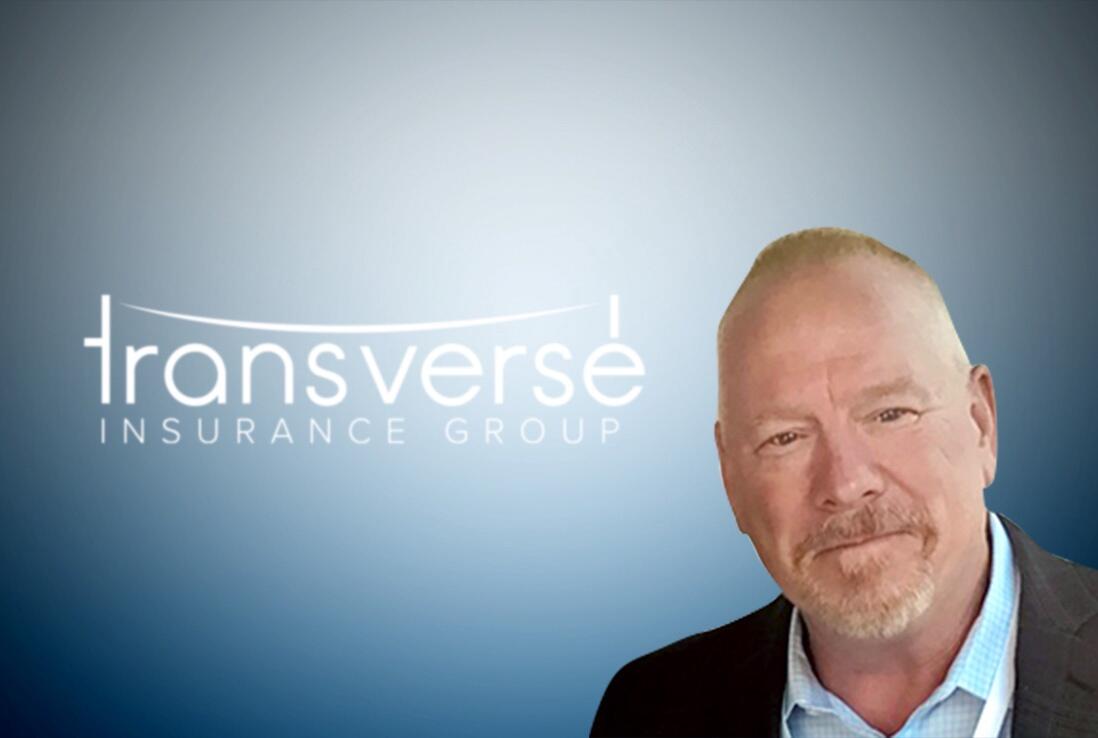 What do you look for when selecting a reinsurance partner for your programs?
We strongly believe in the analogy of the three-legged stool for our hybrid fronting carrier model. We believe that the MGA, the reinsurer and the hybrid fronting carrier have to be aligned and that if one of us wins, we all win. The basic philosophy is that we want the MGA to win because that's how we win. And if we're winning and the MGA is winning then almost by definition the reinsurer will win, because they're the ones providing a good portion of the capacity. The things we look for in a reinsurer are: their line of business appetite; breadth of relationship, understanding of the delegated underwriting authority marketplace, the ability to "pre-broke" and remain committed to effective placement and, of course, their creditworthiness/AM Best rating.
Does alternative capital play a prominent role on Transverse programs?
It doesn't play as prominent a role as our traditional reinsurance panel for our core business, whether that's a Munich Re or Swiss Re, or an Arch, OdysseyRe or Everest Re. That said, we are very willing to get involved with alternative capital where it can play a role, whether via a transformer or a sidecar that sits alongside us, or supporting a captive where an MGA or program administrator takes a risk-bearing position on their portfolio.
Alternative capital can also participate indirectly through relationships that provide capacity to reinsurers that then support the programs we front for. We believe the segment will be a big part of the equation going forward.
Are you looking to expand your partners for 2022? Is there a strong pipeline of opportunities for the year ahead?
The pipeline is outstanding and it would not surprise me to see us double in size. There are upwards of $150mn of programs we're evaluating right now that would satisfy our total targeted number for the year. And we have four times that amount sitting in a pipeline of active potential deals we could do. Decisions about which we pursue are based on our priorities as we build a balanced portfolio. It's also about timing, given the fact that admitted programs can have a lead time of six to nine months depending on the filing requirements and number of states involved. But our pipeline going into 2022 is very robust.
The lines of business and product segments we'll expand into depend on the appetite of reinsurers. As a carrier we'd like to balance our portfolio by extending into casualty and professional lines, including financial lines, and we expect to add programs in those areas in the coming year.
What opportunities do you see in Europe?
We were seriously looking at Europe before the pandemic, but we decided to take a step back when Covid-19 hit early last year. With the uncertainty – including around remote working – we wanted to focus on the people and investment we'd made in the US. We see great opportunities in Europe though and have now taken the time to get our application really sound for a UK-based platform and are close to submitting our application to the Financial Conduct Authority.