Building property momentum for 1.1
The ReInsurer talks to Erin Skala, head of property reinsurance at Cincinnati Re, about unprecedented dynamics driving rate hardening at the key 1.1 renewal.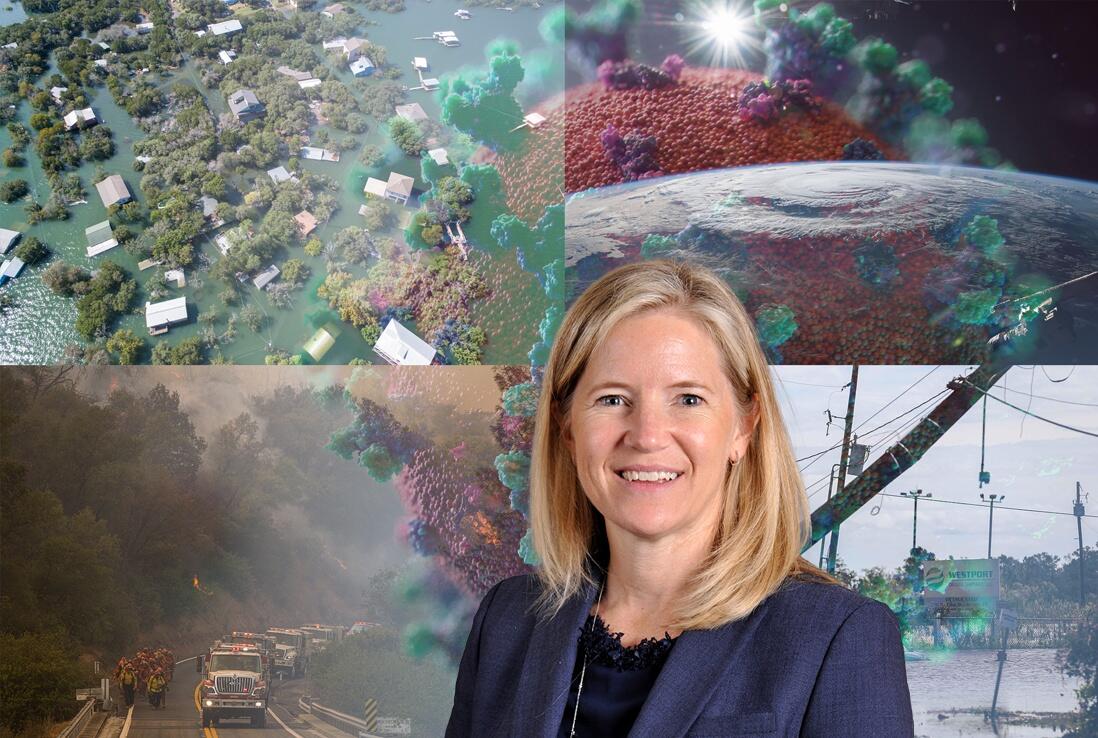 How will 2020 cat losses impact the 1.1 renewal?
Throughout the year, Covid-19 has been described as "unprecedented" but the series of events we've seen in 2020 would be unimaginable if they weren't all actually happening.
Combine a global pandemic, wide-scale civil commotion, record setting wildfires on the US West Coast, 100+ mph winds in the US Midwest, a nuclearscale explosion in Beirut and a nearly complete alphabet of tropical storm activity in the Atlantic and you're left with a not-so-pretty picture for 2020. Adding small or mid-sized events like Laura to the mix only adds to a general feeling of unease.
The singularity of some of these events coupled with heightened frequency again in 2020 will cause capital providers to treat capacity as a more precious commodity. That said, reinsurers aren't covering their cost of capital, so it's the increased cost of capital and its influx and outflow that will drive market dynamics at 1.1.
Pricing moved meaningfully at mid-year 2020 reflecting the culmination of repeated loss years, but more so the knock-on effects on capital, the uncertainty that Covid-19 brings and a renewed appreciation for the broad coverage provided within cat XOL treaties. The 1.1 renewals over the last couple of years have largely gotten a pass on material rate increases. That will not be the case for 2021.
Is frequency of severity properly reflected in underwriting US property risk?
We have seen the tide steadily rise when it comes to frequency of cat losses and in this case the past is not necessarily a good predictor of the future given climate change, an increase in population density, social inflation, and now economic strain.
Many programs in the market remain underpriced and to the degree that cat models (which are for the most part based upon historical experience) are used for pricing, underwriters are challenged to find the equilibrium between price, expected return and risk. Given the uncertainty that these factors present, we anticipate clients buying more limit as they consider tail risk and greater interest for frequency covers in 2021.
Aggregate products can be wonderful tools for managing earnings volatility, but they often come with a hefty price tag, and rightly so. Similar to underwriters, buyers will need to right-size their expectations around cat potential and re-evaluate retentions.
How will retro conditions impact the renewal?
With capital driving market dynamics, the availability and cost of retro will have a significant influence on the upcoming renewal. The supply chain of capital into the retro space has been disrupted with less investor enthusiasm.
Reinsurers who rely on retro may have to return to more of a gross line underwriting approach due to the uncertainty around their retro purchase.
Broadly speaking, market pricing over the last 10 years has been significantly influenced by third party capital management strategies.
With Covid-19, investors were presented with the previously unforeseen, or perhaps underappreciated, scenario of a correlated loss between catastrophe reinsurance and other investments.
The dislocation currently occurring in that space will also have an influence on the renewal with rated carriers operating more from a position of strength.
Where do you see growth opportunities in your book?
The Cincinnati Re portfolio represents a balanced crosssection of the North American Property Reinsurance market with the portfolio weighted towards personal lines, regional business.
We envision our portfolio growing in a variety of ways – greater client penetration, a broadening of our product offering and appetite, targeted growth in niche lines of business, and geographic expansion outside of North America. Prior to 2020, we held back capacity given market conditions. We feel very good about our current positioning and growth prospects.
Cincinnati's balance sheet strength and leadership commitment to building a best-in-class reinsurer assures our clients of our willingness and ability to meet our reinsurance obligations as we look to offer significant lead capacity in 2021.