Zeller and Arora fundraising for $1bn Switzerland-based reinsurer start-up
Former Hannover Re CEO Willy Zeller and ex-Axis Re CEO Steve Arora are in the process of fundraising for a new Switzerland-based multi-line P&C reinsurer called Alpine Re, which is looking to make a strategic entry early next year to target what is viewed as a significant opportunity in the space, The Insurer can reveal.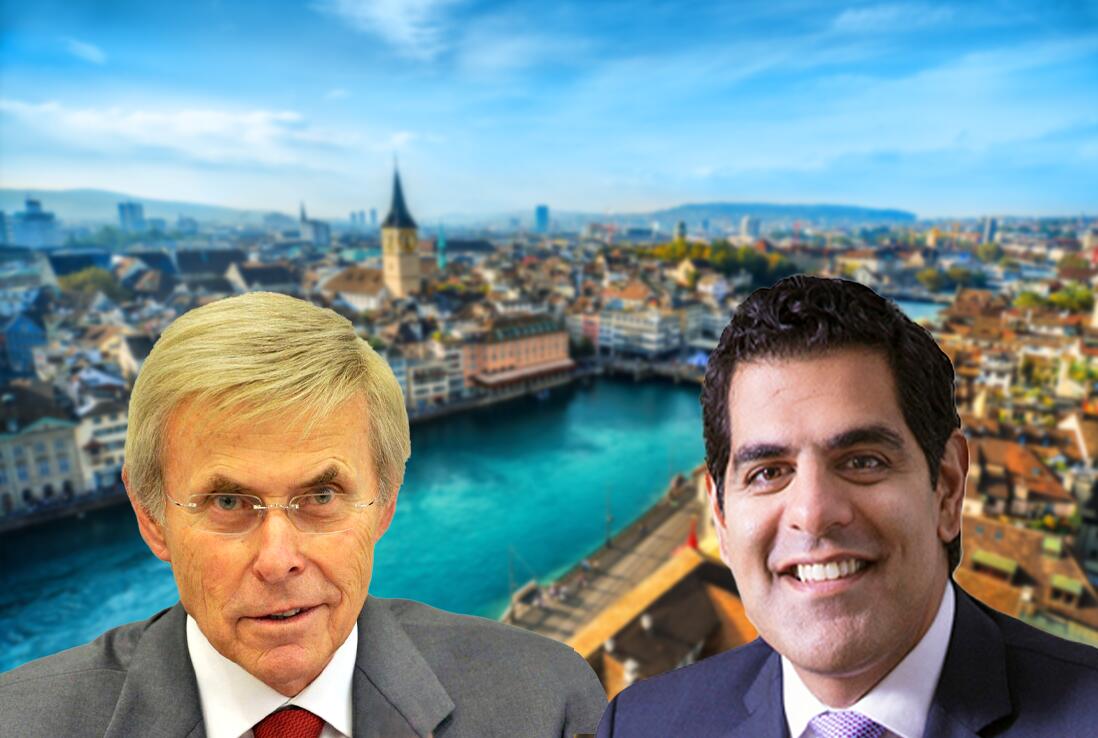 Alpine Re described as traditional multi-line reinsurer play
Set to make strategic market entry targeting 1 April launch
Subject to rating agency and regulatory approval
Focus on disciplined UW with product diversification in mature markets
Will operate low-cost model from single Swiss location
Steve Arora to be CEO, Willy Zeller to be chairman
In process of assembling leadership team
Sources say Howden Tiger-led $1bn fundraising effort on track
Sources said that Alpine Re is working with Howden Tiger to raise $1bn of underwriting capital for a targeted 1 April 2024 start, subject to rating agency and regulatory approval.
Zeller and Arora have a strong existing relationship from their time together at Axis. Zeller sat on the board of the Bermudian for 11 years as a non-executive director before retiring at the end of 2020, with Arora joining as CEO of reinsurance in 2018, based in Zurich.
Banking sources said that there is meaningful traction with the targeted fundraise, which is considered on track for the proposed launch date. They added that there is understood to be strong ongoing investor interest as the initiative progresses towards its fundraising target, with positive feedback on the credibility of the team and business plan.
The start-up is understood to be currently assembling a high-profile executive team that is expected to be led by Arora and Zeller.

Zeller, aged 79, would be expected to take the chairman role, tapping a wide network of investor and industry contacts from his time at Hannover Re and before that Cologne Re – which was subsequently bought by General Re.
The executive was CEO of Hannover Re and E+S Ruck from 1996 to 2009 and was instrumental in reshaping the company as it evolved into a major global reinsurer, including growing premium threefold and delivering an average return on equity of 13 percent.
Arora, who is lined up as CEO, led the transformation of Axis Re from 2018-2022 and was previously an executive at Swiss Re from 2006-2017, joining with its acquisition of GE Insurance Solutions.
In addition to Howden Tiger, Alpine Re is understood to be working with a big four consultancy firm and a tier one global law firm.
Alpine Re is targeting a market opportunity that includes generational attractive underlying insurance conditions, dislocation in reinsurance supply and demand along with high interest rates.
These conditions – the start-up is likely to argue – are ideal for new company formation and to create value that will be sustainable across market cycles.
Disciplined UW and low-cost model
The business model and strategy has been described by sources as a strategic market entry guided by disciplined underwriting and low cost ratios with a lean operation from a single location, rather than building a global footprint.
Market sources added that the focus will be on thoughtful product diversification in mature markets with an emphasis on cycle management.
They added that Alpine Re will be a "traditional" reinsurer focused on maximising underwriting income, as opposed to an asset management play, or hedge fund reinsurer model.
The targeted low cost ratio will be based on a lean, tech-enabled and outsourced model to control and reduce operating expenses.
The Switzerland location for the start-up will provide access to global business, as well as a rich talent pool under the watch of a well-respected regulator in an innovative environment that provides tax efficiency, sources said.
Perfect timing
Although the start-up's leadership team wouldn't comment on the details of the business plan, Zeller said: "From day one, I was fully aligned with Steve to create a reinsurer focused on strong fundamentals – maximising underwriting profit and practising exceptional cycle management in a lean corporate setting from a single location.
"I have done this before in my career, and the timing is perfect now for the reinsurance market and Alpine Re."
He added that after more than five decades of industry experience, he is "extremely confident" the start-up team can navigate entry and deliver the reinsurer's business plan.
Arora added: "We believe our approach is the most thoughtful way to capitalise on the market opportunity. Our plan is straightforward – great conditions, great team, strategic entry with high-quality execution.
"We are focused and motivated and look forward to engaging with clients and brokers in the future," he continued.
Alpine Re is expected to continue engaging with rating agencies and the Swiss regulator as it advances company formation and the financing process.
The proposed new reinsurer is one of several potential start-ups that have been in the works this year, including some that have been in gestation for longer, amid what has been a challenging capital-raising environment where investors are cautious about who they back in the P&C sector, despite what look to be broadly attractive conditions.
The founders of Mereo Advisors – which is now understood to be working with former AIG, Marsh McLennan and Ace CEO Brian Duperreault on a Bermudian reinsurance platform – have been working on a start-up since at least last summer.
It is not clear if the Mereo Advisors initiative has secured a lead investor at this stage, even though it is understood to have a number of underwriting executives lined up.
Duperreault, 76, is three years younger than Zeller but their involvement in two proposed start-ups is likely to be a conversation piece at the Monte Carlo Rendez-Vous this week.
Meanwhile, sources have said Tats Hoshina's Fathom start-up initiative remains live and is gaining traction in fundraising ahead of a 2024 launch.
The fate of capital raising for two other proposed start-ups – including John Doucette's mooted start-up and the venture Catalina founder Chris Fagan was working on earlier this year – is not known.