Munich Re, Scor and Hannover Re join Swiss Re in raising SRCC concerns
The increasingly volatile global risk environment has been a major topic of discussions during this year's Rendez-Vous in Monte Carlo, with concerns over losses from strikes, riots and civil commotion (SRCC) a consistent theme identified across the big four European reinsurers' briefings.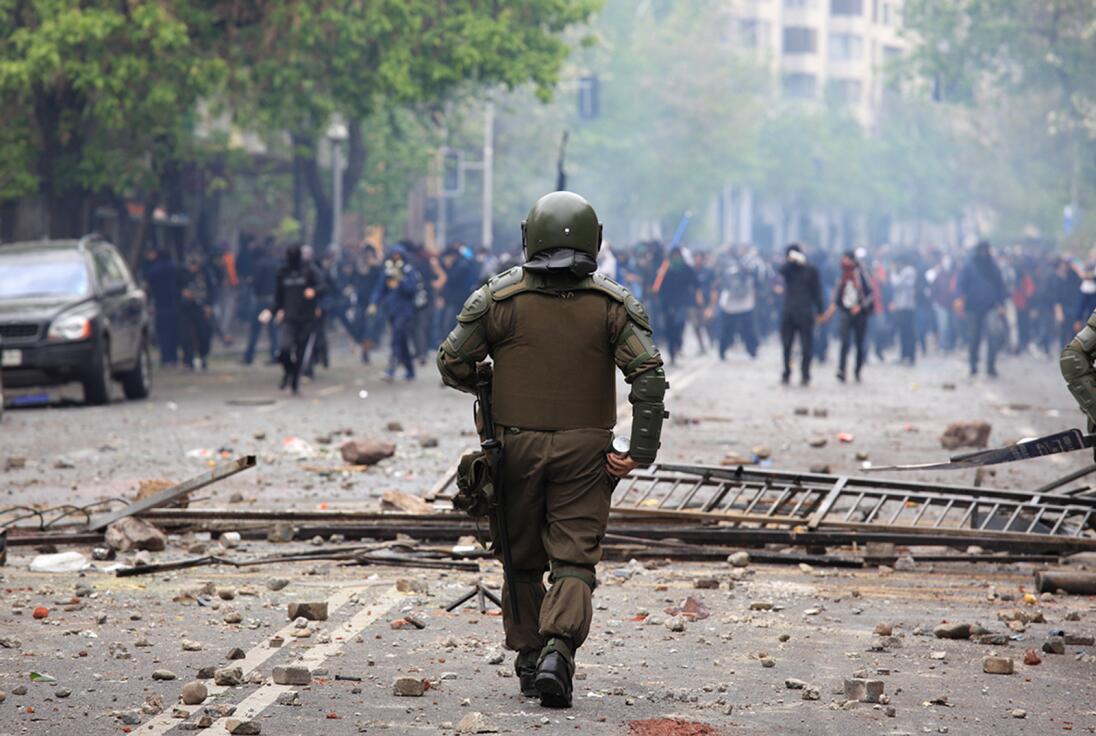 The public comments from reinsurers come after Swiss Re's head of P&C reinsurance for western and southern Europe, Nikhil da Victoria Lobo, voiced concerns over SRCC in an interview with The Insurer TV.
At the Rendez-Vous, Munich Re underlined that a sharp increase in the number of SRCC events has transformed it from an area of small, easily digestible losses into one where there are growing concerns over accumulation potential.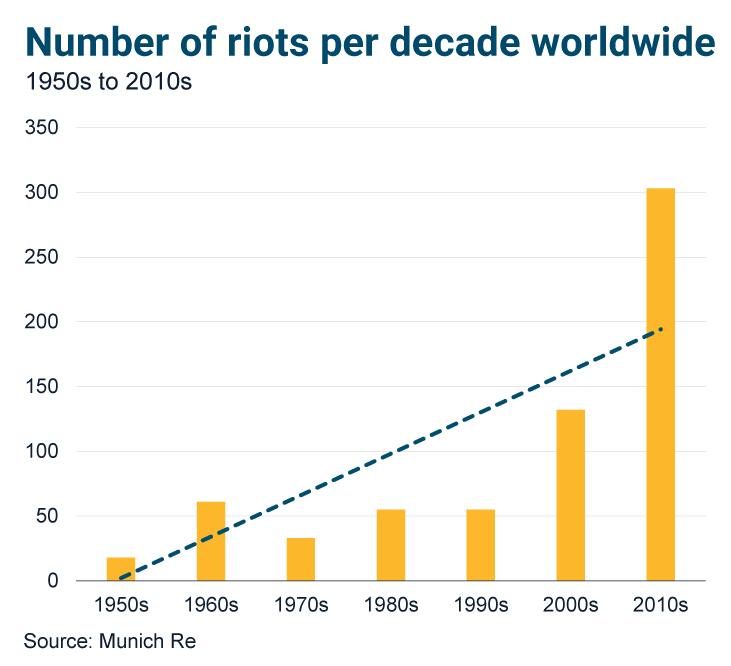 "First of all, of course, we need to think about whether we in the insurance and reinsurance industry are adequately pricing for these types of exposures, and for the increasing trend," explained Munich Re management board member Stefan Golling.
"But even if you get the pricing and the rates for such exposure right, we also need to think about the future – will these stay as local events?"
Golling said SRCC events have shown they can shift to a regional or global scale, creating potential for aggregation risks.
"We need to pay better attention to whether we may see surprise losses or some ambiguity with event wording – not only in the original policy wordings, but also how reinsurance structures would respond and how the aggregation would be allowed on the reinsurance structures," explained Golling.
This logic was reiterated in Monte Carlo by Swiss Re P&C Re CUO Gianfranco Lot.
"What is important for us is to be able to properly estimate and assess the aggregation issue around SRCC. Under the property cat policies or under the property policies, this is covered. But for reinsurance there is aggregation potential across a lot of policies that would aggregate into the cat treaties," he explained.
Lot emphasised that the reinsurer spent "an awful lot of time" assessing this potential, particularly in understanding how to confine its potential temporal and geographical spread.
While less focused on issues of aggregation, both Scor and Hannover Re discussed the threat of losses from SRCC and broader social unrest.
Sven Althoff, member of Hannover Re's executive board with responsibility for P&C reinsurance, revealed the French riots constituted the "most prominent loss" the reinsurer had observed this year.
He said these losses added to the mounting pressure on the SRCC market and felt it was inevitable the sector would continue to see hardening of terms and conditions.
Scor P&C CEO Jean-Paul Conoscente added: "An area of focus we intend to bring up in these renewals is SRCC. Civil unrest, like in France earlier this year, we expect to be more and more frequent globally."
The reinsurer's CEO Thierry Léger agreed, affirming that greater polarisation internationally, and in many countries domestically, will likely result in a rise in civil unrest.
Property coverage tightens amid losses
Property treaty coverage for SRCC losses has tightened up notably in the past year, but remains available. However, multiple restrictions that should limit loss transfer have been implemented, for example, changes to hours clauses and rates.
Recent research from Howden indicated that SRCC events have caused more than $10bn of (re)insurance losses since 2015, causing an 80 percent spike in premiums since 2018.
But these developments have clearly not gone far enough to calm the concerns of significant market players.
In June, Lloyd's chief of markets Patrick Tiernan suggested that Lloyd's syndicates have seen minimal improvement in rate adequacy for political risk exposures, while on the primary side not enough has been done to tighten reinsurance T&Cs.
One product that may help provide greater clarity is Verisk's newly released SRCC data model. The model provides 12-month forecasts for 50,000 countries and districts globally on the potential damage from civil unrest events.
But its launch also came with a warning that the trend for costly civil unrest events across the world will likely continue, with political violence insurers potentially facing greater exposures.