McGill assigns former GC fac team to new German and Swiss offices
McGill and Partners has opened offices in Germany and Switzerland as part of a wider strategy to expand its specialist reinsurance broking capabilities to European clients.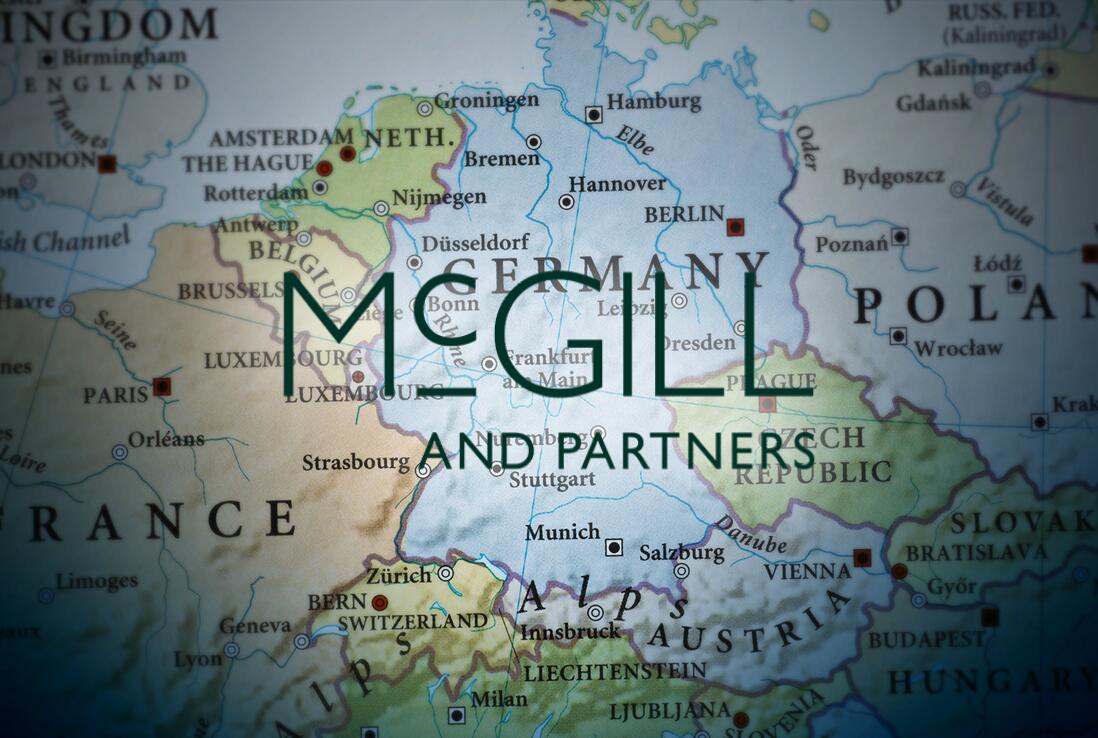 The new offices will be focused on facultative reinsurance.
Based in Hannover, the German team will be led by Ulrich Moeller. Previously based in Dublin, Moeller joined McGill and Partners in October 2022 from Guy Carpenter, where he latterly served as chairman, facultative for continental Europe.
Moeller is joined by facultative reinsurance associate Niklas Heger, who also joined the firm in October 2022 from Guy Carpenter.
The team in Zurich includes Antonio Simone, who has served as facultative reinsurance partner at McGill and Partners since February this year.
Prior to that, he spent more than two and a half years as managing director, EMEA facultative at Guy Carpenter, having also spent 24 years at Swiss Re in a variety of regional European roles.
Simone will be accompanied in the Zurich office by Vito Modugno and Arjan Tichelaar, who both joined McGill and Partners in April this year.
Commenting on McGill and Partners' expansion into the Central European reinsurance market, Paul Summers, partner and head of facultative reinsurance, said: "These new offices are an exciting development for McGill and Partners as a whole, but especially for the facultative reinsurance team.
"By opening offices in Zurich and Hannover, we will be closer to the capital providers and to our reinsurance clients in the region, ensuring we are able to be nimble and create solutions and service propositions for whatever circumstance clients require."
Co-founder and CEO Steve McGill added: "We are excited to be expanding our European reinsurance offering and increasing our presence in the reinsurance market on the continent of Europe.
"The German and Swiss teams are led by local industry experts with decades of knowledge and experience to support our European reinsurance growth strategy. I'm excited to see what success we can achieve in the coming months and years."