Lockton Re "well ahead" of plan after booking $200mn+ of revenue in FY23
Lockton Re is "well ahead" of the business plan constructed following its 2019 reboot, with the expansive reinsurance broker having grown revenues by around 35 percent to over $200mn during its latest financial year as it worked with some of the largest insurers in the industry.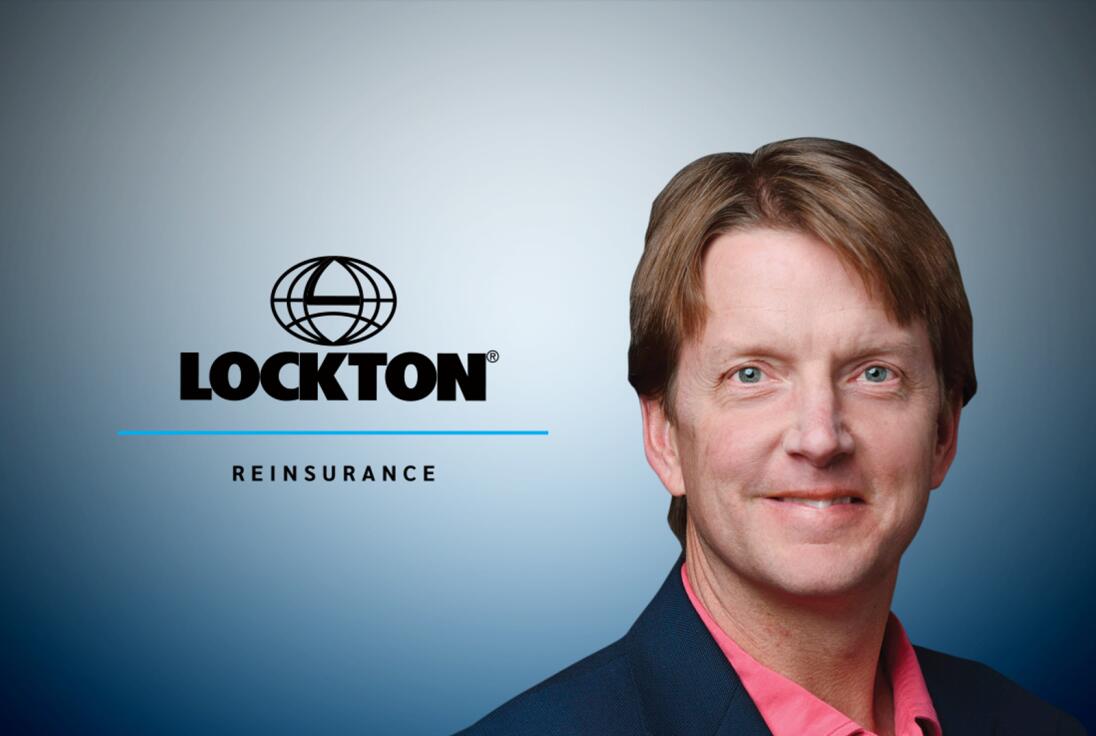 It is now over four years since Tim Gardner, Claude Yoder and Nick Durant left Guy Carpenter as part of a plan to reboot Lockton Re.
In the months following their moves, other leading market figures including former JLT Re executives Keith Harrison and Ross Howard, along with Bob Bisset from Aon, also joined Lockton Re's ranks.
Talking to The Insurer in the lead-up to this year's Rendez-Vous de Septembre, Gardner said Lockton Re's ability to ramp up so quickly puts the firm comfortably ahead of its targets.
"When you do a 10-year pro forma, you're trying to figure out the number of offices, the number of people, and the investment in analytics, and by all those metrics, we're pretty far ahead of where we thought we would be in that original plan," he said.
When it comes to revenue and profitability, Gardner said Lockton Re is "well ahead of where we'd modelled we would be in that 10-year plan".
"With the benefit of Lockton as our investor, we really wanted to build globally from the get-go.
"We want to be expansive across product and geography as quickly as we can find the talent. It's a bigger lift at the beginning, but the foundation that's built allowed us to scale faster," the executive said.
As Gardner noted, that ability to scale quickly enabled Lockton Re to add $100mn of revenue in fewer than three years since the revamp, with the business also boosted by the hardening market. Indeed, Lockton Re recorded over $200mn of revenue for its 2023 financial year, which closed in April.
Lockton Re's success is also proven by its client set, Gardner said, with some of the largest global insurers on its roster.
"If you look at who we work with, and the requests for proposal [RFPs] that we're not just invited to, but winning, it's the largest and most sophisticated buyers of reinsurance in the world.
"The most complicated companies have the most options, and they're the most advanced and probably the most discerning in terms of what they require from their reinsurance broker," he suggested.
Being invited to those RFPs "is a big check in the box", Gardner said.
"In most of those RFPs, it's been the big three brokers and us that have been invited, and we're coming out on the positive side of many of those."
Lockton Re has won reinsurance placements coming to the market for the first time, Gardner said. But most of the intermediary's account wins have come from picking up programs from rivals, often because of what the executive described as "a little bit of disenchantment with existing placements and broker service".
"[The big three] have grown a ton recently, and I think there's a general sentiment that service levels, or even staffing and headcount levels, haven't really kept pace to take on the new business they've generated," said Gardner.
"We're not in a market where you can just roll over renewals. You've got to be more thoughtful, and you've got to be better prepared. You've got to look at more options, and that takes resources and time," Gardner said.
Lockton Re now has over 350 staff, and Gardner said the reinsurance broker's prospects are strong.
"We're well ahead of our plans and we're well ahead of our targets, but we also feel like we're in the early innings of our business.
"We still have a lot to do and we are not oversaturated in any market segment or with any clients. While we're really proud of the successes we've had, we really do see nothing but opportunity ahead."