Hess: No firm decision on Willis Re II – but more likely than not
WTW CEO Carl Hess has arrived at the Monte Carlo Rendez-Vous saying that while no firm decision has been made on re-entering reinsurance treaty next year, it is more "likely than not" that the industry's third-largest global broker may do so at some point in 2024.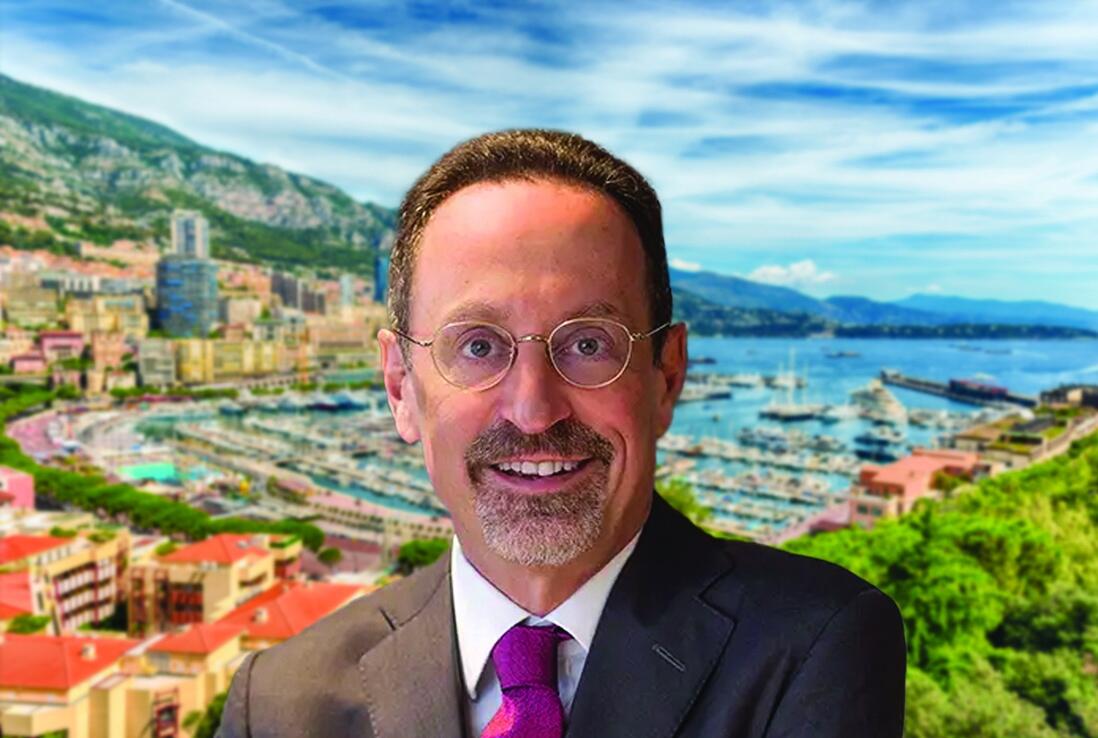 WTW's treaty lock-out following the $3.25bn+ Willis Re sale in 2021 expires on 31 December 2023, which means the company may once again provide reinsurance treaty advice and placement next year.
The broker has been tight-lipped on its plans, but speaking in Monte Carlo, Hess acknowledged it was something he and his leadership colleagues were seriously considering.
"Of course, it is a serious consideration," he explained, adding that the firm was being "methodical and strategic in whether to proceed and, if so, how".
"Ultimately, the question we have to answer is whether a return would be a value-add to our clients, prospective clients and markets. If we decide yes – and there are certainly reasons why we might – then we have to elect how to do so, and when."
On the how, Hess acknowledged three options: "Organic, acquisition or a combination of the two.
"As a company, WTW is very much in hiring mode – a point we emphasised during our second quarter results. For example, we are delighted that in 2024 Lucy [Clarke, formerly president of Marsh Specialty] will be joining Adam [Garrard] as president, risk and broking. We are rebuilding our existing fac reinsurance business and have made over 40 hires in the past 12 months."
Hess also acknowledged the limitations of an entirely organic re-entry. Restrictive UK employment laws, for example, make it difficult for hires to come on stream with long notice periods and non-competes (which often run consecutively).
"If WTW does conclude it will return [to reinsurance treaty] then we would expect to do it meaningfully rather than in a piecemeal fashion," he noted.
"WTW has much to offer – our modelling, data and use of technology are second to none, as evidenced by our Insurance Consulting and Technology business. We have deep relations with clients and markets, a legacy reinsurance brand that goes back more than a hundred years, and capabilities in all areas of corporate and complex risk," Hess explained.
"Ultimately, it will be the market that decides whether it wants more choice and, if so, in what form that might be."
Asked whether this might result in a very different Willis Re from the one that was sold to Arthur J Gallagher following the Aon-WTW merger break-down, he acknowledged that "clients and markets clearly value choice".
But he added: "The market will be ill-served if it is simply offered more choice doing the same thing. The questions we are asking is: to what extent can WTW offer clients a better product and service, accessing risk capital more efficiently and using our leadership in data, technology and analytics to drive real innovation?
"A big message at WTW – and this goes much more widely than reinsurance – is simplifying the value chain. Clients are often mystified by the complicated distribution model, and are intelligent enough to work out that this results in inefficiencies and higher administrative costs. We are constantly looking at ways to more efficiently align risk with capital. If Willis Re returns next year – or even in 2025 – then you can be certain we will have answered those questions in conjunction with potential clients and markets."
Hess would not be drawn on whether WTW has explored any potential acquisitions that would provide at least a re-entry platform – although the rapid consolidation that has taken place over the past five years limits the number of options.
One potential candidate could be a business it knows well: Miller. WTW had a controlling stake in the business before it was sold to private equity firm Cinven in partnership with Singapore sovereign wealth fund GIC in 2021. Miller – which acquired the small London reinsurance broker Alston Gayler in 2018 – has made reinsurance growth a strategic priority, although its progress so far is unclear.
Other potential candidates could be the employee-owned Holborn in the US, Warburg Pincus-backed McGill and Partners, BMS or even Ardonagh Group's reinsurance arm, Inver Re.
None are for sale, although market speculation has linked Cinven with contemplating a process next year. The reinsurance revenues of all of these firms are a fraction, however, of the $800mn+ Willis Re machine that was spun out from the group two years ago.
Hess did confirm that the firm has had discussions with potential leadership talent: "We've been inundated with enquiries, as you might imagine." He also reiterated that WTW had not mandated an executive recruitment firm to assist in the process.
"The reality is that we haven't categorically decided either way, so it would be premature to do so. The position right now is that we are seriously considering the options and we are doing the right thing by discussing both internally and with clients and markets on how we can best assist them if we do so," he concluded.
The Insurer Comment
Hess is attending the Rendez-Vous for the first time since becoming WTW's CEO – a clear signal that the group is serious about reinsurance. This is hardly a surprise. Reinsurance broking's 40+ percent margins make it attractive for any firm that has the resources to compete with the established big four of Aon, Guy Carpenter, Gallagher Re and, now, Howden Tiger.
WTW is in the unique position of having these capabilities married to a vast global retail engine and a strong reinsurance pedigree. There are challenges: leadership and the dilemma between organic or buy-and-build. Re the latter, another potential challenge is valuations. There is a paucity of options, and this is one reason why reinsurance-focused brokers are typically valued at 15-18x earnings.
Despite these headwinds, The Insurer will be surprised if Willis Re II is not back at the Rendez-Vous in some form in the next year or two…