Global aviation lessor disputes drop below $10bn following AerCap settlement
A landmark settlement reached by the world's largest aircraft lessor AerCap has seen the collective value of legal cases launched in the UK, Ireland and US by aircraft leasing firms against insurers over the loss of hundreds of planes stuck in Russia since its invasion of Ukraine fall to $9.7bn, analysis by The Insurer shows.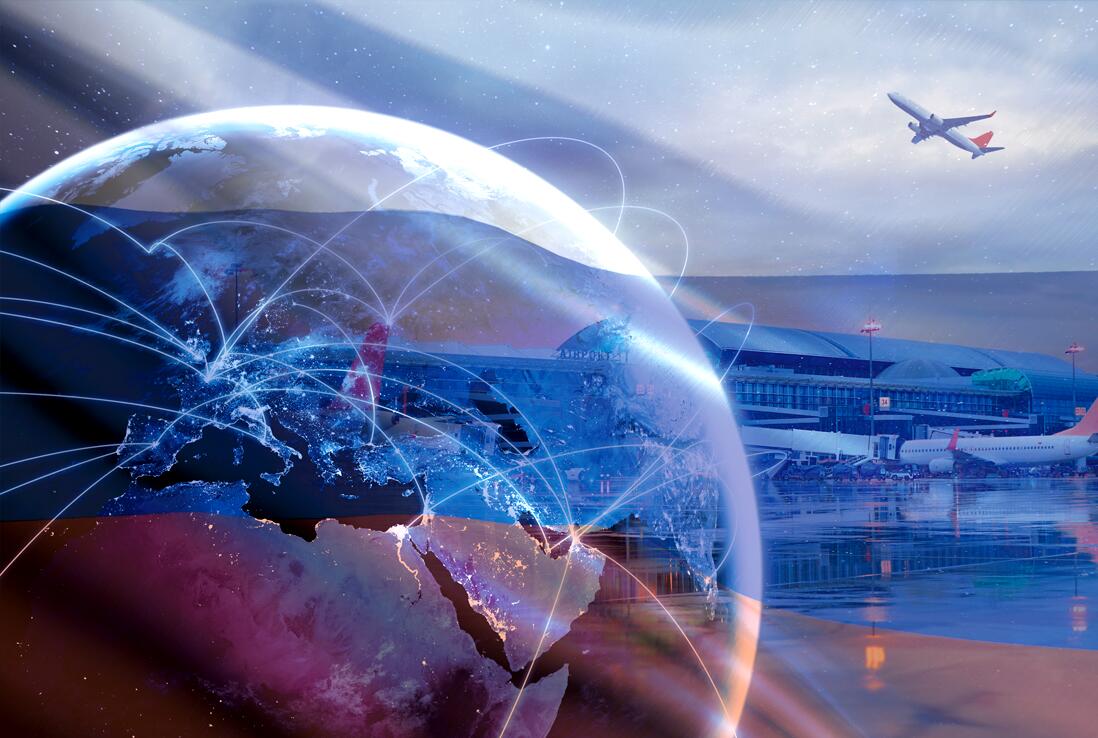 London has emerged as the clear destination of choice for lessors seeking clawback for the loss of trapped aircraft.
The Insurer has tracked 80 disputes filed in London's High Court with a collective value of $7.4bn against more than 30 separate insurers, reinsurers and MGAs as of 5 September.
London has seen a recent flood of high-value claims filed against insurers, including four separate actions from US-headquartered lessor Aircastle, which now has claims totalling almost $300mn moving through London's High Court.
Other notable claims made public in the last month include the $688mn claim brought by lessor Deep Sky as well as the separate $671mn and $553mn claims brought by units of Celestial Aviation.
July and August also saw 25 fresh legal claims filed by aviation lessors, parts manufacturers, service companies and their subsidiaries. The claimants – all of whom are being advised by the London "Magic Circle" firm Clifford Chance – include the world's third largest lessor Avolon, China's state-owned lessor BOC Aviation, KDAC Aircraft Trading, GY Aviation, Tobol Aviation Leasing, Falcon 2019 and Sapphire Leasing. Many of the latest actions were filed by subsidiaries or associates of Dublin-headquartered Dubai Aerospace Enterprises (DAE), which is already pursuing an $875mn suit claim against insurers over recoveries for assets trapped in Russia.
London emerges as destination of choice for lessor disputes
The popularity of London as a jurisdiction for claims can be partially attributed to its prominence as centre for commercial (re)insurance law, and also to its ability to actively manage large-scale and high-value complex test and grouped cases – as it did in 2020 and 2021 in relation to Covid-19-related BI cases.
The UK's commercial court is currently hearing claims concerning Russia-related aviation coverage disputes under two separately managed group claims. The first concerns so-called contingent and possessed insurance policies brought by lessors, while the second concerns so-called operator policies which were taken out by the lessee airlines.
The cases filed in London all similarly argue that aircraft leased into Russia are covered by policies against war or theft, but insurers point out the planes are undamaged and might yet be returned.
Claimants are typically reserving rights on both all-risk and war covers although the claims are complicated by issues of coverage wordings, causation triggers, cancellation clauses and the impact of Western sanctions.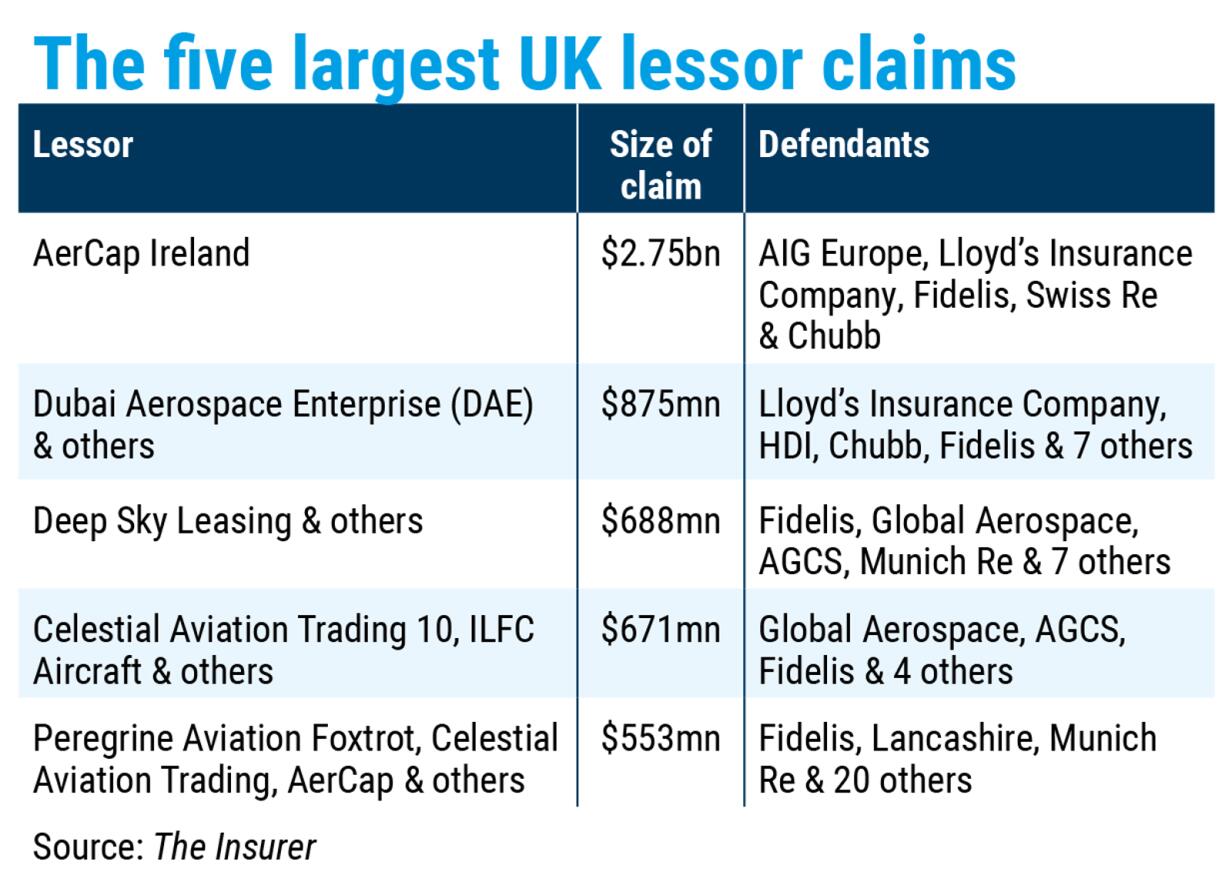 AerCap claim to be tested in 2024 group cases
The first grouped claim will seek to handle areas of principle in a number of disputes including AerCap's claim which remains the largest dispute to date, despite the reduction in its value following the settlement talks.
Following a string of hearings in early March, Justice Christopher Butcher found that five lessors' cases should be heard together in what AerCap's lawyers described as a "mega trial", which is expected to begin in October 2024.
Lessors DAE, Merx Aviation, KDAC Aviation Finance and DAE subsidiary Falcon 2019 are set to join AerCap in the "mega trial". DAE and Falcon are suing 11 insurers, including Lloyd's, AIG, Chubb and Swiss Re, over 21 aircraft and equipment valued at almost $900mn under all-risks policies, or for just under $800mn under war-risks policy limits.
Merx is claiming more than $255mn over the alleged loss of six aircraft, while KDAC is suing for $21.5mn over the loss of one jet, court filings show.
Separately, Justice Henshaw in early July ruled to combine claims for 10 lessors, including AerCap, Carlyle, Avenue Capital and Merx Aviation, into a single hearing against several insurers, to be held in February next year. The hearing – which will focus specifically on so-called operator policies which contain cut-through clauses – will determine matters of jurisdiction, but will not seek to determine matters of liability or quantum.