From modest beginnings to a dynamic story
Waleed Jabsheh, CEO of IGI, explains what has fuelled the company's rise from modest beginnings to become one of the market's most dynamic insurers.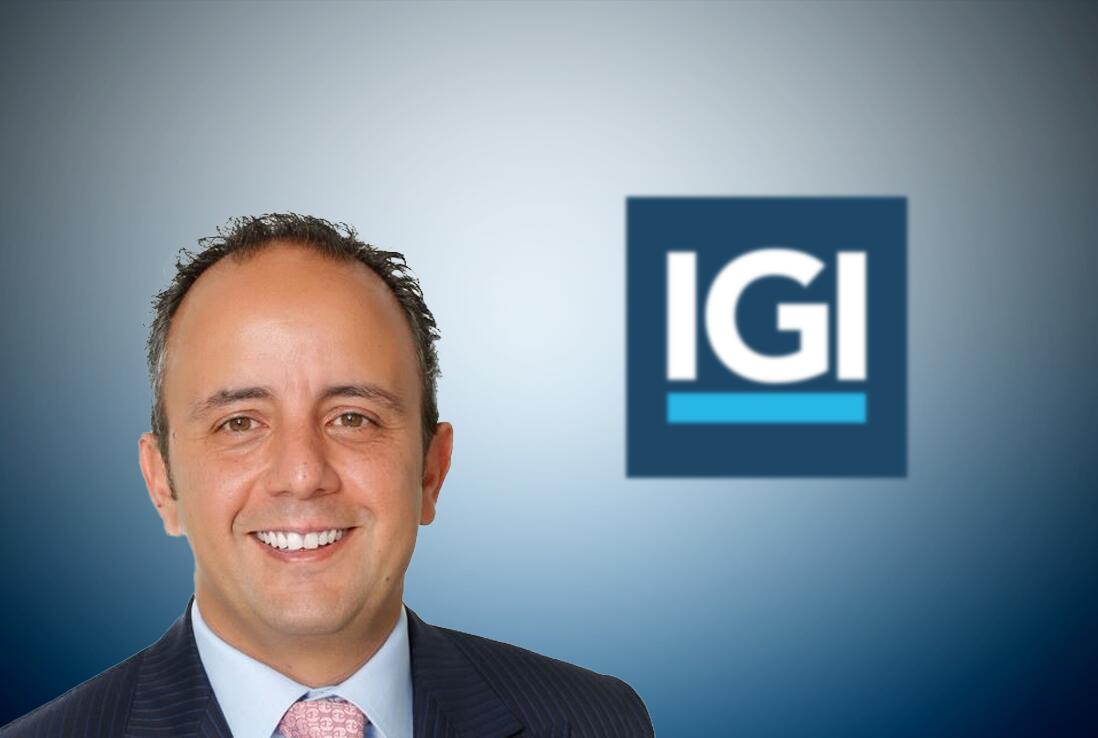 What are IGI's plans for growth over the next five years?
IGI started from modest beginnings 21 years ago, with just a handful of employees and one office in Amman, Jordan. Since then, we have grown into a truly global company with eight offices worldwide, writing business across more than 20 classes and sub-classes of insurance. In 2022, we wrote just under $600mn in gross premiums and are well on our way to hitting the $1bn mark in the next few years.
At IGI, we have and always will be focused on the bottom line and are driven by the profitability of the business we write and not the amount of premium. We gravitate quickly towards attractive growth opportunities when they emerge. Fortunately, with the marked dislocation across most areas of the market over the last few years, we have had plenty of opportunities, enabling us to more than double in size since 2018.
The next five years will reflect more of the same. We are very confident in our business approach, which has clearly generated healthy results. We have a strong network of offices that keeps us close to our targeted markets and client base. Maximising the opportunities this network can yield will be a big focus for IGI.
What is the secret to IGI's underwriting success?
There is no magic formula. We focus on the business lines we understand and choose opportunities matching our expertise and capabilities. Our consistently low combined ratio speaks to our underwriting discipline particularly and our overall discipline across all areas of our business generally.
Patience and making the right moves at the right times are also important. By and large, we have been efficient in taking the right approach in the right markets at opportune times – shifting our appetite as and when needed, including when to take our foot off the gas. For example, we entered new markets such as marine cargo in 2020 and contingency in 2021 at times of severe dislocation with limited and diminishing market appetite.
What is IGI's E&S strategy?
IGI entered the E&S space on 1 April 2020, having considered making the move for several years – as usual, taking a cautious and methodical approach to our involvement.
We held off until 2020 because we felt the conditions were right in the E&S space then. Now the E&S market is seeing the healthiest rating environment in a long time. We focus on short-tail lines and last year, across all our business lines in the US, we wrote around $65mn in gross premiums, representing slightly over 10 percent of our book.
How has IGI differentiated itself from its competitors?
IGI was founded in 2001 and it has become one of the strongest reinsurers in the MENA region. The company has built its success on a clear strategic path of patient growth and a philosophy of underwriting for profit and not volume. Since then, IGI has expanded beyond the MENA region and has a strong global network of offices writing business all over the world.
Which key achievements are you particularly proud of?
I have had the privilege of being part of IGI since day one and have seen the company evolve from a small business with a handful of people to one with almost 400 employees, with strong ratings and a listing on Nasdaq.
While IGI has hit many milestones over its 21-year history, there is no one single achievement that can be pinpointed to our success. It has been a series of collective efforts and accomplishments made with the support and dedication of our teams.