Convex Re grows to $1.6bn+ GWP as market behaves in "rational way"
Convex Group estimates its reinsurance arm has grown to $1.6bn+ in 2023, and the London-Bermuda specialty carrier anticipates further growth into 2024 in both its specialty and reinsurance arms.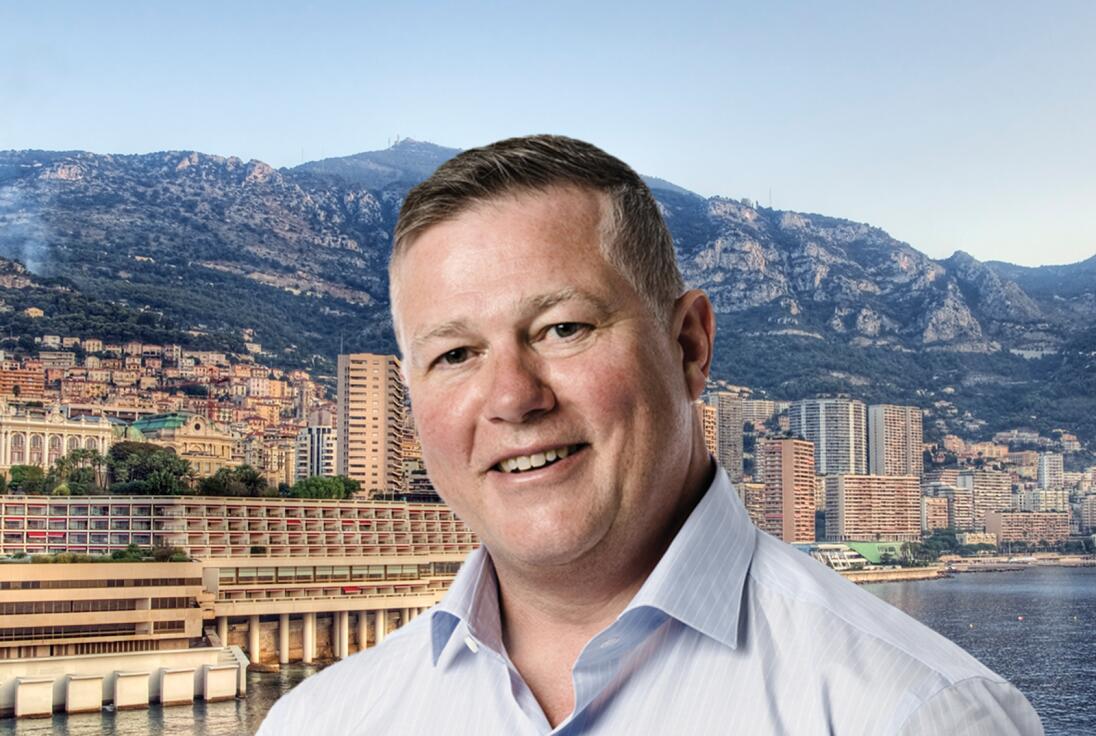 Convex CEO: hard market will stick beyond 2024
Convex now writing $1.5bn+ in reinsurance GWP
$4bn 2023 group GWP target "remains achievable"
Christophe Chandler promoted to group deputy CUO, reinsurance
Paul Simons named CEO of Bermuda operations
Speaking at the annual industry conclave in Monte Carlo, group CEO Paul Brand confirmed reinsurance now contributes "around" 40 percent of its global portfolio which is on track to grow from $3bn in 2022 to $4bn this year.
Brand, who succeeded Stephen Catlin in the role in June last year after serving as deputy CEO, told The Insurer that he expects further increases in property cat rates will be required after another heavy loss year and with an uncertain hurricane season playing out across the Atlantic.
He added that the firm expects to further increase its property reinsurance at 1.1.
"Convex has a reasonably strong cat appetite. We're not one of the markets that has pulled back," Brand explained.
"We believe pricing is reacting in a rational way and over time, we believe that we'll make decent returns on that sector, particularly when we consider that we are able to support all the lines a reinsured brings to us."
He added: "We would anticipate that we're going to see further rate increases at 1.1 and these will generally be across all lines of reinsurance. It is very positive."
But he noted the hard market does not encompass all lines and, in particular, he pointed to primary D&O rates as a concern.
Aon's public D&O index recorded its fifth quarterly fall in H2 2023, suggesting pricing competition was fierce despite macro-economic concerns. Asked for reasons, he responded:
"There's a lot of fear of missing out. People saw an enormous spike in rates [in 2019 to 21] and wanted to get in and be a part of it."
But he added that there may be structural reasons as well: "The market isn't really coinsurance in the way that a lot of others are. They tend to have small layers that are 100 percent, or close to 100 percent, by a couple of the markets. I do feel that does create leverage, because there's not a huge amount of visibility in terms."
Returning to reinsurance, Brand predicted firmer pricing conditions would remain for some time.
"The hard market will continue until such time as people get aggregate profits, and… they're actually making very high returns to reward investors for what's been a very difficult set of results for numerous years," he said.
"We seem some way away from that kind of landscape, and that's before questions around claims inflation, tort inflation and… cat losses are addressed."
Convex has enjoyed rapid growth since its well-timed launch in 2019 under the leadership of Catlin and Brand, a partnership which oversaw the build-out of Catlin Group prior to its $4bn+ acquisition by XL in 2015.
The private equity owned carrier generated a 98 percent combined ratio and just over $3.03bn GWP in 2022 in only its third year of underwriting.
"As we look at the half-year point of 2023, we haven't recorded any major events, and that's obviously helped us generate a better loss ratio, a better combined ratio – we're inside of that 98 percent and our broad top line projection of the year of $4bn. That looks like it's more than achievable," Brand continued.
"If you compare the proposition for 2023 against where we started at in 2022, clearly we're seeing a number of positive things: there's greater price increases on reinsurance side, which are well ahead of plan, and we're seeing great improvement in pricing on the insurance side, which [is] broadly well ahead of what was anticipated.
"Convex is able to grow significantly again, and our expenses are growing at a fraction of that."
Brand spoke to The Insurer after Convex last week announced that Paul Simons will become Bermuda CEO with Christophe Chandler named as group deputy CUO, reinsurance, with both reporting to Matt Paskin, group CUO, reinsurance.