Cloutier: Aspen Re commits to "pushing" for further rate during MC renewal talks
Aspen CEO Mark Cloutier has become one of the first reinsurance leaders attending the Monte Carlo Rendez-Vous to publicly insist on "pushing" for further rate ahead of the 1.1 renewals.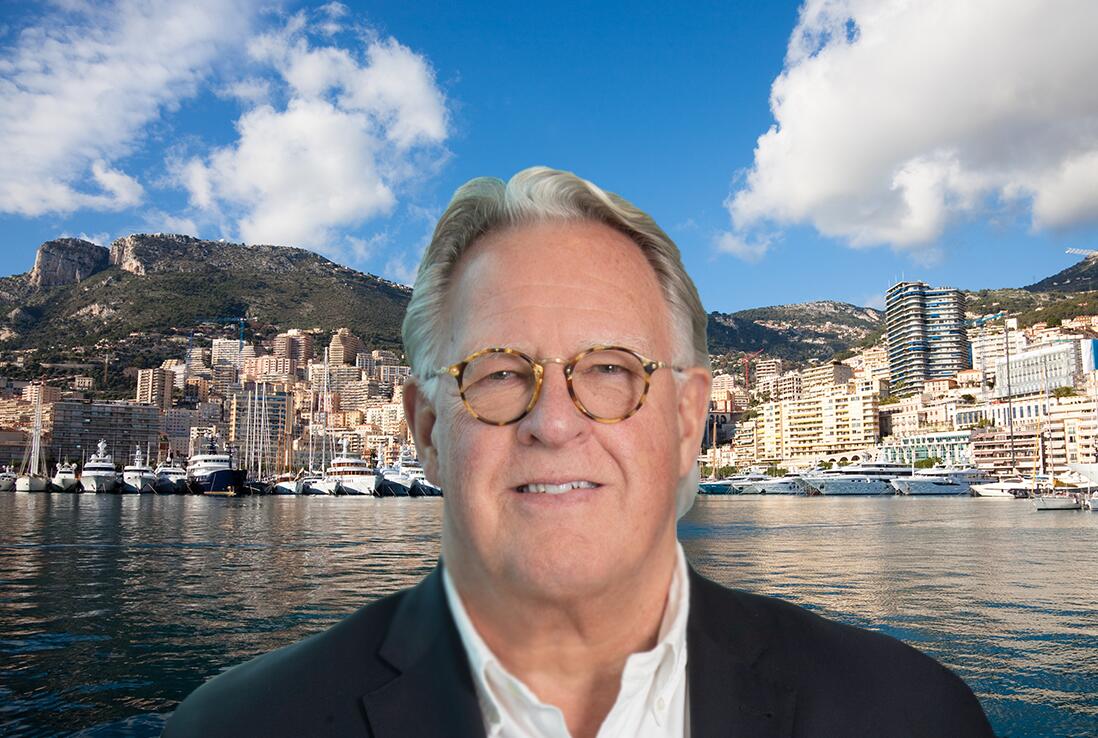 Cloutier – attending his first Rendez-Vous since 2019 – predicted that loss activity this year will ensure other reinsurers hold the line, despite cat pricing nearing record highs after the spike in rates seen at 1.1.23.
"The first half of the year on cat is going to provide enough impetus for a continued push [on rate]. We're certainly going to be holding the line and pushing for additional rate and terms and conditions," Cloutier explained.

H1 insured loss estimates coalesced around the $50bn level and since then (re)insurers are counting the cost of the Hawaii wildfires ($4bn-$6bn: Guy Carpenter), Hurricane Idalia (<$10bn: various) and Hurricane Hilary ($600mn: Karen Clark & Co).
The industry veteran – who was parachuted into Aspen in 2019 following the Bermudian's acquisition by Apollo Global Management – said as a seller of reinsurance, his firm has been very clear in adopting a cautious stance on the impact of climate change.
Noting that Aspen Re posted an H1 2023 combined ratio of 80.7 percent, its lowest since the $2.6bn Apollo buy-out, he explained: "Until we understand what the impact of climate change is going to be on our portfolios and figure out how to price for it, we're going to continue to try to risk manage it."
Asked what this meant in practice after Aspen's high-profile "de-risking" campaigns between 2019 and 2022, Cloutier pointed to the decision not to renew the vast majority of its 2023 cat aggregate covers as an example of Aspen Re's continuing caution.
On the large number of attritional/secondary cat losses this year (see chart), he explained: "That seems to have worked well for us this year."
But it was also felt in the group's shrinking top line. Overall H1 gross written premium dropped 10 percent to $2.13bn and the contraction was most felt in its reinsurance arm, down 16.2 percent to $875.7mn during the period.
However, the focus on reducing exposures was also reflected in cat losses across both its insurance and reinsurance arms reducing from $93mn in H1 2022 to $53mn this year.
Aspen is also making greater use of its third-party capital arm, Aspen Capital Markets.
Assets under management increased 30 percent to $1.3bn in H1, and fee income climbed from $47mn to $61mn. With H1 reinsurance net written premiums falling 23 percent to $605mn, the clear implication is that Aspen is ceding more reinsurance risk off its balance sheet and into its managed funds.
But Aspen is also a notable buyer of reinsurance in the open market. How will the firm approach renewal discussions at Monte Carlo and during the run-up to 1.1? Cloutier emphasised the importance of cedant relationships, smiling as he said: "I'm looking forward to some of the conversations."
He added: "Our casualty program is really well liked by the industry – you might imagine that we speak to those two things when we're talking to our reinsurers as part of the persuasion that we try to put upon them as buyers to work with us."