Built for times of volatility and complexity
Sherif Zakhary, chief executive of Aon's Strategy and Technology Group (STG), talks about its Transformative Trends report, and how it is helping firms to adapt to emerging risks and opportunities.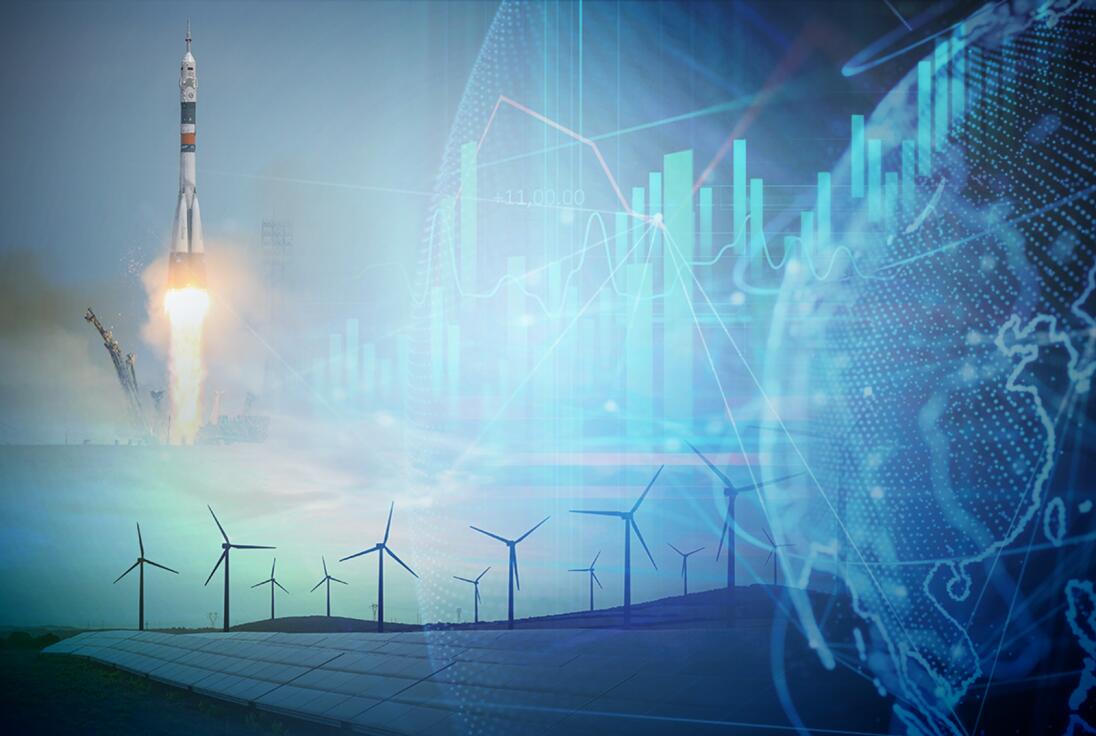 The STG recently launched its flagship Transformative Trends report. Are there any topics that will contain specific relevance to a Monte Carlo audience?
Every firm in our industry should be considering how transformative trends, or 'megatrends', will impact their business. One particularly relevant topic is the transformation of how we produce energy – not just the shift towards renewables, but also how we manage the negative impact of our medium-term reliance on fossil fuels, such as through carbon capture mechanisms.
A more immediate growth opportunity is the growing volume of space-related activities to insure. The advent of reusable rockets, which allow some firms to traverse space bi-weekly, is driving this trend, with trips set to become even more frequent. Growth in low-Earth orbit space tourism and, eventually, trips to the Moon will further drive this trend.
Where are you making ongoing investment?
Financial software and platforms represent a significant investment. For instance, we launched a new pricing platform in June that offers insurers a tool to better optimise pricing. It aims to give them a competitive advantage by enabling better risk selection and analytics.
Our other big investment is in talent. We hire people with high levels of client empathy – they understand clients' pain points, their issues, concerns and opportunities. When you have this empathy with clients, you can build them a strategic plan, help them develop milestones, and identify and be purposeful about where they are going.
You talk about opportunities, but clients surely also need to maintain their business as usual?
We help our clients both with the future and with the now. Future state is important – it helps to unlock capital – but business plans can't be all about innovation, we also need to examine existing business, review portfolio compositions and look at areas which may help with diversification. It is often a case of making the core more robust and then asking what might be creative and accretive to the current mix.
How important is talent given current industry dynamics?
We are advising insurance leaders on how to adapt their talent pool in what is an evolving business environment. They need to attract people who have technical skill, the ability to collaborate, and who can understand and respond to emergent risks.
So we need talent entering the sector from a wide range of backgrounds – not just those with risk, finance, operations, compliance and HR expertise, but also with climate, cyber and geopolitical experience. We help our clients build this new talent pool, so they can navigate future volatility and maintain operational resilience.
With all these capabilities, does Aon's STG have a specific mission?
The STG was built for times of volatility and complexity, and by taking a fact-based, data-driven approach, we help our clients understand the nature of risk and, as importantly, opportunity. Our mission has always been to be holistic, relevant, and executable, as this allows us to serve clients in a way that adds measurable value to their businesses.
How does this translate to specific projects in the insurance sector?
Our projects are incredibly wide-ranging, but we spend a lot of time helping clients understand opportunities for growth, segmentation and the levers impacting their strategic aspirations, including their true cost of capital – how to quantify and deploy capital, how to price transactions and reserving strategies. We help them to differentiate their portfolios, and we help them to understand the risk and reward of different strategies. We also help them to differentiate themselves in the marketplace to build the most favourable relationships with their reinsurance markets.
Is STG competing with other professional services firms, or rather brokers?
Our greatest differentiator is that operationally we span the gamut. With the greatest respect to our competitors, while some can provide thought leadership and analysis, and others can execute transactions, few can match STG in terms of taking strategies from theory to execution. We can do this because we are supported by such a vast range of capabilities and talent, not just in STG, but across Aon's global network. It is another example of how our Aon United approach leads to better business decisions for our clients.
Sherif Zakhary is chief executive of Aon's Strategy and Technology Group