Axis Re to pivot cyber exposures to standalone covers as it grows portfolio
Axis Re has targeted further growth in its cyber portfolio as it increases the number of exposures it writes on a standalone basis.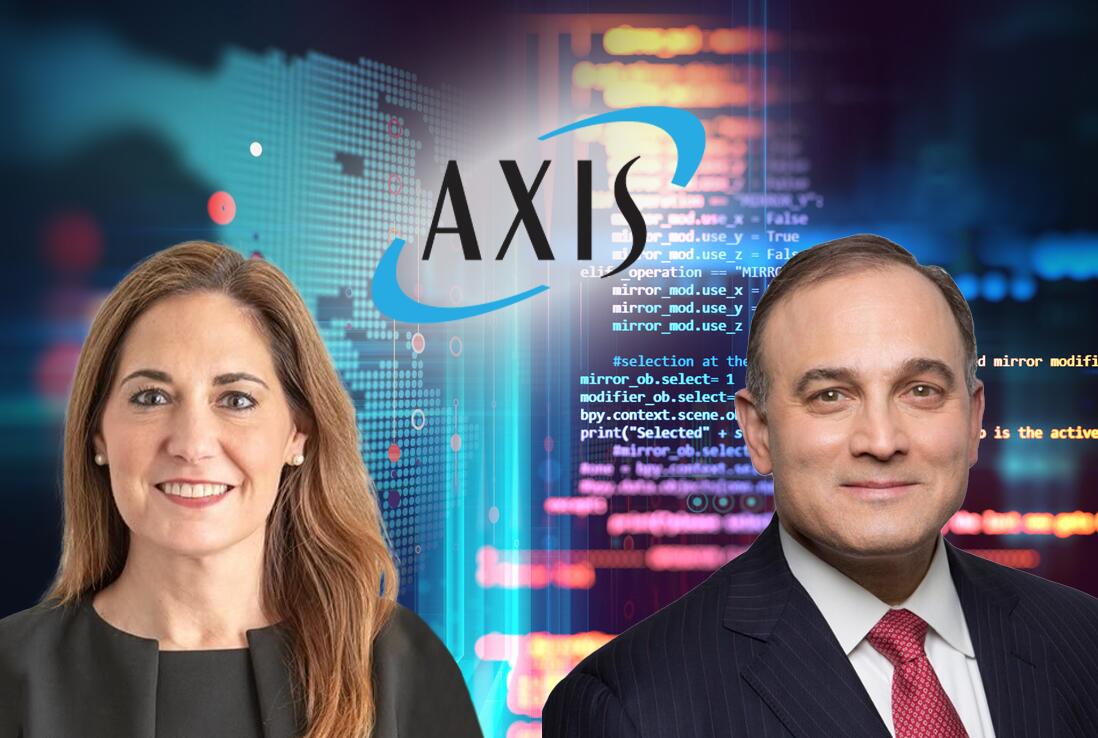 Axis Re to shift cyber exposures from broader blended policies to standalone covers
Axis Insurance to maintain cyber strategy following departure of Dan Trueman
Trueman left Axis to join CFC earlier this year
Delegated authority relationship with CFC set to remain in place
New hires expected in cyber insurance unit
Axis Re CEO Ann Haugh told The Insurer: "We've seen the [broader market] trend over the past year where cyber is being pulled out of blended treaties and written on a standalone basis.
"This is where [Axis Re] has been leaning in and expanding to meet clients' needs."
Haugh said the company had been pursuing cyber reinsurance growth in "a very considered manner", with a focus on ensuring all business is complementary to the "strong franchise" that Axis boasts in the cyber insurance space.
"[We're] highly focused though on risk selection, highly focused on diversification, particularly geographically, [and] all of the deals we write are capped," she said. "There are individual risk limits as well."
As Haugh explained, Axis Re previously wrote cyber reinsurance business through broader blended programs which also contained other liability-related exposures.
But Axis Re's renewed appetite for cyber reinsurance business will instead see the company write coverage on a standalone basis.
CFC relationship
Haugh was talking to The Insurer as part of a joint interview with Axis Capital's president and CEO Vince Tizzio at this year's Rendez-Vous de Septembre in Monte Carlo.
Axis saw its global head of cyber and technology Dan Trueman resign in June this year to join CFC, a move first revealed by this publication.
Tizzio said the group will retain its underwriting appetite under replacement Lori Bailey, including maintaining its delegated authority relationship with CFC.
Axis had served as a major capacity provider to CFC's MGA arm, a relationship Tizzio says will continue following Trueman's move to join the cyber specialist.
"Dan Trueman, a valued colleague, is now working for one of our largest delegated markets with which we have a storied relationship, so we'll still work with [him]. And Dan will face some of the questions that we used to have him charged with," Tizzio said.
"I would never breach conversations we've had with CFC, but suffice to say we're happy for Dan [and] we support Dan's decision.
"Every delegated relationship that Axis has will have the same standard: make money, provide value, differentiation and technical expertise, or operational transformation capability, and that's the same litmus test that CFC will continue to deliver on."
Tizzio said the group's cyber insurance focus will see no major shift under Bailey.
"She's bottom line focused. She's as experienced as anyone in the class – she ran all of Zurich's cyber business, so she's a very capable person," Tizzio said.
"That doesn't mean we're not going to make change. We don't work in a static market, and therefore Lori will take whatever privilege she needs in order to continue executing value and sustainable profits."
Tizzio confirmed that Axis is looking to grow its cyber insurance team, with the executive stating that "there will be a number of new colleagues joining".