Apollo to launch 1.1 cyber re SPA with Envelop Risk
Lloyd's insurer Apollo is set to launch a cyber reinsurance special purpose arrangement (SPA) in collaboration with SoftBank-backed MGA and modelling firm Envelop Risk from 1 January 2024.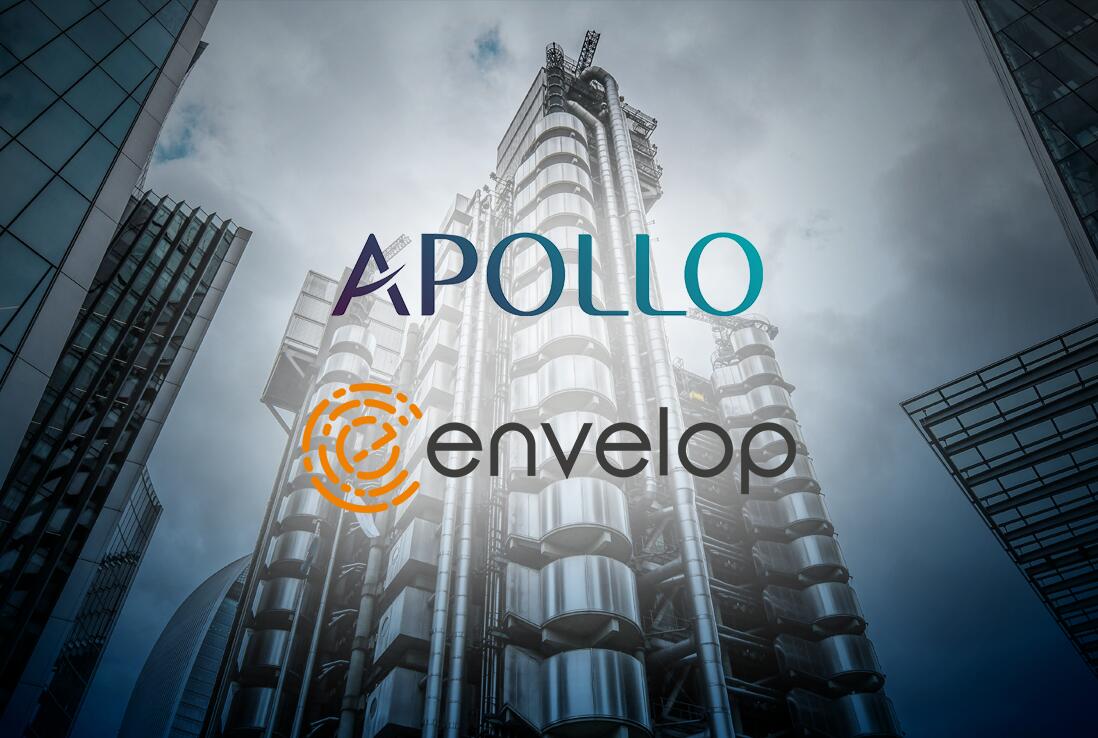 The news confirms this publication's earlier reports that the SPA was working to obtain approval. According to sources, this was recently granted and the SPA is now set to proceed at 1.1.
Apollo previously announced a partnership with Envelop Risk in November 2022, which saw the Lloyd's carrier enter the cyber market via its innovation/tech "Ibott" Syndicate 1971. Under the arrangement, Envelop provides cyber reinsurance structuring capabilities, proprietary analytics, risk pricing and modelling.
Apollo has looked to reposition itself as an innovation lead in the Lloyd's market in recent years, with the Ibott syndicate in April leading Apollo's launch of an ICX consortium, designed to support innovation in the insurance industry.
Ibott Syndicate 1971 was itself formed as an SPA in 2018 before transitioning into a full syndicate in 2021.
The new Apollo SPA comes shortly after Lloyd's largest cyber insurer Beazley unveiled plans to convert its SPA 6107 into a dedicated cyber play in 2024.
In the aggregate, Lloyd's is itself one of the industry's largest cyber markets with an estimated 20 percent market share, although it does not publish a GWP number. However, it has traditionally leaned more towards primary and cyber quota share.
As it writes more cyber XoL, however, the market has recently introduced new risk codes. RY pertains to ceded coverage in respect of first- or third-party costs, expenses or damages due to a breach of cybersecurity and/or privacy of data which does not include damage to physical property.
While risk code RZ relates to ceded coverage in respect of first- or third-party costs, expenses or damages due to a breach of cybersecurity that includes damage to physical property.
It is thought a new risk code – R1 – will track business written by the new SPA.
The move also follows another significant development in cyber reinsurance with the announcement yesterday that CyberAcuView and Perils have launched a new loss index which will track major events with insured losses in excess of $500mn.
Apollo and Envelop Risk did not respond to requests for comment.
See also today's article – "Reinsurers showing increased cyber appetite ahead of 1.1" – in today's edition of The Insurer's Monte Carlo Daily…