Trisura US momentum to continue after GPW hits C$1bn in 2021
The CEO of Trisura's US business is confident momentum will continue after a strong fourth quarter drove the hybrid fronting platform to reach C$1bn ($787mn) in gross premiums written (GPW) in 2021, accounting for 64 percent of its Canadian parent's total premiums.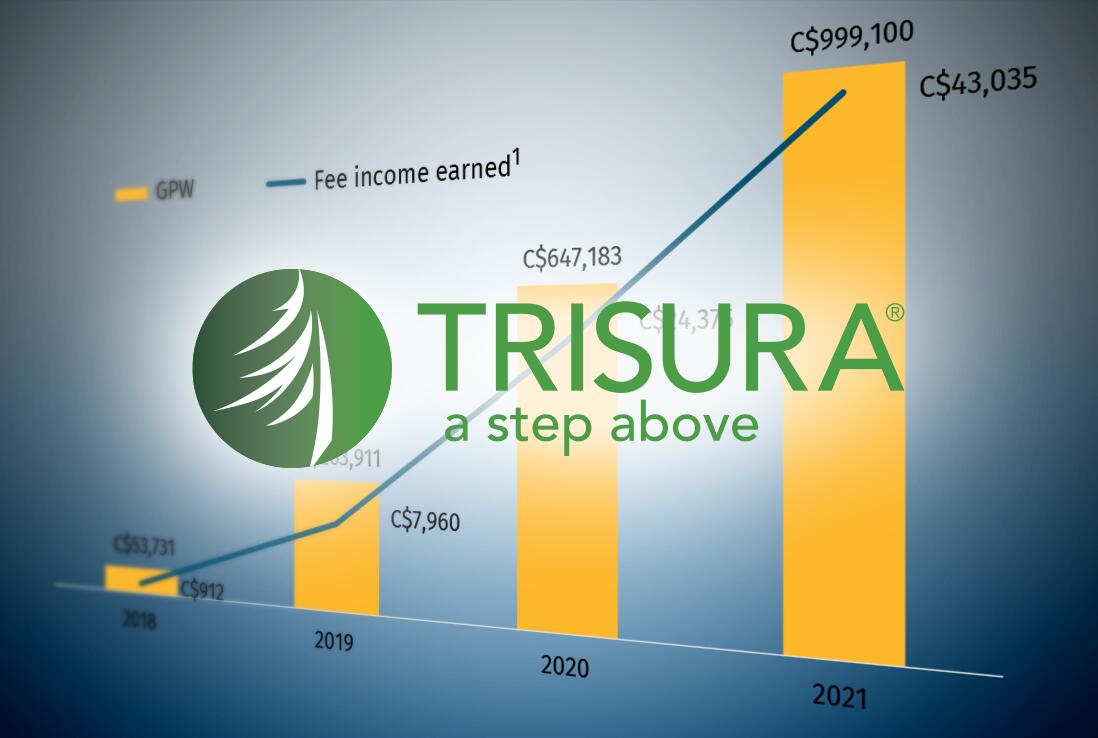 In the fourth quarter of 2021, Trisura's US GPW grew by 39.2 percent to C$293.2mn while fee income grew by 41.2 percent to C$11.9mn.
For the year, US GPW grew by 54.4 percent to C$1.0bn and fee income grew by 76.6 percent to C$43.0mn. The company said the premium growth demonstrated "sustained growth and continued expansion of our hybrid fronting model".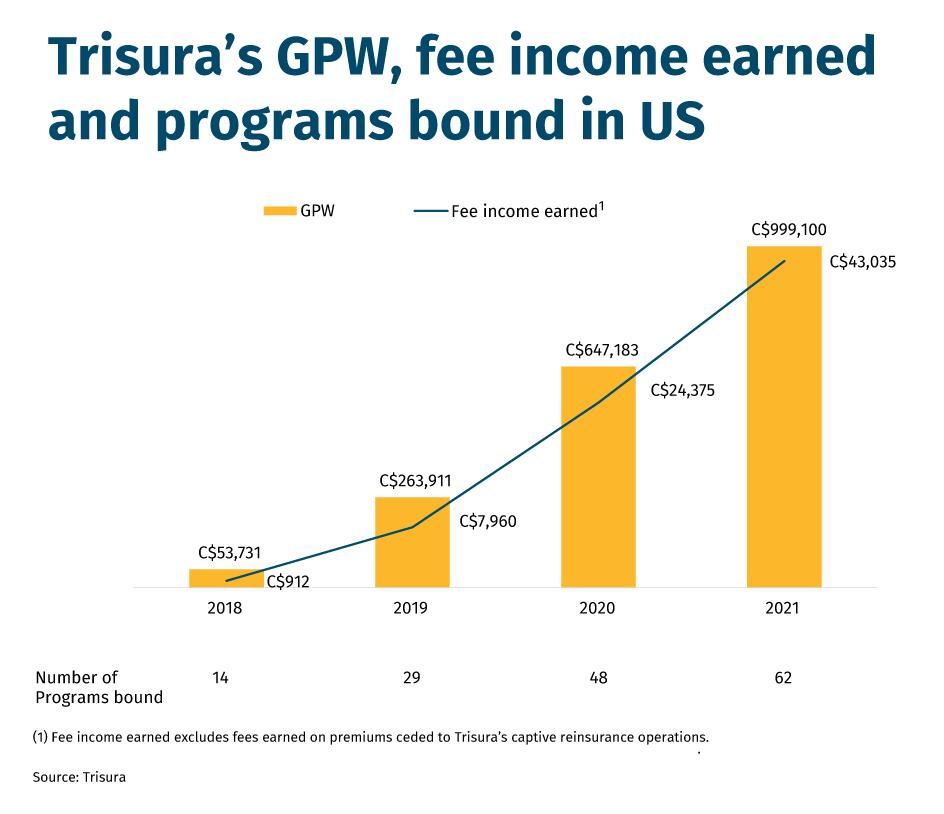 This contributed to improved net income from the US of C$6.8mn in the quarter, an increase of 19.4 percent. For the year, US net income was C$27.2mn, up 65.8 percent, resulting in a 14.0 percent return on equity for the division despite an increase in the capital base.
Michael Beasley, president and CEO of Trisura's US operations, commented that success in onboarding programs and the maturation of existing partnerships drove the benchmark C$1bn of premium in 2021. 
"A new excess and surplus balance sheet, an increase to AM Best Size IX rating, and admitted capabilities give us confidence for the years ahead," he told Program Manager. "We continue to focus on a participatory fronting model with 5-15 percent risk positions, and a data-driven approach."
Beasley added: "The pipeline for 2022 is robust, with momentum continuing in E&S lines where we continue to take advantage of tightening rates and look to expand further into niche casualty segments. We are observing admitted opportunities as states start to approve rate increases and remain optimistic for the future."
Number of programs up 29% in 2021
The US premium in 2021 was across 62 programs, compared with C$647.2mn of premium across 48 programs in 2020 and C$263.9mn across 29 programs in 2019.  
Trisura in the US operates as a hybrid fronting business that works with distribution partners and cedes the majority of risk to reinsurance markets.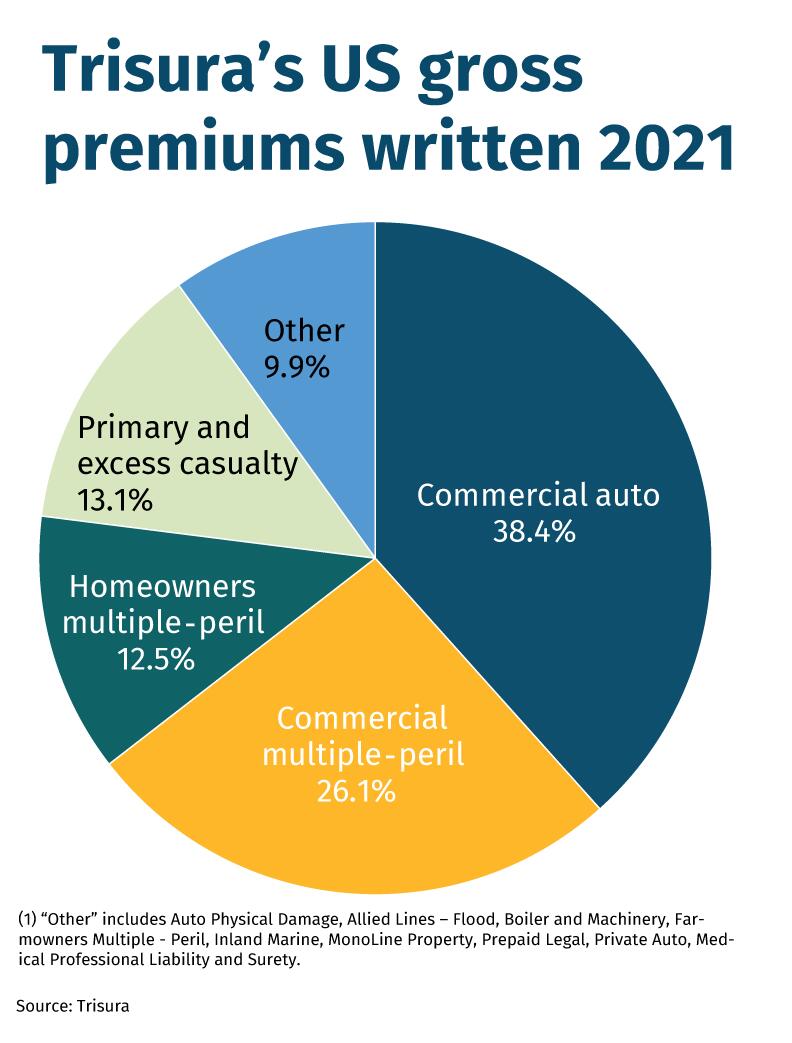 US fronting operations retained 10.9 percent of GPW in the quarter, up from 8.4 percent in Q4 2020, while for the full year they retained 8.7 percent of GPW, up from 6.8 percent in 2020, inclusive of premiums ceded to its reinsurance operations. 
In the fourth quarter of 2021 Trisura launched Bricktown Specialty Insurance Company, a companion E&S balance sheet to support growth of its hybrid fronting platform.
Trisura US now has three insurance carriers, with Bricktown Specialty joining specialty carrier Trisura Specialty Insurance Company and admitted carrier Trisura Insurance Company. 
In its annual report, Trisura noted it wrote C$62mn in US admitted premium in 2021 despite the current market driving opportunities to the E&S space.
"As the market normalises, we expect to see increased submission volume in the admitted space," Trisura president and CEO David Clare commented in the annual report.
For its overall business, Trisura – which operates in the surety, risk solutions, corporate insurance, fronting and reinsurance segments – reported adjusted earnings per share of C$0.31 for the quarter, compared with C$0.24 for the prior period, and C$1.47 for the full year, compared with $0.84 in 2020.
Toronto-based Trisura reported that its overall GPW grew 54.3 percent in Q4 2021 to C$484.7mn, and 68.7 percent for the full year to C$1.56bn. 
GPW in Canada increased by 84.9 percent in Q4 2021 to C$191.4mn and 102.1 percent for the full year to C$564.0mn.