Tom's mega-marathon: Mosaic's Dilley plans 90km run for Fight Bladder Cancer
Next month will see Mosaic Insurance's head of financial institutions Tom Dilley attempt a 10-hour mega-marathon to raise funds for the charity Fight Bladder Cancer.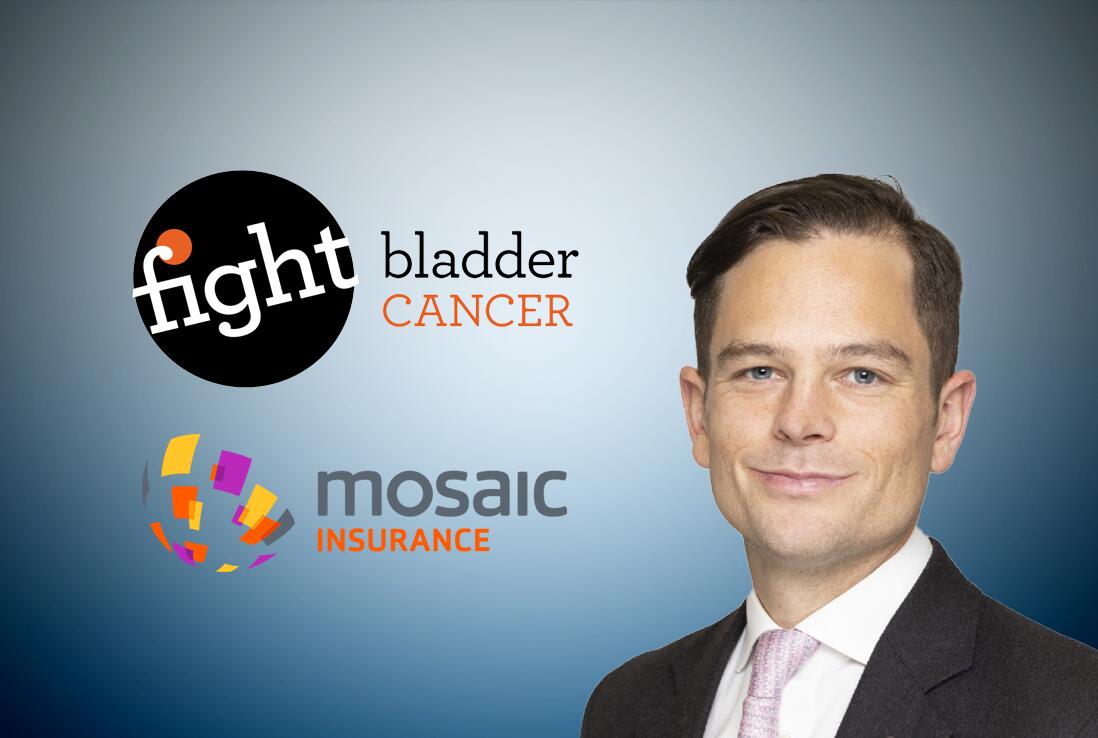 The run, which will begin in Marlow and finish on Lime Street outside the Lloyd's Building, will support a cause close to Tom's heart.
"I lost my Dad to bladder cancer last July. He had been diagnosed 10 years earlier, and the treatment he received from the NHS gave him another decade. My brother was also diagnosed with bladder cancer in his late 20s – it's now been the best part of 20 years since his diagnosis. So this is an issue that is very close to our family."
Tom is already a passionate runner, whether out with the family dog or on a marathon – but given that he already runs a couple of marathons each year, he felt he needed to do something extra special for the charity run.
"There is no specific funding for bladder cancer – there are a couple of small charities, but they are dependent on fundraising.
"When we lost Dad, I decided I wanted to do something to raise awareness. I've chosen to partner with the charity Fight Bladder Cancer – they are great on issues such as raising awareness and making sure people check themselves.
"I wanted to do more than just run a marathon, so given that Dad was 87 when he died, I decided to run 87km."
The run is set to clock in at 90km, slightly above the target, and will take place on 14 September, following a route starting in Marlow and along the Thames, before finishing outside the Lloyd's building at around 4PM.
"I live along that route and wanted as many people as possible to join me on the journey to make an event of it," he said.
Tom is inviting friends, Mosaic teammates, industry colleagues and anyone else who might want to partake in joining him on the journey, either by joining the run for part of the journey or donating to Fight Bladder Cancer UK.
Mosaic will be supporting Tom with an accompanying car carrying hydration and snacks for relief stops, as well as being ready to celebrate with him at the finish line.
Those looking to join Tom for part of his run can do so by signing up here, while those looking to sponsor can help Tom reach his £15,000 target here.