Skyward-reThought tie-up targets "wide open" commercial flood market
Skyward Specialty CEO Andrew Robinson has described the US commercial flood insurance market as "wide, wide open", after entering a partnership with tech-enabled MGA reThought to bring primary and excess limits of up to $20mn per risk.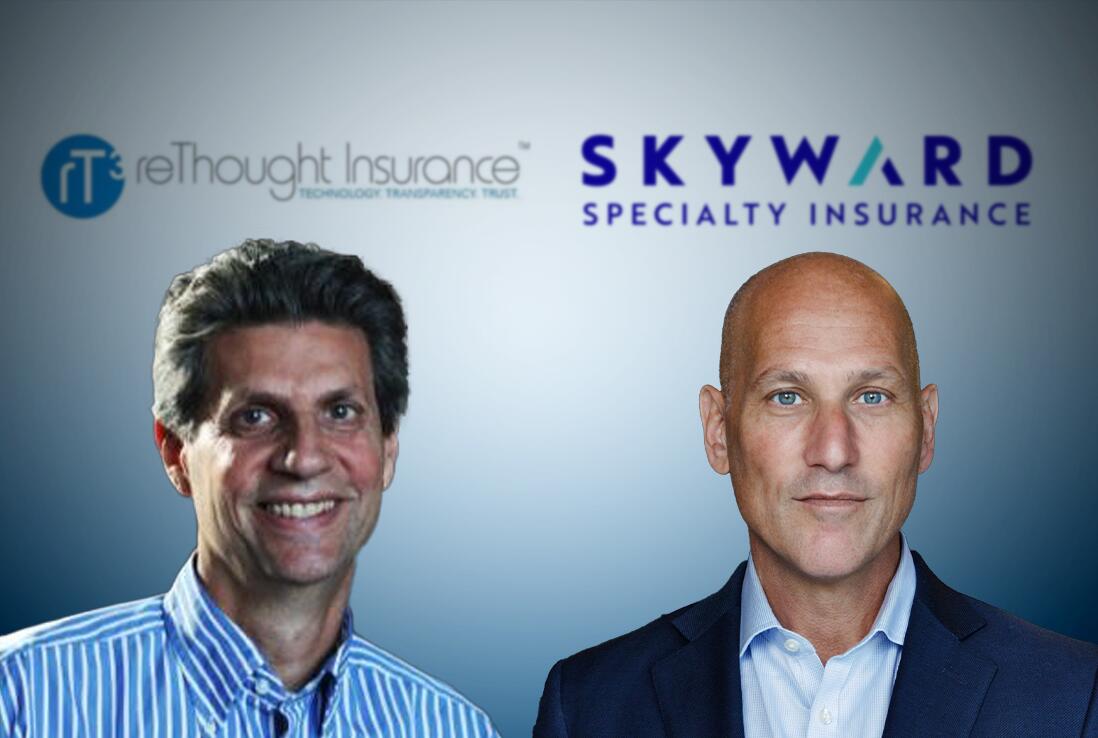 The coverage will be made available through a select group of distribution partners across a broad range of commercial property classes, with limits of up to $100mn for replacement values available as well as the per risk limits offered on the paper of US carrier Skyward Specialty.
In a joint interview with The Insurer, Robinson's counterpart at reThought Cory Isaacson said the tie-up will allow the firms to "penetrate the market in a much bigger way together".
Robinson said the parties had been working on the offering since October last year to address a market opportunity that this publication has previously reported could be as high as $15bn in terms of annual premium, with inadequate cover currently available through the government-backed National Flood Insurance Program (NFIP).
"The commercial flood market is wide, wide open. The NFIP is a product that is not nearly enough from a core capacity and design perspective, and we think the private solutions out there in commercial flood are woefully insufficient compared to what we're going to do here," he added.
Isaacson added that the offering would address a "huge void" in the market.
"A lot of sophisticated brokers that represent this sophisticated segment of the market cannot find coverage for a lot of these things, and certainly can't find adequate coverage, so they end up settling for less than what the end insured should have," he commented.
Embedded UW rules
Robinson said that while the reThought platform has the features of delegated authority, the MGA has built an environment where Skyward Specialty can get "extremely specific" about what it wants to write and is able to embed underwriting rules and manage aggregates.
"Even though we're writing complex commercial risks, our ability to define the rules at a high level of granularity and have visibility to that… it's as if we're extending our underwriting philosophy out through their platform," he commented.
reThought was launched in 2017 by former RMS chief technology officer Isaacson as CEO along with co-founders Nicholas Lamparelli as CUO and James Rice as chief sales officer and COO.
Lamparelli is a former QBE executive with a focus on analytics and cat modelling, while Rice has held executive positions at AIR Worldwide, RMS and Guy Carpenter.
The MGA utilizes industry cat models but has built its own view of risk on top of the models in a "very innovative way", according to Isaacson.
The executive said the firm looks at more data than anyone else and matches that with the risk appetite of its risk partners.
"We have the most flexible platform as far as actually defining and matching our capacity providers' interests. For a capacity provider working with someone who'll be a delegated authority for you, if you don't have that visibility you're taking a very big risk," Isaacson added.
"We define the rules together so everyone has complete visibility and transparency into what ReThought is doing on their behalf," he said.
The flood coverage will be written on a monoline basis targeting complex risks initially in the middle market segment and is available in all 50 states.
Through its partnership with reThought, Skyward Specialty will act as a lead market on risks, typically writing layers 100 percent and providing the bulk of the limit required on single location middle market placements.