SiriusPoint CUO for international Bowie to depart months after being appointed
SiriusPoint's chief underwriting officer for its international division Jennifer Bowie is exiting the company, just five months after being appointed to her role on a permanent basis, The Insurer can reveal.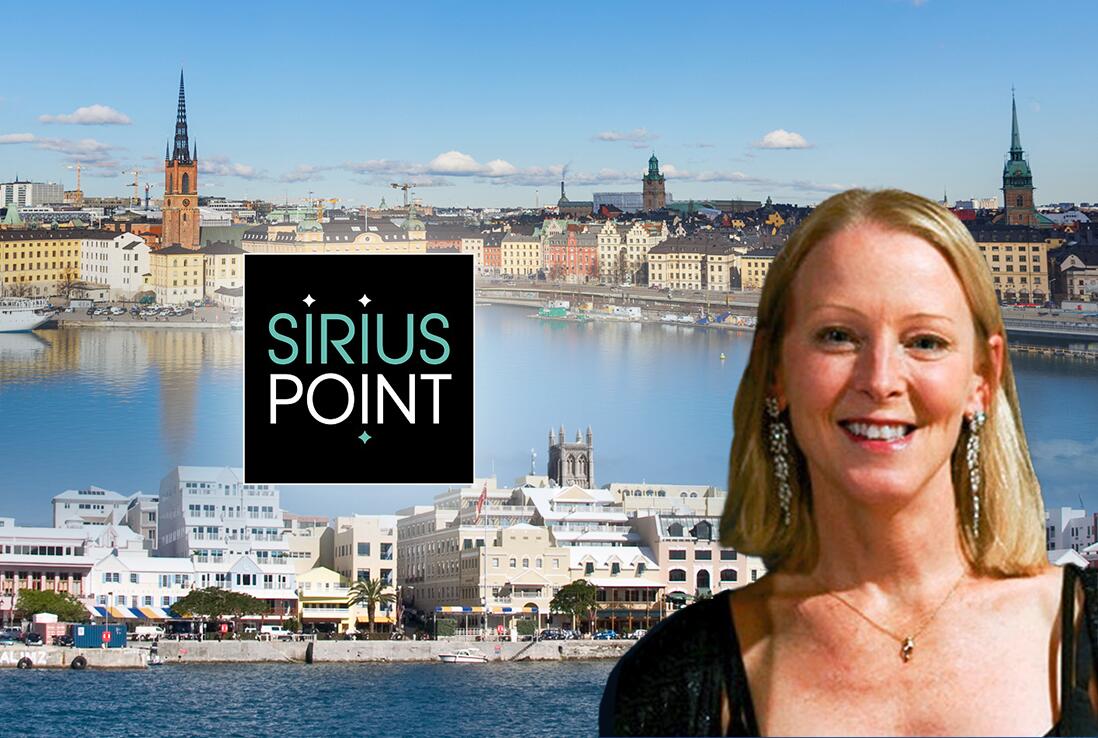 It was not immediately clear whether Bowie has another role lined up or will be staying on during a transitional period. SiriusPoint has already begun its search for Bowie's replacement.
Stockholm-based Bowie had spent the last seven years at SiriusPoint and predecessor firm Sirius International, originally joining as a senior underwriter, before being put in charge of the carrier's outward reinsurance buying.
Prior to Sirius International, she spent a little more than two years at Swedish mutual company Länsförsäkringar where she headed up assumed reinsurance for international business, after spending just under a decade as a treaty broker at Guy Carpenter.
She also spent time as a catastrophe analyst at RMS.
Bowie was first appointed to the international CUO role at SiriusPoint on an interim basis last December, following the departure of Jan Onselius, an exit that was framed as a retirement.
She took on the title on a permanent basis in May of this year.
Onselius exited the company in the aftermath of a major restructure announced internally by SiriusPoint in November, that entailed the shutting or repurposing five of its ten offices globally and the departure of more than 90 members of staff.
SiriusPoint's former CEO for international, Monica Cramér Manhem, was also among that wave of exits.
Since joining the company last September, SiriusPoint CEO Scott Egan has set about putting his stamp on the Bermuda-based firm, in many cases drafting former RSA colleagues to fill out its management ranks.
Rob Gibbs was named SiriusPoint's new president and CEO for international last December, Steve Yendall was brought in as CFO last October, while Dhruv Gahlaut was named chief strategy officer and head of investor relations, and Karen Caddick was appointed chief human resources officer.
Among the recent departures are Phil Wooldridge, who held the head of London US casualty role very briefly on an interim basis following Nick Pascall's departure earlier this year.
Wooldridge - whose departure has not previously been reported - spent less than a year at the company and has since joined Gallagher Re as the head of reinsurance for its program solutions division.
In July SiriusPoint named former Chord Re executive David Rees as its new head of London US casualty.
Egan: Staff turnover not "anything beyond the ordinary"
In an interview with The Insurer last month, Egan was asked to comment on the perception of significant turnover within SiriusPoint's management ranks, saying that recently departed colleagues have "played an important part in helping this company" and that exiting staff "go off with our best wishes".
"I worry slightly that the [staff] turnover thing is over-amplified, but I think if you put it in the context of the size of the organisation, people come and people go in every organisation," Egan said.
"That said [it's] probably amplified slightly when… as we've made strategic changes around our business… of course, that means we'll see, as a consequence, turnover in people, but I don't think what I would call [our] turnover anything necessarily beyond the ordinary."
The SiriusPoint CEO also made the point that the company is "attracting a lot of people to the organisation" and that staff and prospective colleagues "are now getting excited by the trajectory that we're on".
"And I would say [our] ability to bring people in and be part of this journey, part of the future [and] ambition that we have for the organization, I think that has increased significantly."
A spokesperson for SiriusPoint declined to comment.