Ryan Specialty says new MGUs AXSAL and Emerald gaining traction
Ryan Specialty reported second quarter earnings that included "strong" performance in its underwriting management arm as group president Tim Turner also reported that recently launched MGUs AXSAL Re and Emerald are gaining traction and actively quoting and binding business.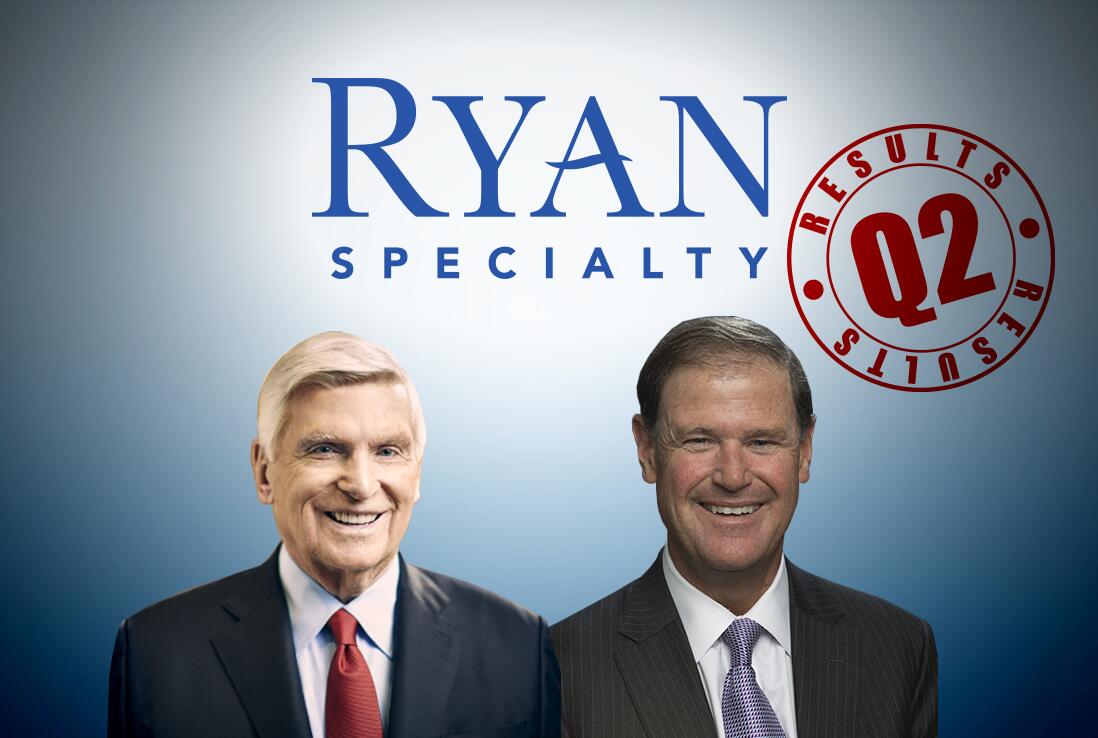 The wholesale broking and underwriting giant unveiled Emerald Underwriting Managers earlier this year, describing it as a company-owned start-up MGU focusing on primary and excess casualty risk with exclusive access to Nationwide paper through its Harleysville subsidiary.
The disclosure came after Ryan Specialty and Nationwide announced that they had reached an agreement on a deal that would give the wholesaler exclusive access to the mutual giant's subsidiary Harleysville of New York to write alternative risk deals.
In May, the company further confirmed the launch of member-owned captive MGU AXSAL Re as what it described as an innovative solution to the challenging buffer layer auto liability excess market.
Designed for transportation companies or other insureds with large fleets, the MGU is managed by Ryan Specialty's Keystone Risk Partners, with its product distributed through insurance agents and brokers.
On the Q2 earnings call earlier this month, Turner said: "Underwriting management posted another strong quarter, while continuing to deliver solid underwriting results for our carrier trading partners.
"Our Harleysville New York arrangement with Nationwide is beginning to bear fruit. AXSAL, our alternative risk de novo MGU, and Emerald, or excess general liability MGU, are both gaining traction and actively quoting and binding accounts," he said.
Earlier on the call, founding chairman and CEO Pat Ryan said the company and its "exceptional talent" had been "hard at work" developing new programs and introducing new products in its MGAs and MGUs, "bringing new and existing capital to support our clients".
Ryan Specialty's underwriting management business is led by Miles Wuller.
E&S flow still "historically high"
Ryan also commented on the continued strong flow of business into the non-admitted channel, which he said remains at "historically high levels", with the industry in the "prolonged stages of a historically hard market.
Ryan Specialty lifted its full-year organic revenue guidance after reporting that underlying growth had accelerated from 20.1 percent in the first quarter to 22.3 percent in Q2.
The chief executive noted his firm had just surpassed its first year as a publicly listed company, while in its results, Ryan Specialty said it now expects organic revenue growth for the year to increase by 16.5 percent to 18 percent, up from the 13.5-15.5 percent range it had previously provided.
"The E&S marketplace has remained robust," Ryan declared. "In fact, the overall flow of business into our E&S lines is still at historically high levels.
"Through Q2, we remain in the prolonged stages of a historically hard market, [and] broadly speaking, rates remain firm in nearly all of our lines of business," he added.
Turner reiterated commentary from previous quarters in which the company's management noted admitted market underwriters have continued to de-risk their portfolios, pushing more business into the non-admitted channel.
"During the quarter, we saw an acceleration of this trend driven by one of the most challenging reinsurance renewal cycles in a number of years," Turner said on the call.
In the analyst question and answer session, Turner said that in some instances in shared and layered towers in excess casualty there had been some migration back to the standard lines market.
"But all of it is overshadowed by this increased flow of other E&S business into the channel, led by cat property, cyber, health care, habitational, construction, [and] transportation. That flow continues to grow, and we're perfectly aligned in our practice groups to capture that."