R&Q working with Howden Tiger, Fenchurch, Barclays and Numis on strategic review
London-listed R&Q has retained a number of advisors – including Howden Tiger, Fenchurch Advisory, Numis Securities and Barclays Bank – as it explores a strategic review of the business, The Insurer understands.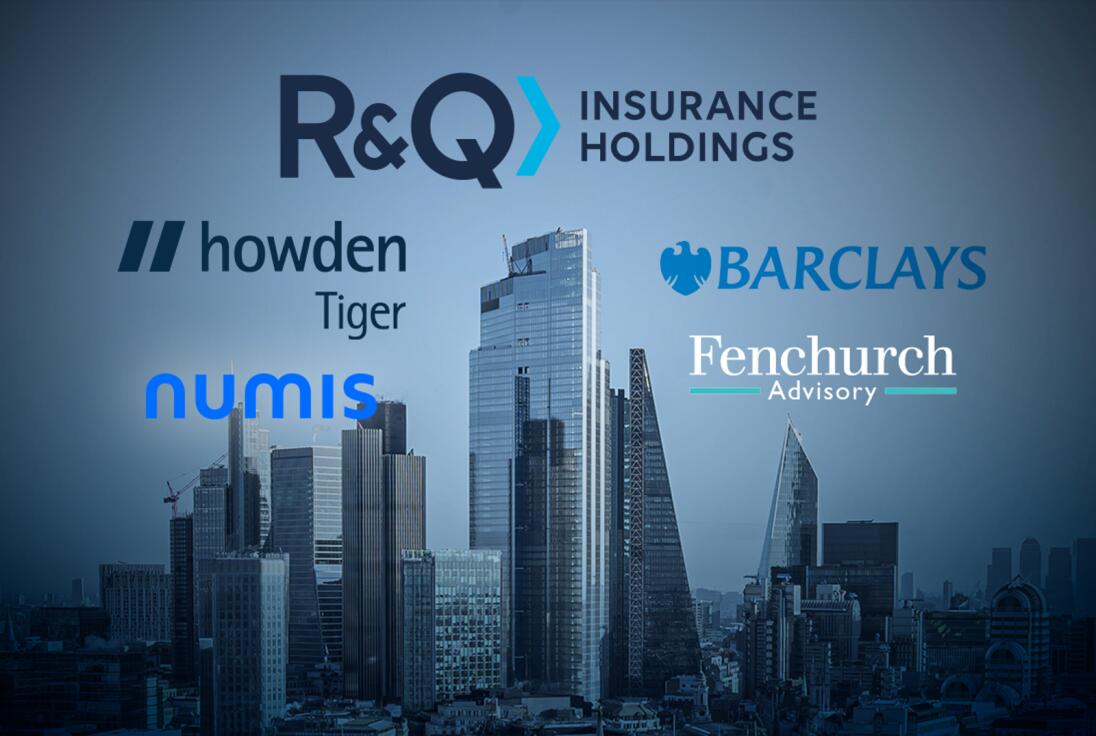 The appointments come as R&Q pursues plans to separate its program management and fronting arm Accredited from its struggling legacy business.
Sources have told this publication the advisors are working on a variety of different options for the future of R&Q as well as the prospect of a bifurcation of the company.
It is understood the advisors are also exploring the potential for a capital raise which may be required to appease rating agency concerns ahead of any potential split of the company progressing.
When announced on 4 April, R&Q said the legal reorganisation of the company would be subject to regulatory and lender consents which it said it expects to obtain in Q2 2023.
AM Best put R&Q's rating under review with negative implications following the announcement of its tabled plans to split its two business units. At the same time R&Q warned investors that it would post a heavy loss for 2022 as it deferred its reporting for the previous year until June.
The expected $30mn-$40mn operating loss for 2022 is being driven by a $55mn-$60mn loss in R&Q's legacy operations, which AM Best said will likely lead to a material weakening of the group's risk-adjusted capitalisation.
Corporate expenses added $35mn to the "preliminary and unaudited" figures for 2022
while its program management arm Accredited is in profit to the tune of $55mn-$60mn.
As this publication reported, the announcement was effectively a profits warning as the stock is lightly covered and corporate broker Numis previously projected a smaller full-year operating loss of $19mn.
The share price tumbled following the announcement and has since remained close to a historic low, closing on Friday at 60.98 pence a share – which values R&Q at around £200mn.
Under the stewardship of William Spiegel, who was parachuted in to succeed the retiring founder Ken Randall in 2022, R&Q has witnessed a failed buy-out at 175 pence a share, heavy losses, a defeated shareholder activist campaign, an almost entirely new leadership team and an emergency equity issue to prevent an AM Best downgrade.

R&Q is understood to have a long-standing relationship with Fenchurch Advisory, with the firm last year advising the company in its defence against shareholder Phoenix Asset Management's attempt to requisition management changes.
Barclays Bank has acted as the joint bookrunner and joint broker on a number of transactions undertaken by R&Q, including on its recent disposal of its stake in Tradesman.
Numis Securities Limited – which is acting as nominated adviser (NOMAD), joint broker, and financial adviser in the strategic review – has also worked with R&Q in the past on a number of transactions. It has acted as R&Q's NOMAD on the group's activities, strategies and performance for several years.
R&Q split
Putting forward the rationale for a split, Spiegel said it is now in R&Q shareholders' interests for Accredited to "stand on its own".
Accredited – which provides fronting services to MGA carriers in the US and Europe and depends on a minimum A- financial strength rating – has grown to $1.8bn in 2022 and fee income of $80mn.
However, it currently relies on rated insurance company entities which currently also house and write R&Q's legacy business.
R&Q has laid the blame for its 2022 loss squarely on its legacy business and its failure to complete enough transactions – with gross reserves acquired in 2022 standing at just $70mn, significantly down on previous years – as well as projections for its legacy sidecar Gibson Re.
R&Q and Howden Tiger declined to comment on this article.
Barclays Bank, Fenchurch Advisory and Numis were approached for comment.