Ontario Teachers' is backer of new Ledger casualty ILS fund
Canadian pension fund Ontario Teachers' Pension Plan is the backer of the new ILS fund from Ledger Investing which focuses on investing in casualty insurance risk, The Insurer understands.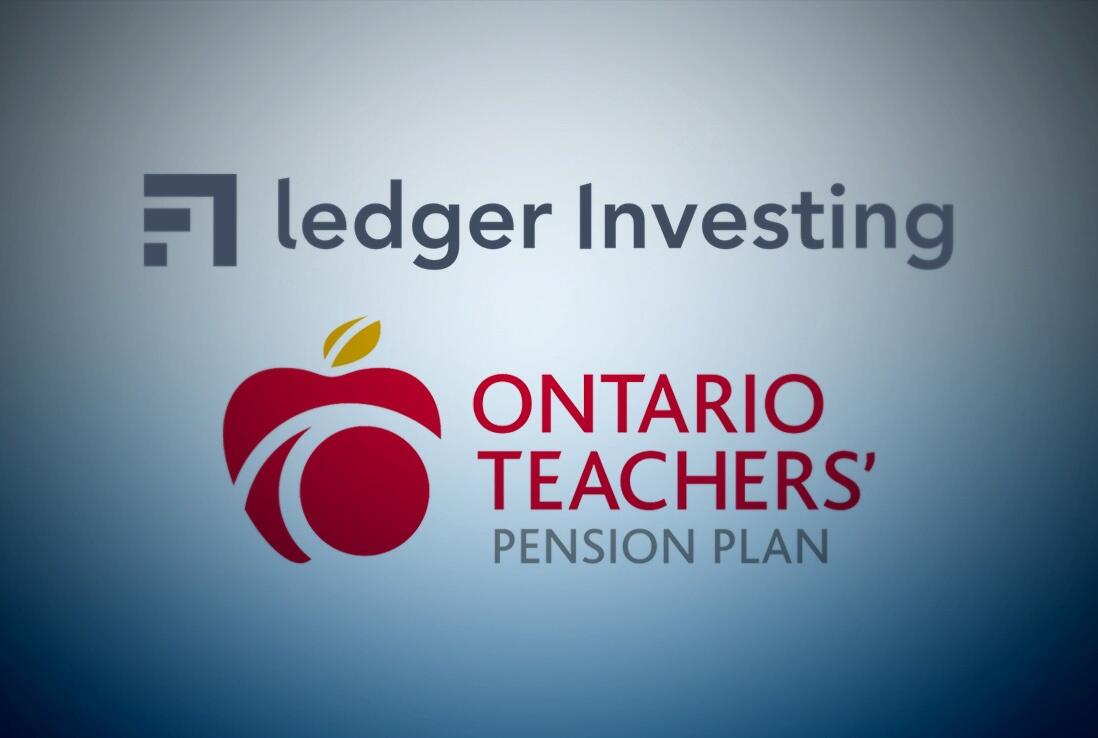 According to sources, the pension fund, which had $228bn of net assets at the halfway point of 2021, is the unnamed pension fund identified by Ledger Investing as the backer of Nanorock Fund, which was unveiled just over a month ago.
The newly created ILS fund is set to bring multi-year capacity to MGAs as well as program insurance companies looking for an alternative to traditional insurance.
Ontario Teachers' has a track record as an ILS investor – although it has scaled back its participation in cat-focused funds from its peak in recent years after it emerged as a pioneering pension fund investor in the asset class.
The pension fund has remained an active investor in other areas of the insurance industry, however.
As reported at the end of September, Nanorock says it will bring stable alternative capital to casualty risk written by MGAs, which can blend and bundle programs to be securitised in deals that use the Ledger Connect platform, which aims to match capital markets with insurance risk.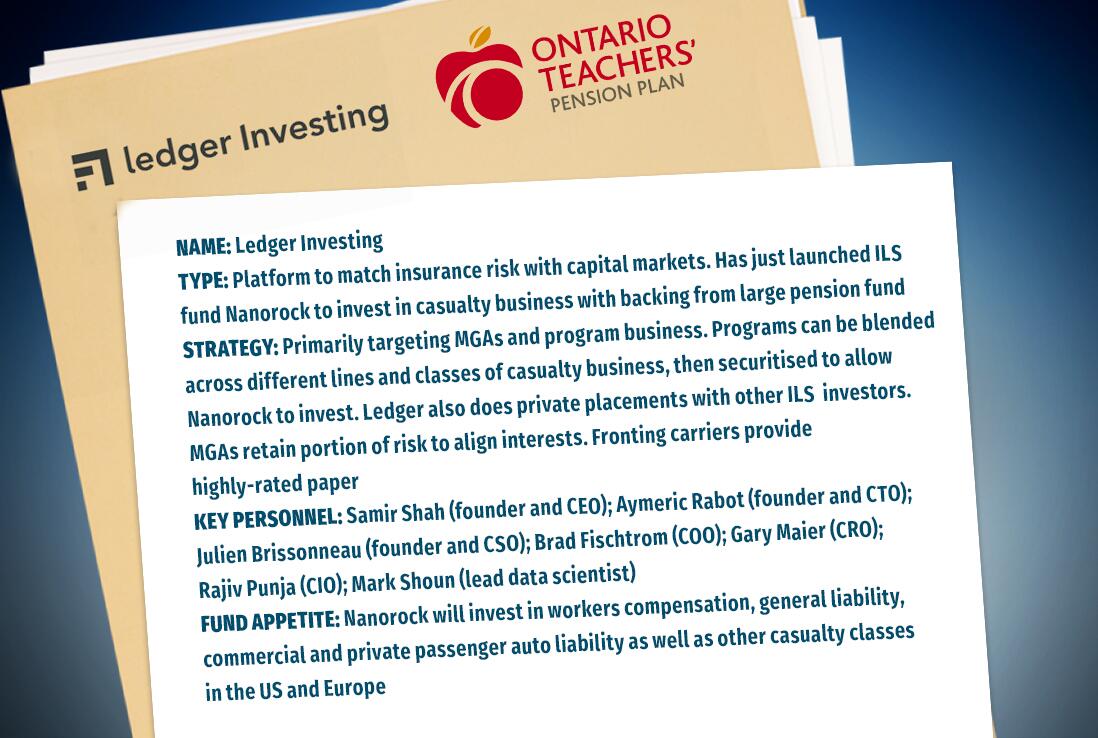 The move is the latest at the frontier of the ILS market to create new opportunities for investors to access a more diversified portfolio of risk than property cat, which has so far dominated the space.
For MGAs it brings the prospect of efficient and reliable long-term capital at a time when capacity coming from traditional (re)insurers has proved to be inconsistent as a result of shifting risk appetites in recent years.
The creation of the fund also allows MGAs to access capital directly from pension plans and other institutional investors that otherwise they may not have the scale to reach.
Nanorock Fund will invest in workers' compensation, general liability, commercial and private passenger auto liability as well as other casualty classes in the US and Europe.
Ledger works with fronting carriers to provide highly rated paper for programs that are securitised through the platform.
The insurtech is thought to have worked with several fronting carriers, including hybrids such as Accredited, Trisura, Sutton and Everspan as well as State National.
The structures are understood to use a capped quota share, including a risk corridor retained by the MGA that helps provide alignment of interest between the various parties in the transaction.
Ledger Investing and Ontario Teachers declined to comment on this article.