NFP spies specialty practices growth in 2022 amid cross-border build-out
Specialty practices and expertise across aviation, energy, construction and lawyers' professional liability (PL) will all be areas of growth for NFP in 2022, while the private equity-backed broker will also look to build upon its cross-border initiative and rapid expansion in Canada, executives Henry Lombardi and Doug Turk have told The Insurer.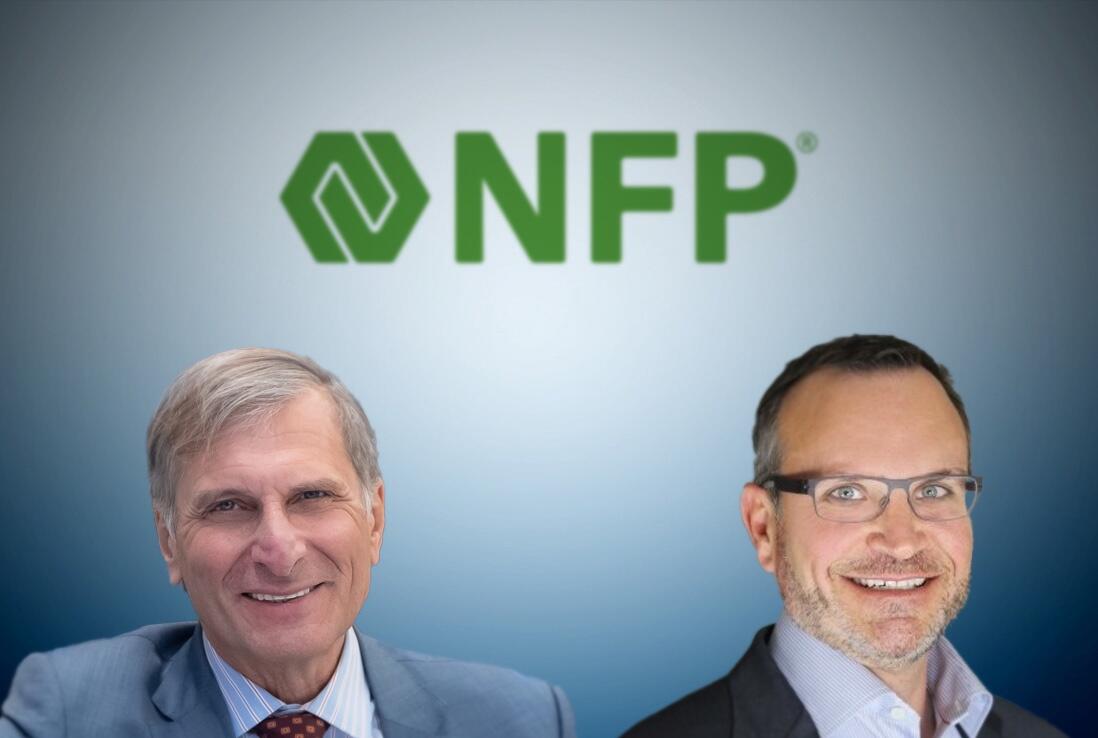 In 2021, New York-headquartered NFP – which operates as both an insurance broker and consultant offering employee benefits, property and casualty, retirement and individual private client solutions – saw "tremendous growth" in its P&C business, Turk, who serves as managing director of specialty, told this publication.
"It's been a very good year for us, specifically in areas like construction, financial institutions and real estate," Turk said.
"Our 2021 results have gone very well, underscored by deploying integrated expertise across our benefits, wealth and insurance solutions," he added, noting that the business expects to see continued success in 2022, along with further growth.
"We've seen dramatic growth year over year, and we've been able to do that and service that very profitably, so it's a home run in terms of business success," he said.
"On a very pragmatic basis we're going to continue to add resources in the specialty verticals and product and program areas that we currently have," Turk stated.
NFP has "a very strong aviation practice today", Turk said, but added that "it's on the smaller side" and in 2022 the company will look to "lever up" and expand the platform.
Elsewhere, Turk said NFP will build out in energy, with a particular focus on construction.
"I think that's going to be a huge growth area with the infrastructure bill and some of the success we've already had. I can see us augmenting our capabilities there," he stated.
And lawyers' PL is another area of opportunity for Madison Dearborn Partners and HPS Investment Partners-backed NFP, with the broker looking to build upon the strong portfolio of newly acquired Chicago-based Thompson Flanagan.
"The lawyers' professional indemnity practice that those folks have built is tremendous, and there's an opportunity to really scale that business next year with existing relationships," said Turk.
Cross-border capabilities
NFP has also been building out its operations north of the border in Canada over the past 12 months.
The Canadian recruitment drive began back in January with the hires of Scott Saddington to lead its financial lines offering, while Joe Seeger and Evan Garner joined to spearhead its new complex risk platform in the country.
Since then, NFP has made close to 30 new hires in Canada.
Those hires have been complemented by acquisitions including Ogilvy Insurance and EdgeHill Insurance Brokers, as well as last month's deal for Foster Park Brokers.
Lombardi, executive vice president of P&C at NFP, explained that the hires and acquisitions form part of the broker's North America initiative as it looks to provide clients with a full cross-border service.

"If you're in Canada or the US and you're working cross-border, very few brokers can bring a consistent approach and team," said Lombardi. "Today I think we're one of the top four or five brokers in Canada, and we see an opportunity to do a cross-border North American strategy."
He added that larger clients express frustration because they have Canadian teams and US teams. NFP has one team working together for clients, which provides a consistent approach.
"We understand that clients have cross-border needs, so we have come up with a real philosophy on that. The expertise we've been able to bring in really sets us apart. There aren't too many brokers of our size that have this capability or this focus," Lombardi continued.
Future M&A
Across its operations, NFP expects to complete approximately 33 M&A deals in 2021, with the broker on track to generate revenue of $2bn and Ebitda of $600mn this year, as per figures from Carl Nelson, executive vice president of mergers and acquisitions, last month.
Many of those deals have been within NFP's P&C business. Aside from the Thompson Flanagan, Ogilvy, EdgeHill and Foster Park acquisitions, the company has also agreed the purchase of Insurance Provider Group and Colburn Risk Holdings in the US, along with Dublin-based retail and commercial insurance-focused Aiken Insurance, among others, this year.
Lombardi said along with organic growth, M&A would remain an important part of NFP's expansion strategy next year, although he noted that the deals it undertakes are not to drive revenue, but rather to build out its specialist capabilities.
"We're not a big acquirer of a large number of businesses," said Lombardi.
"We're not looking to grow the top line because we picked up 110 new agencies. What we do is look at an agency either because it fills a geographic need or it has an expertise," he explained.
The Thompson Flanagan deal "is huge", Lombardi said, because of the lawyers' PL capabilities it provides, while the executive also cited 2020's acquisition of Albany-based Rose & Kiernan as another example of a transaction that really strengthened NFP's operations, with the business providing social services and construction offerings in upstate New York.
"We're making the deals because they make sense. We're not buying businesses for the sake of buying businesses," said Lombardi.