MMA's Clear: Hurricane Ian to spur further HNW pullback in Florida
The impact of Hurricane Ian will result in a further pullback from Florida among high-net-worth (HNW) carriers while the Sunshine State will also see additional homeowners insurer insolvencies, Marsh McLennan Agency (MMA)'s Brad Clear has forecast.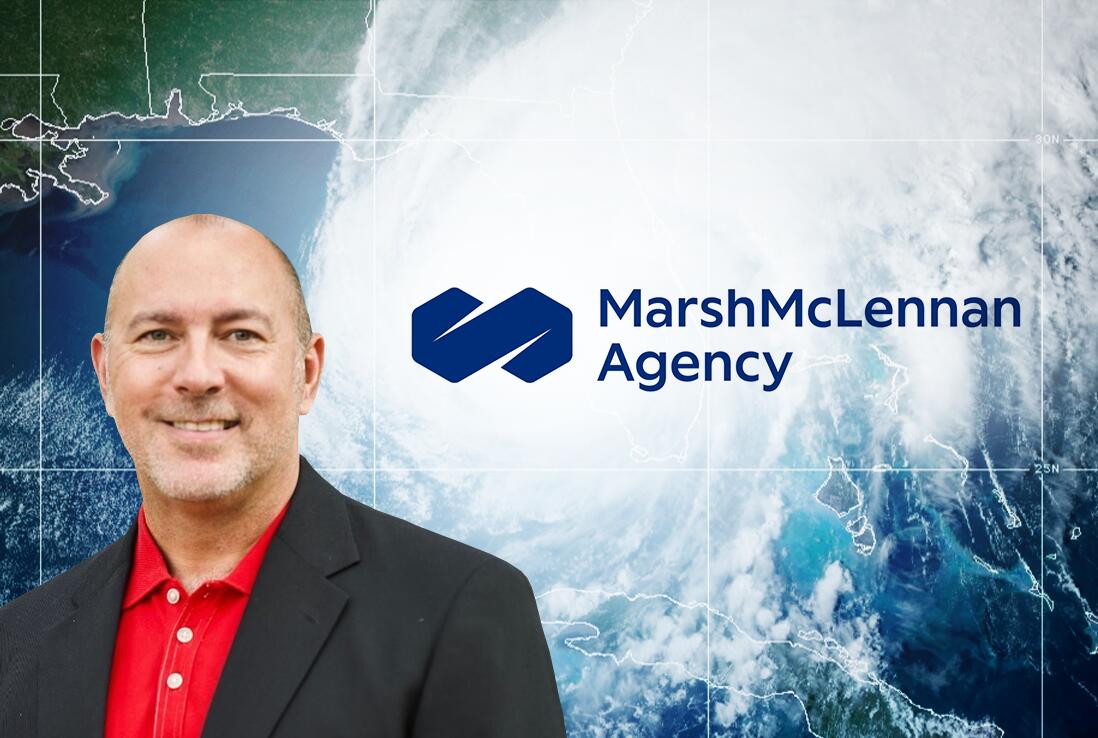 Talking to The Insurer just as the hurricane made landfall near the island of Cayo Costa, off the coast of Fort Myers, Clear, who serves MMA as national claims leader, predicted there will be a further hardening of Florida's insurance market in the wake of the storm.
"It's going to be a massively huge challenge," Clear said on the subject of finding coverage for HNW clients.
And Clear said that challenge will impact each constituent involved in the insurance chain.
"[It's going to be difficult for] the citizens of Florida who are going to be searching for solutions to protect their assets [and] the brokers who are trying to develop great relationships," said Clear.
"Then the carriers [have to find] what level of risk they are willing to do business at, versus the pressure they receive from the Department of Insurance Commissioner on remaining in an area to write business for their policyholders," he said.

There has been growing demand for homeowners capacity in Florida against a major retrenchment in both the admitted and non-admitted space.
In the admitted market, this publication has closely documented the struggles of domestic Florida homeowners carriers with various company failures and a significant number of specialist Sunshine State-focused insurers either ceasing writing new business in some or all of the state.
The drivers for that retrenchment include a five-year run of underwriting losses owing to soaring litigated-claims inflation as well as a hefty rise in reinsurance costs.
And while there has also been growing demand for non-admitted capacity, the availability of such protection has become limited as several of the large MGAs that write HNW business have had support pulled by their carrier partners.
At the same time, AIG's HNW-focused homeowners product which is written on Lexington paper was pulled from Florida as of 1 August.
Chubb-owned Federal Insurance Company and Privilege Underwriters Reciprocal Exchange, or PURE, are both notable HNW writers, and the two firms are among those that previous analysis from The Insurer showed as having the greatest residential exposure in the counties within Hurricane Ian's landfall zone.
Further HO insolvencies forecast
Away from the HNW segment, Clear predicted Hurricane Ian will lead to further Florida homeowners insurer insolvencies.
St Johns Insurance Company, Avatar Property & Casualty Insurance Company, Lighthouse Property Insurance Company and Southern Fidelity Insurance Company all entered receivership in 2022.
And after FedNat entered run-off earlier this year, the company late last week was advised that the Florida Department of Financial Services had filed a petition for the appointment of a receiver for the firm because the carrier can no longer accomplish a solvent run-off.
"There are some carriers that were already on the brink of insolvency prior to Ian's arrival … and I believe this will probably push them over the edge," Clear stated.
While acknowledging that it remains too early to make an accurate estimate of Hurricane Ian's loss potential, Clear said the storm has tracked similar to 2004's Hurricane Charley.
As Clear explained, Charley was smaller and faster moving than Ian, but still resulted in a storm that generated some $20bn in losses.
"[Ian] has the potential to be $30bn to $60bn," said Clear. "That's a wide range, but it's also probably a minimal range [for what the losses could be]," he added.
The lasting impact of the storm will see yet more homeowners turn to Citizens for their coverage, Clear predicted.
While Citizens is supposed to be Florida's homeowners insurer of last resort, an increasing dearth of alternatives elsewhere means the residual carrier is instead becoming the risk bearing business that many policyholders turn to in the first instance, as evidenced by the growing number of policies it is taking on, he noted.
"When an insurer of last resort has somewhat become a primary choice for some, then you know that's a state that is going through a difficult insurance lifecycle," said Clear.