Meteorologists: Idalia a "warning call" for Tampa strike, storm surge mindset change needed
Idalia serves as a warning for what will happen when a hurricane strikes Tampa Bay, meteorologists from BMS and Gallagher Re have both commented, with the latter also suggesting a change is needed around the perception of storm surge.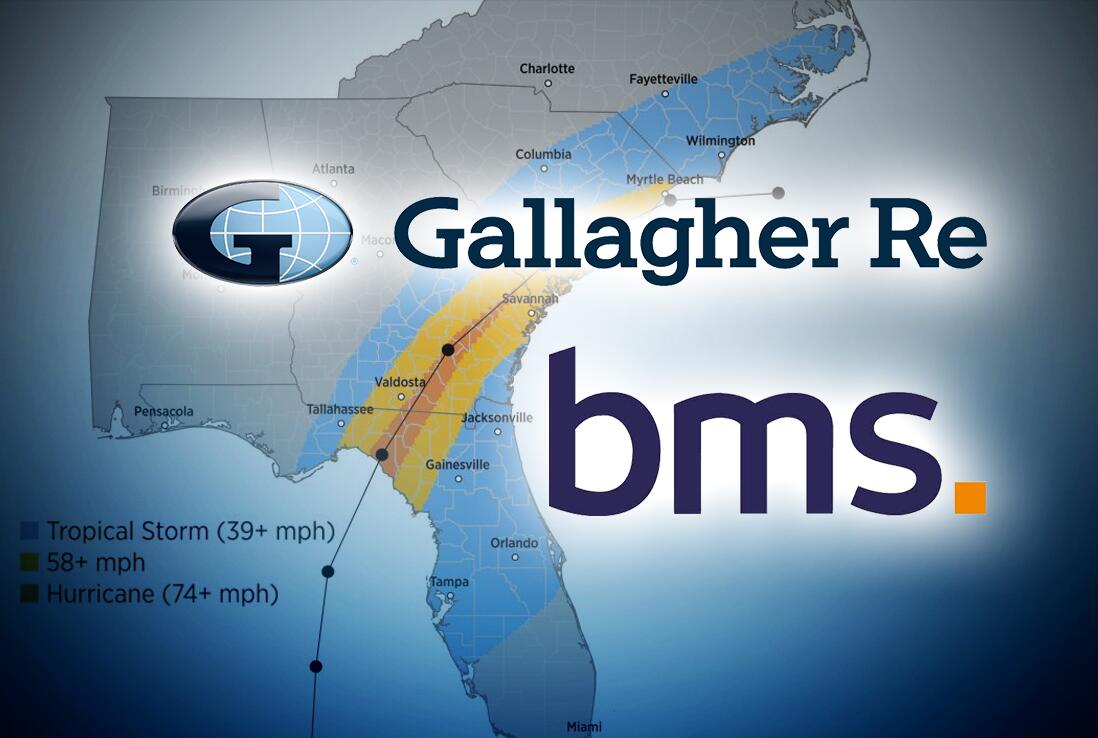 As this publication has analysed, the general early consensus is that insured losses from Hurricane Idalia – which made landfall in the Big Bend region of northwest Florida on Wednesday – will come in comfortably below $10bn.
In a post on LinkedIn on Thursday, Gallagher Re chief science officer Steve Bowen stated that: "Simply put, this was an event that could have been a lot worse."
Gallagher Re's initial expectation is that Idalia will result in a low to mid-single digit billion-dollar loss for the insurance industry.
Bowen commented that it "should largely be a negligible event beyond another landfall data point during the next reinsurance renewal cycle."
In an update that was also published on Thursday BMS senior meteorologist Andrew Siffert said that the insurance industry "dodged a bullet as Idalia tracked over relatively rural areas with low population density".
BMS's expectation is now for an insured loss in the $3bn to $5bn range.
However, both executives suggested there are vital lessons to be learned from the storm.
Bowen noted that if Idalia had shifted further south or east much closer to the Tampa metro area, then the industry would be looking at a substantially more consequential event from a physical damage and broader insurance industry perspective.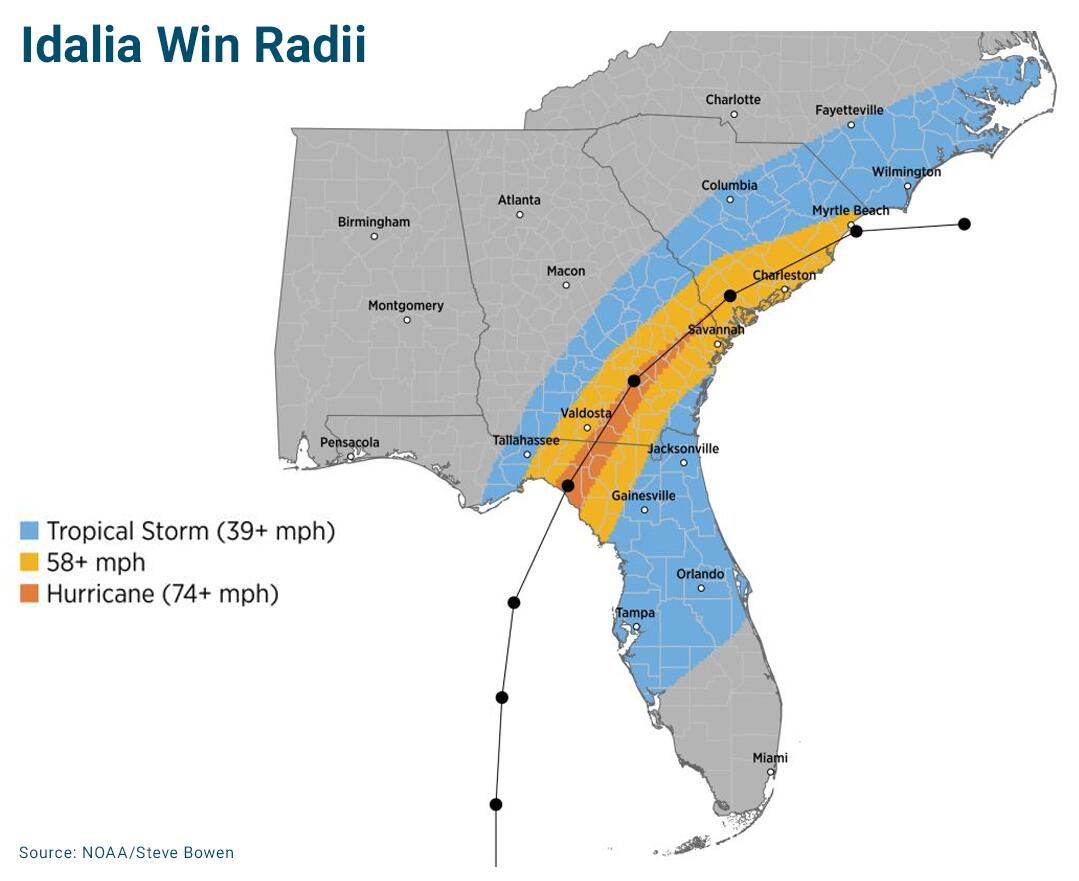 "Tampa once again escapes another major hurricane, but we need to realize that at some point the 101+ seasons of good luck will come to an end," Bowen said. "This remains my biggest concern area for future hurricane risk in the United States given the massive population and exposure growth – plus the major susceptibility from storm surge."
Bowen added that there still remains a perception that storm surge is secondary as a hurricane sub-peril risk versus wind.
"We must change that mindset, and a great start would be adjusting the Saffir-Simpson Hurricane Wind Scale to better account for all sub-peril hazard concerns beyond just wind speed," he said.
Siffert at BMS noted that the industry was also lucky that an eyewall replacement cycle happened around landfall, and there was a bit of dry air entrainment weakening Idalia just at the same time.
"Idalia also showed the insurance industry that the effect can be far-reaching. The tidal flooding all the way down to Bradenton, FL reveals that the impacts from named storms can be far-reaching beyond the destructive center of the storm and the cone of uncertainty," Siffert said.
"This should be a warning call for what will happen when a major hurricane strikes the Tampa Bay area," he added.
Other takeaways highlighted by Gallagher Re's Bowen were that building codes work, with many roofs in Big Bend appearing to be very much intact, especially metal shingles.
He also said that Idalia is the latest example of rapid intensification upon final approach to landfall.
"This is entirely consistent with climate change research showcasing the behavioral changes of tropical cyclones," Bowen said. "The continual expectation is that the overall number of storms will not show much global volatility, but the storms that do form will reach higher intensity levels as the oceans absorb more heat and energy."
Bowen added that "there is no question that the record warmth across the Atlantic Ocean is currently winning the battle against the strengthening El Niño".
He said Idalia serves as yet another reminder that "un-El Niño like" behaviour should be expected for the rest of the season.