London's leading casualty brokers revealed…
Aon's Andrew Cooper has been voted the leading casualty broker in the London market in the 2022 edition of the Gracechurch London's Leading Brokers survey.
Cooper, who was runner-up in the 2021 casualty brokers survey, has served as executive director and chief broking officer – US casualty and digital economy at Aon since July 2018.
Aon was ranked top overall in casualty broking, with deputy head of international casualty Claire Cornish and Richard Payne also recognised in the among the individual brokers.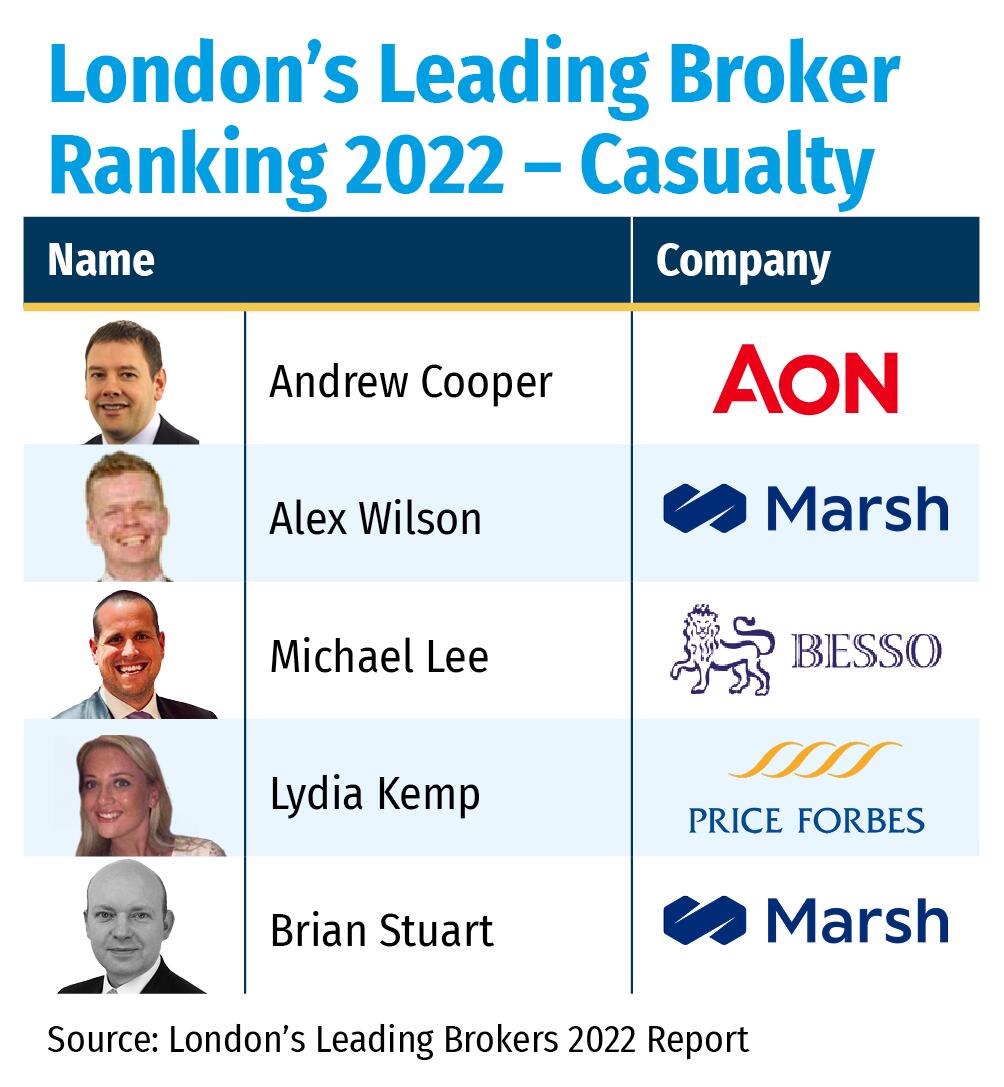 Marsh secured second place overall, with senior vice president and broking team leader Alex Wilson rising through the ranks from fifth position last year to runner-up.
Lloyd's broker Besso completed the top three with executive director and head of broking for global casualty Michael Lee in third place – the same as last year.
Commercial insurance research and advisory firm Gracechurch noted that WTW, Price Forbes and McGill and Partners are on an even footing for overall bench strength in fourth place – although only Price Forbes had a broker in the top five individual rankings.
Price Forbes' Lydia Kemp took fourth place, with one nomination noting the director of casualty is "bright, creative, gets the job done and is well-respected".
The individual casualty broker rankings were rounded off with Marsh managing director Brian Stuart, who made it into the top five list after placing sixth last year.