Former ART exec Moreno launches alternative risk MGA USQRisk
Anibal Moreno has founded a new alternative risk transfer and programs MGA together with a high-profile management team that includes several of his former colleagues from Allianz, The ReInsurer can reveal.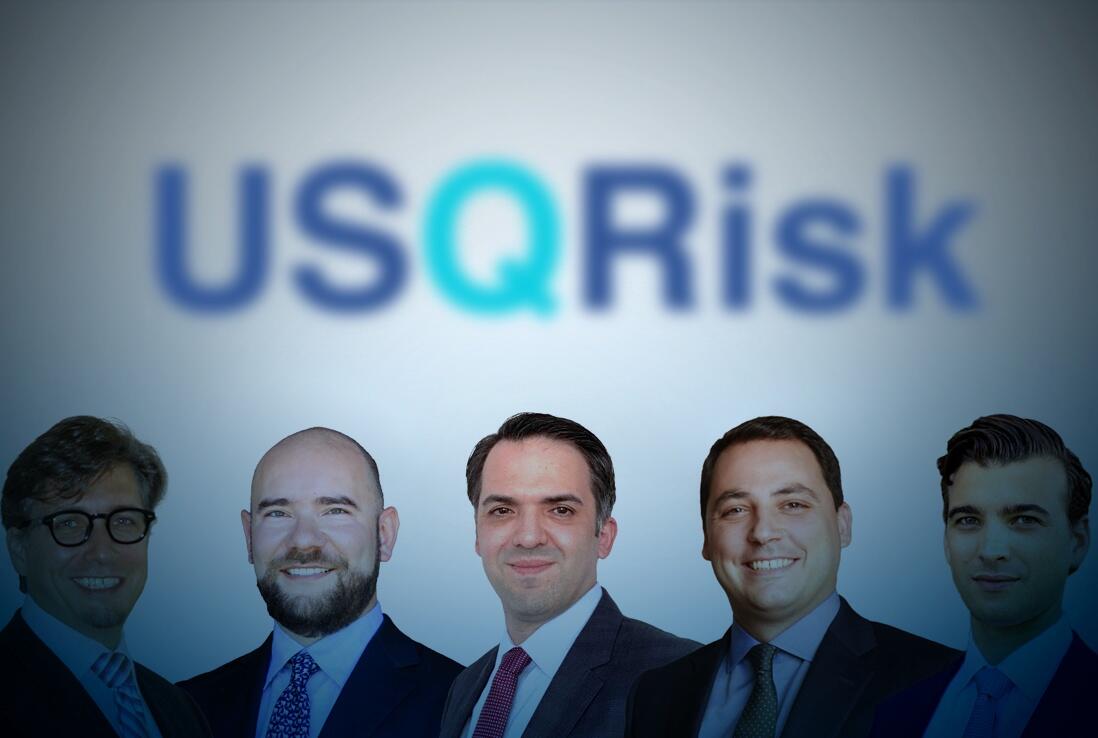 The start-up, called USQRisk, will deliver bespoke (re)insurance and capital solutions backed by capacity from a panel of (re)insurers and develop programs to provide additional value to corporate clients and their end customers.
The launch comes at a time when large corporate insurance buyers are facing dramatic rate increases in traditional (re)insurance markets and are increasingly looking at alternative solutions to more efficiently transfer risk, including for emerging perils where coverage is not readily available.
The new firm has a holistic three pillar approach: alternative risk for corporate clients, a dual programs strategy, and advisory services. 
It will look to leverage the experience of its management team to address the unmet needs of its clients in the corporate and program business.
"Clients, increasingly under pressure of spiraling risk transfer costs due to the continuing hardening market and related reduction of capacity, are seeking tailor made solutions to keep efficiency in their risk management programs," Moreno told The ReInsurer.
"USQRisk is responding to them and its channel partners by delivering stability with structured products and services. We believe that USQRisk's deep bench, varied structuring expertise and ability to execute will allow it to flourish in this market, and beyond," he added.
Also speaking to this publication, Derrick Easton, managing director, ART Americas at Willis Towers Watson said: "With the traditional insurance markets in turmoil, never has there been a better time for innovative alternative risk underwriters to showcase their capabilities and leverage nimble capital to create valued solutions for clients.
"It is exciting to see USQRisk enter the market with such a seasoned group of skilled and respected underwriting professionals. They will be instantly disruptive."
Moreno, the CEO of the new MGA, was most recently deputy head of Americas for ART at Allianz Global Corporate & Specialty (AGCS), where he oversaw the structured and integrated portfolio for AGCS, as well as reinsurance and climate solutions.
Other executives joining USQRisk include the former president of the North American MGA unit of AGCS and long-time senior executive for global ART business at AGCS, Michael Zipper, as well as the carrier's head of program business in North America, Dogan Kaleli.
Zipper will be president and legal officer, while Kaleli will be chief innovation officer and head of programs.
From the insurtech field the start-up has also recruited Chris Giuffre, former LeaseLock risk operations officer, who joins the platform as COO. Giuffre also brings to the MGA significant weather derivative experience together with captive and reinsurance capabilities.
Coming from a role as vice president of strategy at Film Finances, Alexander Rosteck, FCAS, joins the team as deputy CUO. Rosteck had been the actuary and portfolio manager on the team that launched and grew AGCS's Global Entertainment business from 2015.
The MGA is supported by an advisory group of current and former leaders in the space, including Tony Reynolds, the former Marsh USA Head of Alternative Risk, as senior casualty and alternative risk transfer advisor, Sandra Giuffre as senior financial products and risk advisor, and former Willis Towers Watson executive Kevin Habash, PhD as head of analytics.
The advisory team is completed by two other industry heavyweights: former former CEO and head of Allianz's global ART business, Bill Guffey, who is also a non-executive director of Nephila's Lloyd's platform, and former QBE Europe managing director David Hall.
The high-profile management and advisory appointments signal strong intent from the start-up, which has already been active ahead of its official launch, closing and advising on a number of transactions, sources said. USQRisk is operational and licensed in California.
It will be a national producer, supporting clients and insurers in all 50 states. Distribution will be through retail brokers and directly to clients, with the MGA potentially doing deals on a reinsurance basis as well.
Alternative risk opportunity
Leveraging the experience of Moreno and his Allianz colleagues, a key pillar of the new business targets the corporate alternative risk transfer segment estimated to be a $2.6bn premium opportunity.
Actual business written in this segment has been significantly lower.  Moreno and his colleagues estimate that $1.6bn of premium in the space is missed because of a "lack of experience, execution, or awareness within large corporates".
The MGA's offering will include highly bespoke structured and integrated solutions for the corporate market.
Integrated solutions provide a multi-year, multi-line structure combining exposure and limits into a single contract aimed at creating efficiencies in limit allocation and risk spend for the buyer. Structured solutions tailor a client's risk retention by leveraging the client's balance sheet.
"Clients, increasingly under pressure of spiraling risk transfer costs due to the continuing hardening market and related reduction of capacity, are seeking tailor made solutions to keep efficiency in their risk management programs"
USQRisk CEO Anibal Moreno on the ART opportunity
Each looks to align the client and the carrier. These solutions are often delivered directly or in support of a client's captive and each can enable coverage that is hard to place in the traditional market.
Other alternative risk transfer solutions on the menu include aggregate stop loss structures, weather products and parametric, event-driven (re)insurance solutions.
These can utilize dual trigger coverage for losses from two combined uncorrelated events. The firm's Capital Pro offering brings to clients insurance structures specifically designed to help release trapped capital or relieve excessive capital maintenance needs caused by regulatory or other requirements. These solutions can include corporate credit relief and forward asset valuation structures.
Dual programs strategy
The second pillar of the MGA's strategy is to deliver embedded insurance products to be distributed to the end customers of its insurance clients, targeting a program sector that is estimated to represent $51bn in gross written premium annually.
USQRisk will look to create new – or "sandbox" – programs, leveraging large corporates' data and existing distribution networks to bring value to their customers.
These products can allow corporates to support their customers by deploying their own captive's capital alongside the traditional insurance market.
The MGA will source A-/+ rated capacity from its (re)insurance partners to be deployed behind qualifying programs and provide digital platforms integrating program management tools into existing operations.
Advisory role
As its third strategic pillar, USQRisk will provide advisory services. Utilizing the team's combined 300+ years of experience, USQRisk will assist clients to optimize their overall risk management program and strategy, develop customized solutions for clients and assist in building businesses centered around the programs space.