European MGAs and brokers build stronger bonds as sector interest grows
The dismantling of barriers between European (re)insurance intermediaries and the MGA sector in recent years means the market on the continent is becoming increasingly similar to that seen in the US or the UK, according to panellists at the Accredited Insurance European MGA Forum which took place in Zurich this week.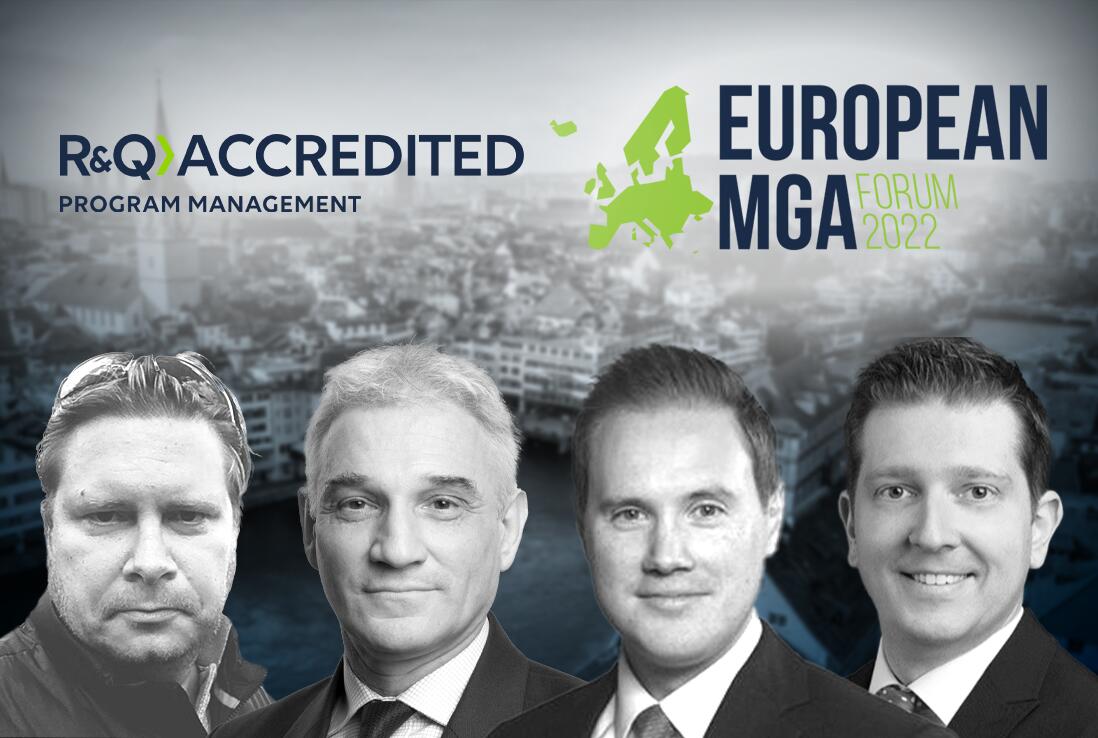 Discussing the role of MGAs in the value chain, brokers on a panel agreed the inherent  advantages of swift decision-making and entrepreneurial underwriting were compelling drivers of interest in the sector in mainland Europe.
"The global market is undoubtedly recognising the benefits of MGA distribution, which is incredibly attractive for reinsurers looking to gain business they couldn't otherwise access," said Mark Godfrey, a partner at McGill and Partners.
Guy Carpenter senior vice president Benedikt Hirschvogl agreed, adding: "There are a number of major trends for MGAs in continental Europe. Reinsurers are looking to MGAs to get pockets of business which they could otherwise not underwrite; then there is the growth in fronting companies such as Accredited."

He added that while there was is no standard business model of MGAs in Germany and various depths of services provided exist, there is a lot of new capital coming into the market.
"MGAs are getting bigger, and it has altered customer perception," he said. "The behaviour of policyholders is changing, and they are open to new solutions."
For carriers, their closeness to a market, cost efficiencies and underwriting expertise means strategically they are difficult to ignore – a point recognised by Leo Ramberg, senior P&C underwriter at Accredited Insurance Europe Ltd.
"If the value proposition that the MGA can offer is solid and if there is a good story backed by the numbers then there will be enough capacity," he said.
Dealing with data
As a number of speakers acknowledged at the two-day event, data is a key differentiator for MGAs.
"Data is enabling the market," said Martyn Glover, a partner at Gallagher Re. "The product design that is coming through is quite cutting edge. Disruptors coming with great ideas are going to be able to get that to market."
Godfrey agreed: "If you compare the insurance industry to the banking sector, insurance can seem somewhat antiquated. MGAs are more set up to be innovative than larger corporates. 
"They are there to solve a problem – whether that be customer experience or the efficiency of underwriting. If an MGA has proprietary tech to do that then they can become very successful."
Talent shows
Another major USP for MGAs, according to the panel, is the ability to attract entrepreneurial talent.
"You only have to look at the growth of the MGA market in the last decade to see that they have had a lot of success in attracting talent," said Godfrey. "There are many instances of MGAs taking underwriters from traditional carriers and setting them up in their own incubators."
Hirschvogl agreed: "Attractive features of an MGA are easy to see – you are in control of your own destiny. Focus on a specific theme and differentiate yourself in a specific market."
And Glover noted MGAs were pulling in talent from across the financial services spectrum.
"It's not just the traditional insurance industry, the talent is coming in from elsewhere such as banking," he said. "These were early adopters of digital change and they see that they can bring some of that entrepreneurship to an MGA."
Ramberg pointed out that MGAs are often more conscientious about their resource planning than their more traditional counterparts.
"They have succession plans in place. They have training schemes in place. They take that seriously and cultivate that talent," he explained.
The changing role of the broker
The brokers on the panel highlighted that the growth of MGAs was leading to a change in the overall role of reinsurance brokers themselves. Panellists noted that brokers now need to have a more "advisory" or "consultancy" position.
Ramberg said: "Reinsurers are keener to get closer to clients and go through MGAs. Brokers need to work with insurers, reinsurers and MGAs to find a solution. Brokers are almost in a matchmaking position between the reinsurer and the MGA."

Hirschvogl agreed on the growing 'consigliere' role of the broker towards MGAs.
"The role of the reinsurance broker is more of a trusted advisor," he said. "If we have good contacts with law firms, aggregators, claims TPAs and MGAs, this helps our business partners to grow their business. The role of the broker is broadening."
Glover also highlighted the role of brokers as advisors between reinsurers and MGAs.
"Data comes up more and more at the senior level of reinsurance companies as they want to be at that cutting edge," he said. "They want to back MGAs and entrepreneurs that are coming in but don't necessarily have the knowledge.
"And MGAs want capacity, they don't want to be chopping and changing every six months, it's difficult for an MGA. The broker needs to be the safety blanket to allow the MGA to get on and do its business."
For insurers, reinsurers, MGAs and brokers alike, it appears that success in this brave new world will be based on finding a specific role, reacting swiftly and adapting to a new data-driven, fast-moving and "unbundled" ecosystem. 
Attended by over 100 delegates from across the continent, the European MGA Forum took place in Zurich on 24-25 May.