CRC's Insurisk targets diversified portfolio with $80mn exclusive property capacity
CRC has brought together the exclusive E&S property products written by its in-house MGA Insurisk into a combined offering with up to $80mn in capacity for its brokers and clients as it looks to build a stable and diversified portfolio for its capital providers, The Insurer can reveal.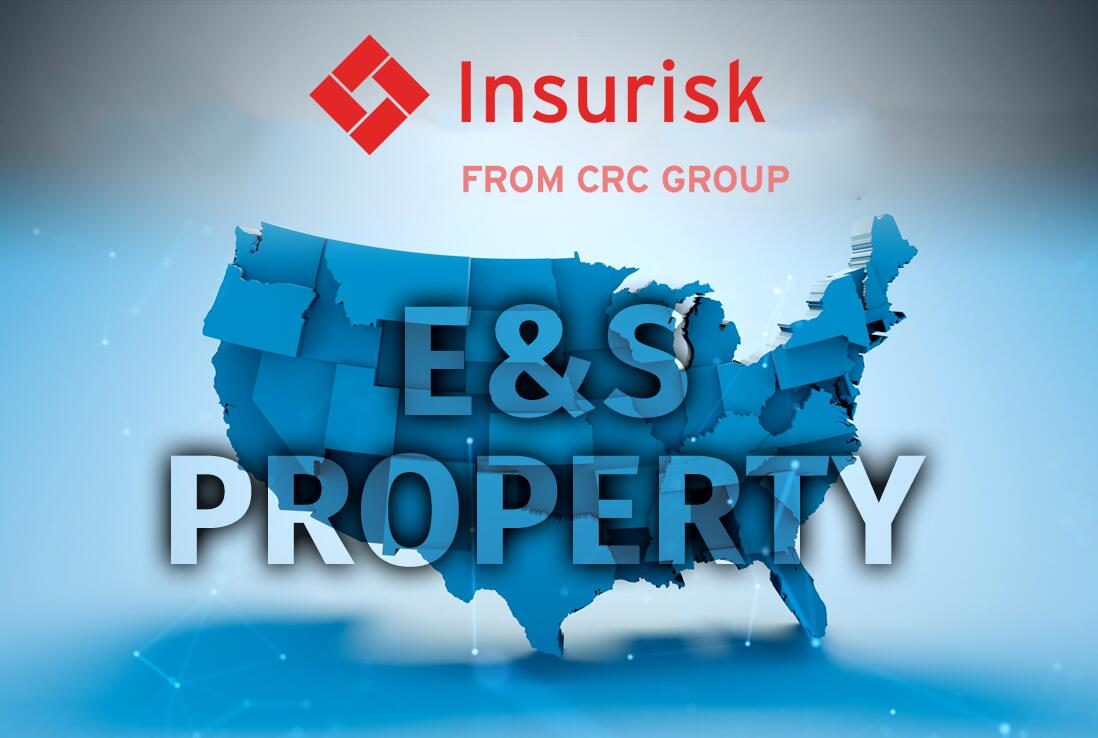 The move comes as CRC is understood to be working on a number of new casualty offerings for early 2022 to add to an Insurisk platform that is already thought to write premium volumes running into the several hundreds of millions of dollars.
Truist Insurance Holdings-owned wholesale giant CRC hired Alex Bonds from Aspen as chief programs officer for Insurisk property in February this year and has since added two new products to its existing QSP+ and Cat+ offerings.
The products have now been brought together into a single Insurisk property offering that provides up to $80mn in capacity that can be deployed to all risks, single perils, difference in conditions, or deductible buybacks on AM Best A rated paper.
Sources described the move as creating an underwriting-led facility backed by a line-up of capital providers including some of CRC's largest carrier relationships as the firm looks to leverage data and analytics to find placement efficiencies.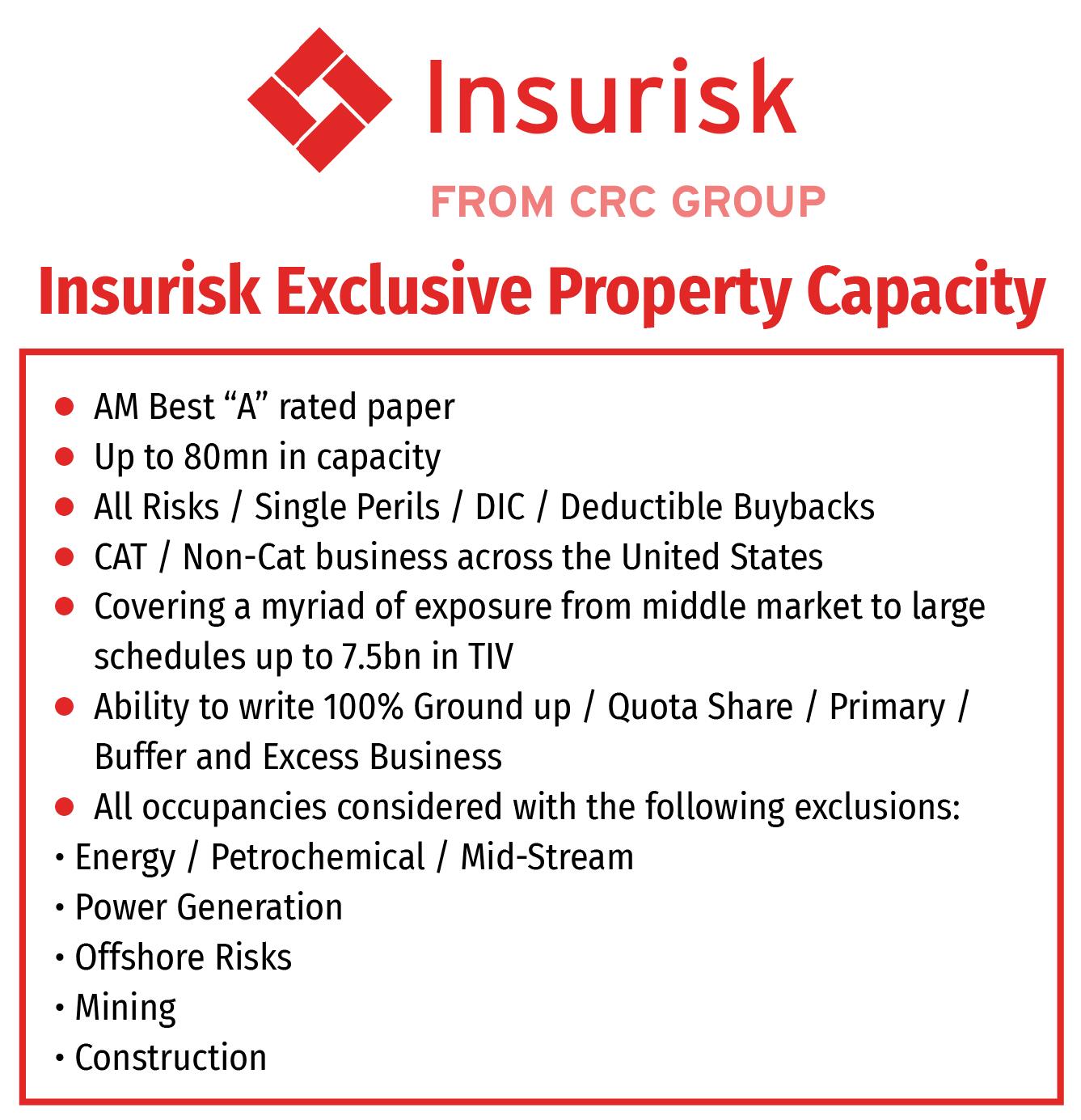 They added that the capacity is designed to supplement and not compete against that offered by traditional carrier partners to CRC wholesale brokers.
It will allow brokers to bring blocks of capacity across the various Insurisk offerings that can be flexibly applied to meet the needs of retail broker clients.
It also comes as some E&S property MGAs and facilities are again facing a challenging time to retain capacity after further heavy cat losses this year.
The Insurisk facility covers cat and non-cat business across the US, with a myriad of exposure from middle market to large schedules of up to $7.5bn in total insured value.
Capacity can be deployed on a 100 percent ground-up basis, or as quota share, or to primary, buffer or excess layers on property risks.
Under Bonds, Insurisk property will consider all occupancies with the exception of energy, petrochemical, mid-stream, power generation, offshore risks, mining and construction.
Speaking to this publication, Bonds confirmed the move and said that Insurisk is focused on developing a "stable and well managed" E&S property book centred on bottom line and long-term profitability "that is sustainable through all market cycles".

"Our underwriting philosophy is to build and maintain a diverse portfolio based on risk geography, attachment point and occupancy mix," he added.
The executive said that the approach includes a strong focus on adequate pricing metrics, terms and conditions, as well as appropriate natural catastrophe aggregation management.
"We are leveraging our in-house data and analytics to bring placement efficiencies for our brokers, customers and carrier partners," Bonds continued.
Insurisk plans further casualty roll-out
As well as adding to its exclusive property capacity and capabilities, CRC is understood to be targeting the roll-out of additional casualty offerings in the first quarter of next year on the Insurisk platform.
It is also expected that it will add Insurisk leaders in casualty and professional liability as it continues to evolve the in-house MGA model.
Including the recently combined property offerings it is thought to have launched around 17 different Insurisk products across property, casualty and professional liability.
Existing casualty offerings include CP25 for small contractors and PharmaNutra+.
Professional products include CMPL for miscellaneous professional liability; FLIP for investment advisers; technology error and omissions; private company management liability; and patent infringement.
CRC Group's acquisition of Constellation Affiliated Partners earlier this year – a move that more than doubled the size of the company's specialty programs division – is also likely to have added expertise, relationships and systems that can be leveraged to develop more exclusive Insurisk offerings.