CRC names Koehn and Tredway co-presidents of brokerage division
US wholesaler CRC Group has named Garrett Koehn and Brent Tredway as co-presidents of its brokerage division from 1 January 2021.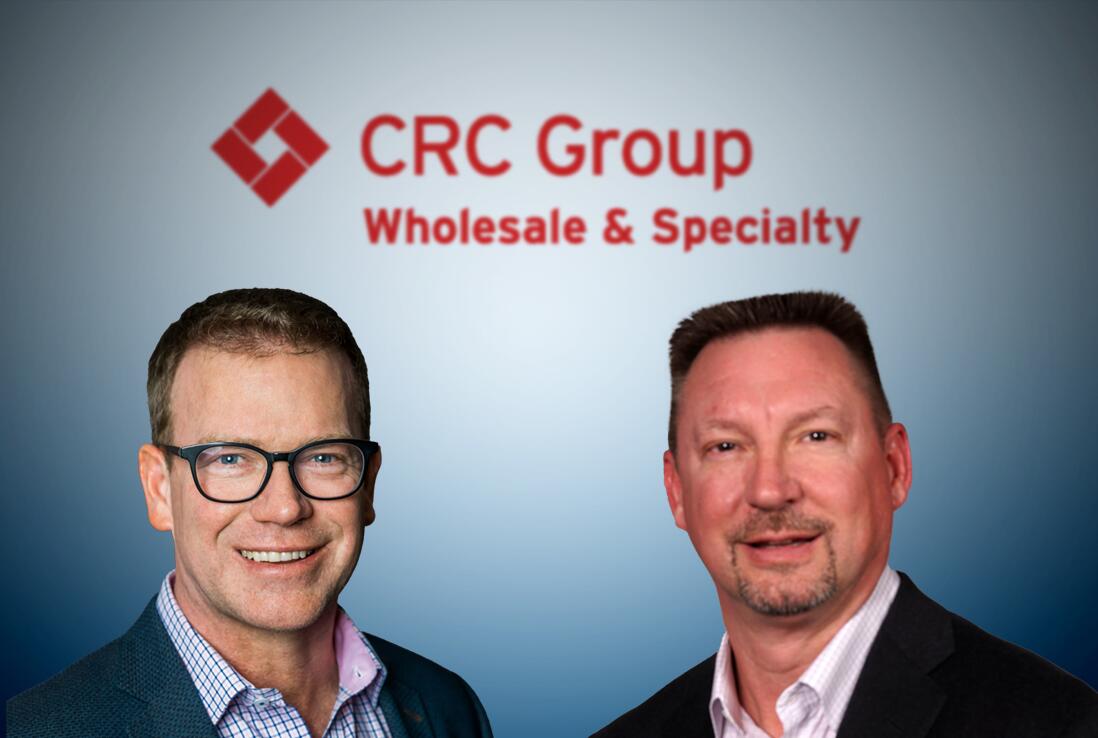 The duo will assume national leadership of the division but divide primary responsibilities.
San Francisco-based Koehn will lead the company's efforts around engagement with national customers and the London market; diversity, equality and inclusion; and insurtech strategies and partnerships.
Houston-based Tredway will lead the company's efforts around carrier engagement, new and emerging markets, and sales management.
The appointments follow a number of leadership changes unveiled in October, including the promotion of Mike Brennan, currently president of the Truist Insurance Holdings-owned firm's Commercial Solutions business, to CEO of that unit.
In their new roles, Koehn and Tredway will both report to Brennan.
Brennan said the latest appointments reflect the "deep bench" of leaders at CRC Group.
"Garrett and Brent have both played key roles in the leadership, direction, and success of CRC Group's brokerage division for the last decade plus, and I'm excited to see the impact they will make going forward in their new leadership role," said the executive.
The changes announced in October came as CRC Group said its Commercial Solutions CEO Ron Helveston will retire at the end of this year.
As well as the appointment of Brennan as Helveston's successor, the firm said that its current group COO Neil Kessler will add the role of group president.
In his new role Brennan will assume responsibility for leading and growing all of CRC's brokerage and binding operations, reporting to group CEO Dave Obenauer.
In today's announcement, CRC Group confirmed there are no leadership changes being made to its binding operations, which will continue to be led by West McAdams, president of the binding division, who also reports to Brennan.