Charles Taylor names Sophy US adjusting and technical services CEO as Cole departs
Charles Taylor has promoted Cullen Sophy to US adjusting and technical services CEO following Vince Cole's departure, and the newly appointed executive has told The Insurer the platform will continue the growth drive introduced by his predecessor as it looks to further expand its footprint.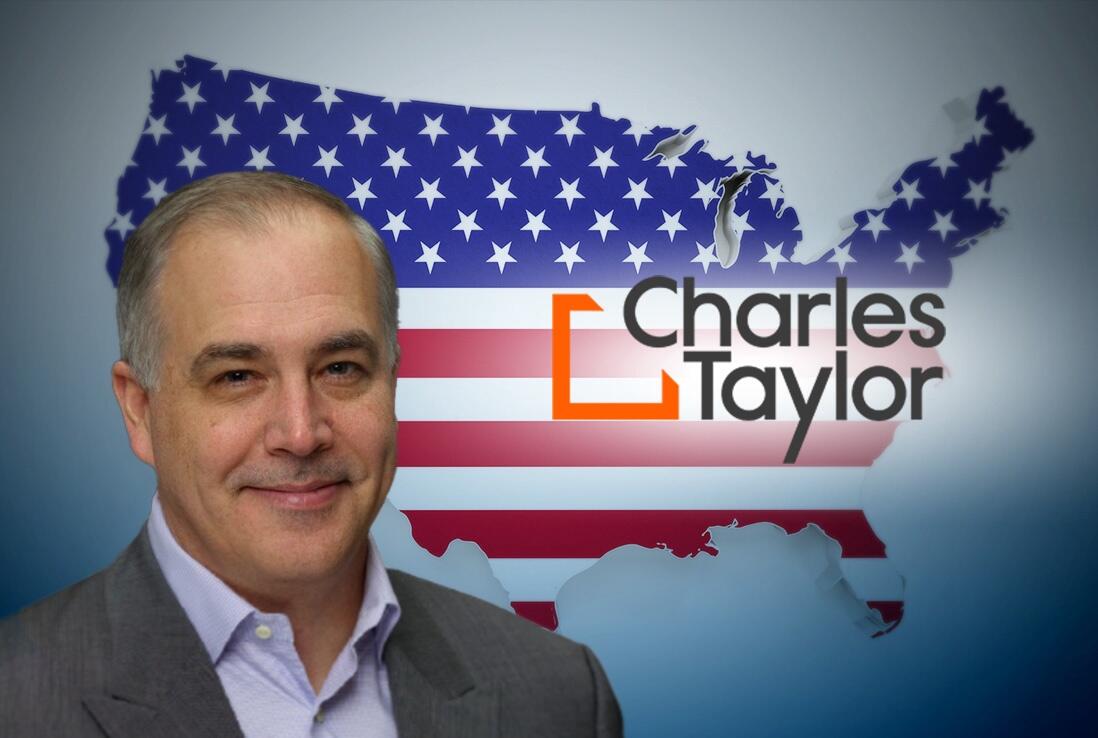 Sophy joined Charles Taylor in 2018, and prior to his promotion on 1 May, served as executive vice president of property. 
In that role, Sophy led the growth of Charles Taylor Adjusting's US property team. He also oversaw the build-out of the unit's team. 
Prior to joining Charles Taylor, Pasadena, California-based Sophy was senior vice president and head of specialty services at Cunningham Lindsey, while his career also includes periods at Crawford & Co, Nike and Safeco.
He succeeds Cole, who is leaving the business to pursue an opportunity outside the loss-adjusting industry, Charles Taylor said. 
Over the past five years, Charles Taylor has grown its US adjusting and technical services revenues by eight times and built out its capabilities to provide a full range of large-loss and mid-market adjusting solutions across key sectors including property, casualty, cyber, marine, natural resources, engineering and environmental services. 
Last year, the business added a record number of clients, and having taken the reins of Charles Taylor Adjusting in the US, Sophy told The Insurer he will remain focused on building out the operation as it remains firmly on a growth trajectory. 
"Our US strategy has enabled us to achieve incredible growth in recent years and that strategy will remain our North Star," Sophy said, and the executive referenced various unspecified opportunities that will accelerate its expansion in the coming months. 
Sophy said Charles Taylor Adjusting has built "an enormous amount of momentum over the last five years". 
"And we've doubled down on our recruitment and investment in best-in-class training to broaden the team's technical expertise in managing large and complex claims," he added. 
Looking ahead, Sophy said Charles Taylor will be launching new services and business lines, while looking to recruit industry-leading talent. 
"CT Engineering has been our fastest-growing business unit, growing 70 percent in the last year and a half," Sophy said. 
"Our environmental group has also grown and expanded its footprint nationally in the last year since being with Charles Taylor – this line of business rounds out the comprehensive set of claim solutions we can offer clients," Sophy added. 
Commenting on Sophy's appointment, Damian Ely, Charles Taylor Adjusting's chief executive, reflected on the "incredible success" the company's US executive has enjoyed in building out the US adjusting and technical services offering in recent years. 
"Cullen is an exceptional leader whose track record, market reputation and vision gives me every confidence in our continued success in the months and years ahead," Ely said. 
"We'd also like to thank Vince Cole for his valuable and significant contributions leading our growth in the US – he has helped build enormous momentum for the company. 
"We wish him every success in his future endeavours," Ely added.