Buesnel: Tysers poised for accelerated growth with new AUB ownership
On the eve of its 200-year anniversary celebrations, Lloyd's oldest trading broker is finally in a position to plan strategically for the long term within the new, supportive framework of an insurance trade owner, Tysers CEO Clive Buesnel has exclaimed.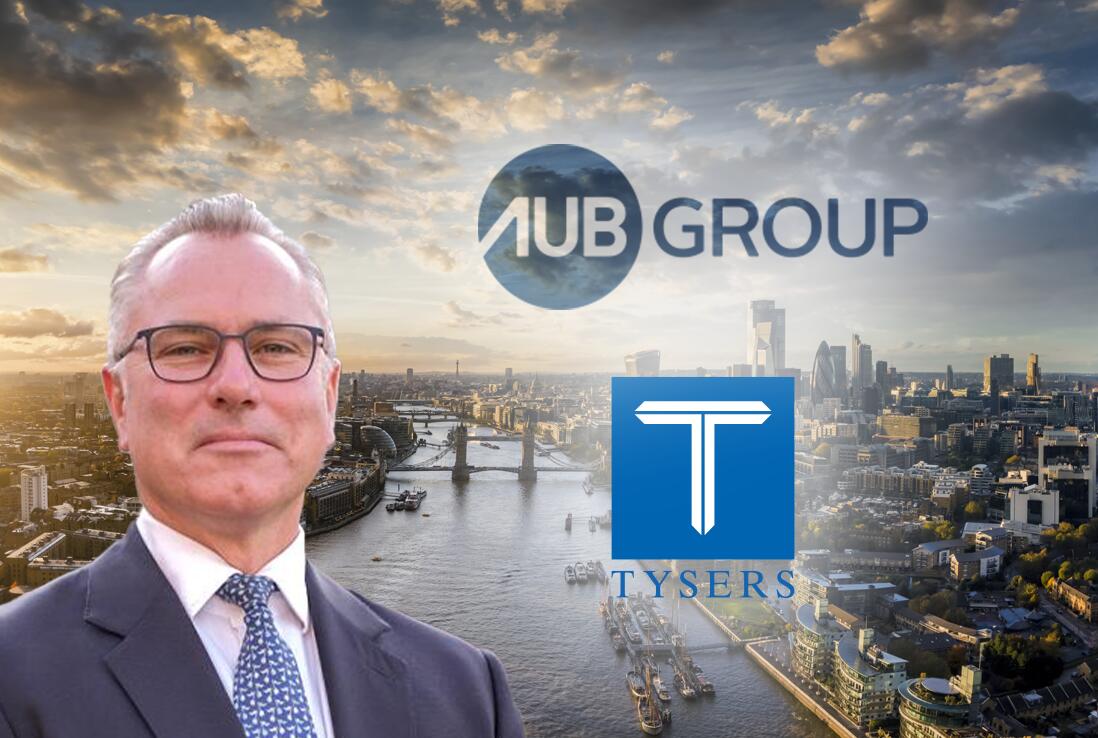 Speaking exclusively to The Insurer TV channel shortly after the £500mn sale of Tysers to ASX-listed AUB Group was announced last week, Buesnel said: "There's a lot of private equity-owned [broker] businesses, we have a different model now. We've got a clear strategy: business coming into London, capitalising on what London's great at in terms of product innovation and serving clients and markets".
The deal announcement ended the ownership uncertainty that has dogged the company in recent years – Tysers was owned by US private equity firm Odyssey Investment Partners until last week's news – with the agreement also coming a month before the broker's 1,100 employees and clients gather in London to celebrate the anniversary of its launch which dates back to 1820.

But Buesnel also said the news finally caps what he acknowledges was "quite a difficult time" for the firm, which has had to wrestle with returning pandemic-affected units back to profit while also fighting off swoops from rivals trying to exploit uncertainty caused by the sale speculation.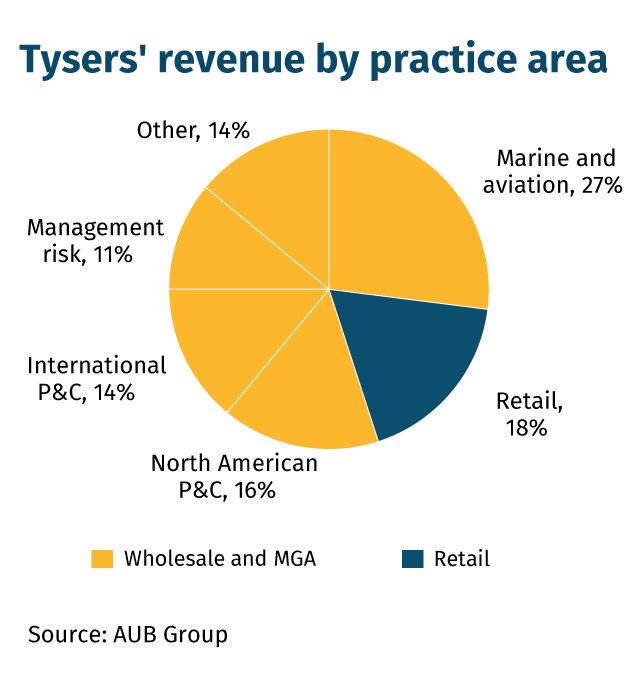 Other factors – including the need to refinance maturing debt deadlines and the financial shock of Russia's Ukraine invasion – would only have added to the recent headwinds until last week's news brought the prospect of much more clement weather ahead.
The transaction is not expected to receive regulatory approval until H1 next year but Buesnel said he is already looking forward to a more immediate impact – talent recruitment.
The deal, he explained, means Tysers now has "a good story to tell" when talking to brokers from rival firms thinking of leaving.
Tysers AUB
The former Deloitte UK insurance head – who became Tysers CEO two years ago – points out his firm now has stable, strategically long-term ownership which is attractive to employees. Even better, he added, AUB Group is committed to channelling more business through Tysers as it uses the firm as its prime wholesale platform.

"We'll use the brand and we'll just be part of a bigger group in a very clear, strategic way," Buesnel said.
Speaking alongside Buesnel in the 10-minute interview is AUB CEO Mike Emmett, who last week closed a A$350mn ($242mn) equity issue to finance the deal. It was an impressive achievement for the group as AUB's market valuation pre-deal was A$1.61bn – demonstrating the confidence investors have in the group's growth strategy.

AUB currently places around A$4.3bn in gross written premium (GWP) but only circa A$200mn currently comes to London via a variety of wholesalers. However, in the interview Emmett said AUB had realised some time ago it would make sense to eventually own a London platform to give it better access to markets, restrict commission leakage and benefit from product design and structuring skills.
"We actively started exploring and investigating options [for a London platform] about a year ago now," he explained.

"But it has been part of our longer-term planning for the last two and half years and as part of that strategy we would start to look to invest in a wholesale broker or brokers depending on the scale and breadth of service," Emmett added.
In its presentation AUB said in addition to the existing A$200mn GWP currently placed in London being channelled through Tysers, it expects another A$500mn-A$600mn going into London also via its new acquisition. This will provide new fee income for Tysers and therefore the wider AUB Group, enabling the latter to capitalise further on its retail leverage (see graphic below).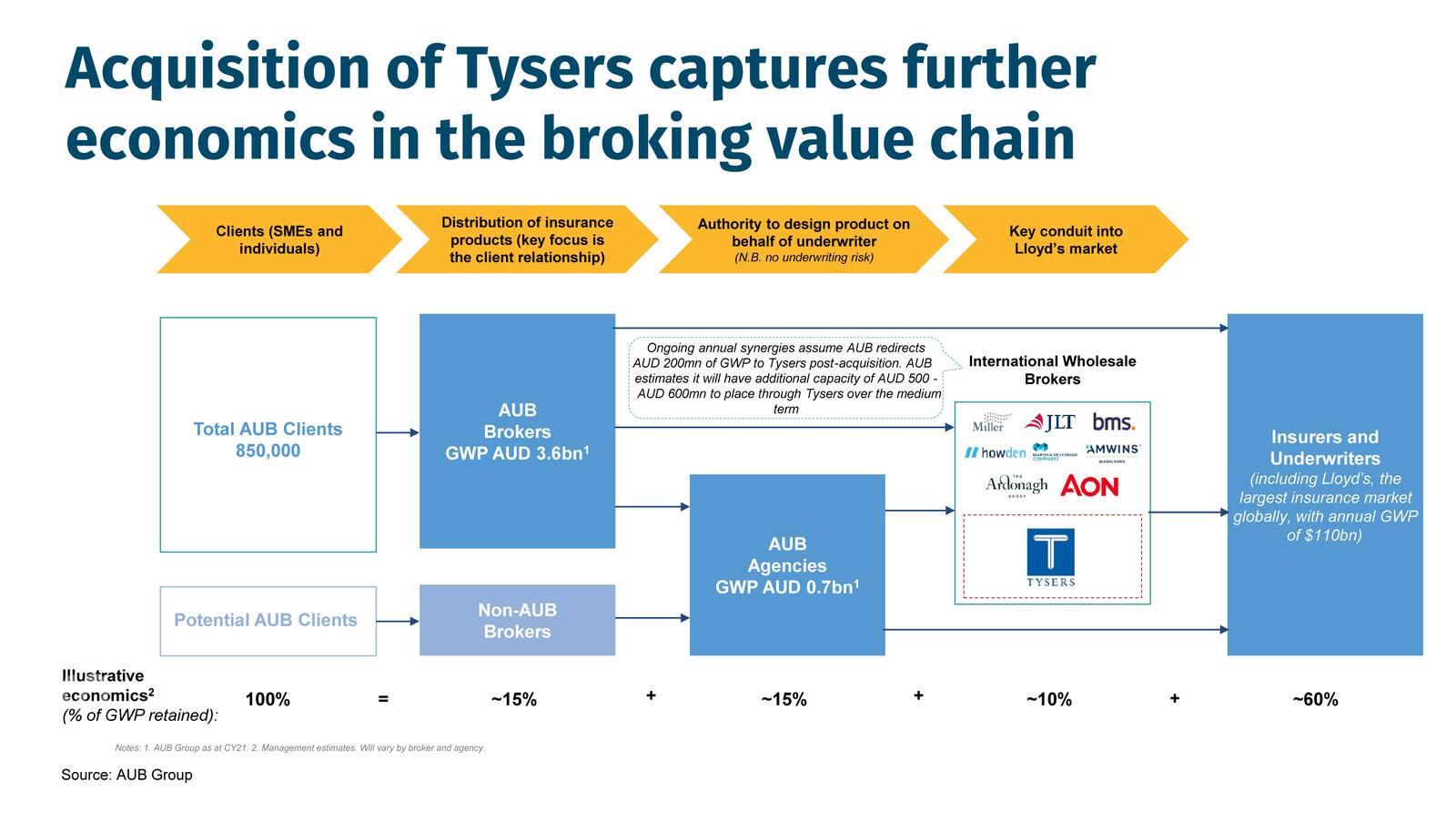 "The opportunity for Clive [Buesnel] and me to talk and explore opportunities, and profile the business and start to set up those interactions and engagement points has been really useful, and the first step for the next few months," Emmett explained.
An additional attraction, he explained, was Tysers' experience in handling binders and delegated authorities.
"They [Tysers] are the second-largest broker of those types of authorities into the Lloyd's market, so … that matches quite significantly our agency business, and that was an important component for us," the former Zurich executive explained.
To view the full video interview with Buesnel and Emmett, where they talk to The Insurer TV about what the deal represents for the two entities, how they will collaborate after the transaction, and what the strategy looks like, click here.