Bavishi joins alternative risk transfer MGA USQRisk as CUO
Alternative risk transfer MGA USQRisk is expanding its executive team with the hire of Parag Bavishi from Allianz as CUO, The Insurer can reveal.
Bavishi will be a key member of the leadership team of USQRisk, leading product development, underwriting strategy and portfolio management.
The executive, who was most recently a managing director of the alternative risk transfer team at Allianz, based in New York, has a background in structured (re)insurance products within the P&C sector. Prior to joining Allianz in 2013, he served as an underwriter at Northbridge and Zurich.
Anibal Moreno, CEO of USQRisk, commented: "Parag will bring a unique alternative structuring approach to risk and will be integral to the growth of the diversified USQRisk platform."
"Parag will enhance our ability to deliver innovative solutions to clients while helping to uncover untapped areas for expansion. His relationships on the client and broker side, including a track record of delivering superior results, make him an ideal fit for the role. We are very pleased to have him on board," Moreno added.
USQRisk was launched in September by Moreno and a core team of high-profile executives, including several of his former colleagues from Allianz, in a move first revealed by this publication.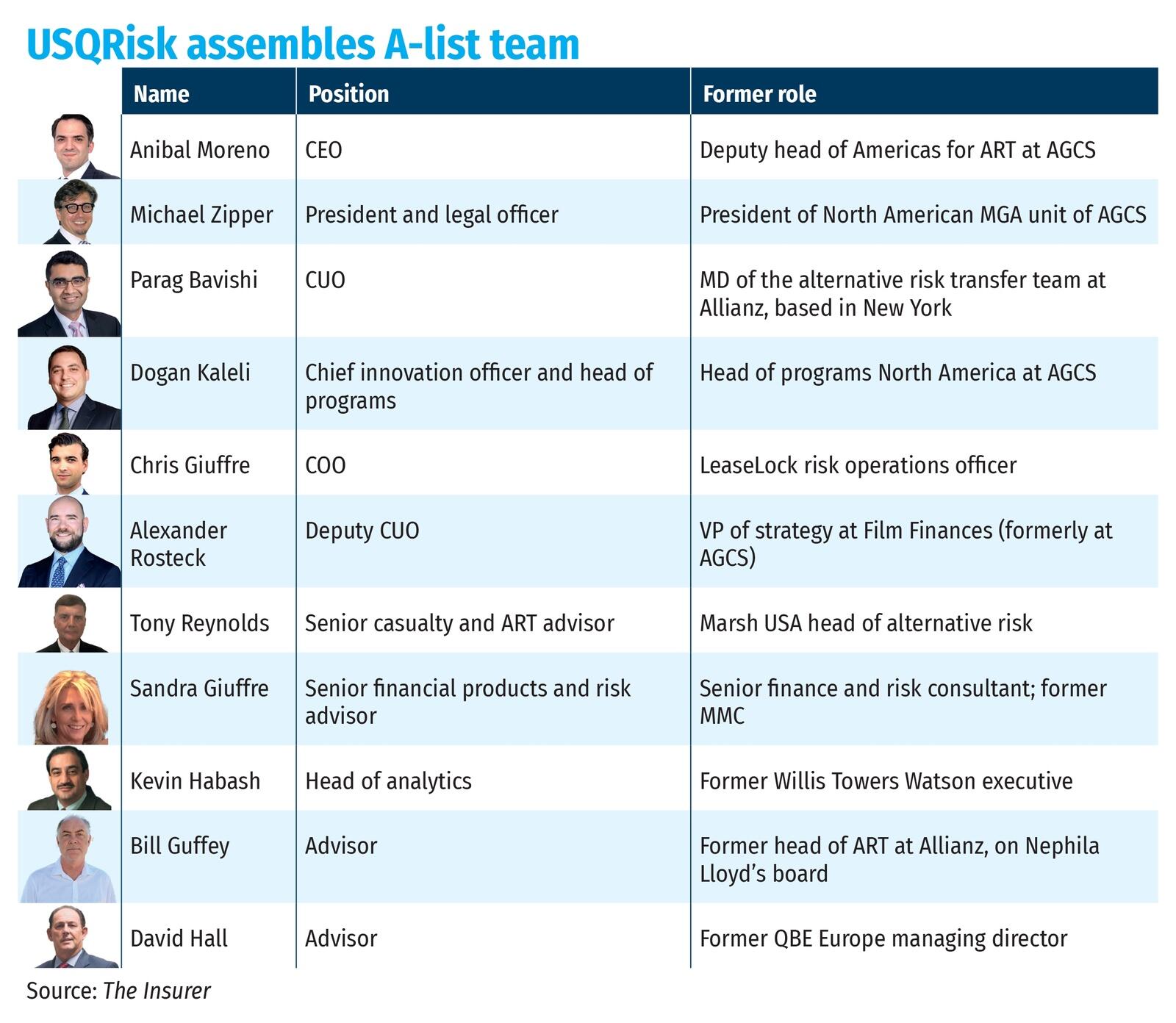 The company focuses on delivering bespoke (re)insurance and capital solutions at a time of uncertainty for many businesses, as well as developing programs to provide additional value and security to corporate clients and their end customers.
Its three-pillar approach – alternative risk for corporate clients, a dual programs strategy and advisory services – is designed to provide a holistic view of the risk marketplace.
The launch of USQRisk comes as large corporate insurance buyers are facing dramatic rate increases in traditional (re)insurance markets.
They are looking for more efficient solutions to risk transfer and ways to include emerging perils that are not readily available in the traditional market. The business also seeks to leverage corporate appetites and the insurtech market to drive innovation into the program marketplace.
Moreno was most recently deputy head of Americas for ART at Allianz Global Corporate & Specialty (AGCS), where he oversaw the structured and integrated portfolio, as well as reinsurance and climate solutions.
Other executives in the core management team at USQRisk include Michael Zipper, the former president of the North American MGA unit of AGCS and long-time senior executive for global ART business at AGCS, as well as the carrier's former head of program business in North America, Dogan Kaleli.