Aquiline closing in on Distinguished Programs deal
Aquiline Capital Partners has emerged as the frontrunner to take a minority stake in Distinguished Programs after entering exclusivity with the program administrator, our sister publication Program Manager can reveal.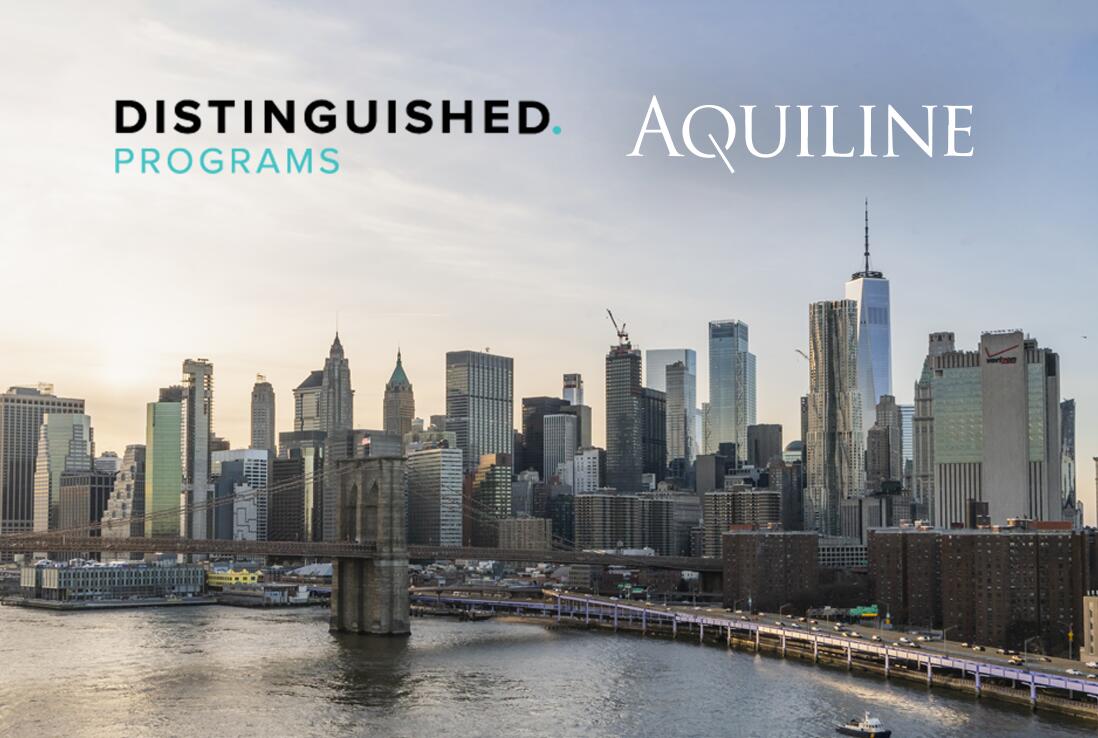 According to multiple sources, the Jeff Greenberg-led private equity firm is close to sealing a deal to buy into New York-based Distinguished Programs in a move that is expected to provide growth capital for its next phase of development.
The Insurer revealed in September last year that the Evercore-run process had been narrowed down with interested potential investors at that stage including Flexpoint Ford, Corsair Capital and Calera Capital in addition to Aquiline.
Aquiline – also based in New York – is a serial investor in the insurance industry.
Current investments include Accuserve, Armour, Core Specialty, IQUW/ERS, Ontellus, Quintes, Relation and Ripe, while past investments include Ark, Beach, Conning, Pillar Capital Management, Simplicity, Simply Business, TigerRisk, Validus, Wellington, Worley and The Wright Insurance Group.
As previously reported, it is understood a full sale process was not contemplated by Distinguished Programs, which is currently owned by management including CEO Andy Potash and Bessemer Investors.
It is thought that the owners were seeking a transaction that would give the firm an enterprise valuation at a multiple of Ebitda in the high teens.
Sources said interested parties might play an active role in bringing in management executives to strengthen the firm's leadership ranks after several exits to join Jeremy Hitzig's new tech-enabled MGA platform Starfish.
As previously reported, Hitzig – the former Distinguished Programs CEO who left at the end of 2018 – has taken the firm's former president James Flynn and former specialty head Brooks Chase, among other ex-colleagues.
Distinguished Programs has previously worked with Evercore to explore transactions including a potential sale in 2018 before a management shake-up saw founding chairman Potash step back in and take the reins as CEO.
Bessemer initially bought into Distinguished Programs back in 2015, owning around 11 percent of the program administrator, which was established in 1995.
It is understood to have more recently increased its stake in the program administrator in a transaction that saw a number of current and former employees sell down their holdings.
Distinguished Programs offers a range of specialised programs in the US including real estate, community associations, hotels and restaurants. It also provides products through its Distinguished Umbrellas division across hotels, resorts, restaurants, casinos, real estate and other classes.
It is not known what impact the pandemic has had on the firm's hospitality programs, but it is thought to have written premiums in the region of $260mn in 2019, generating around $80mn of revenue and just shy of $30mn of Ebitda.
Under former Frank Crystal & Co president Potash, the firm is understood to have had a focus on product development, tactical acquisitions, distribution, customer service, technology, analytics, talent development and delivering underwriting profitability for insurers.
In 2018, Distinguished Programs sold a minority interest in insurance industry solutions provider ReSource Pro to private equity firm DFW Capital Partners.
Aquiline and Distinguished Programs did not immediately respond to a request for comment on this article.