Apollo Syndicate 1969 reports 102.3% CR for 2021
Lloyd's insurer Apollo Syndicate Management has reported a loss of £6.1mn ($8.1mn) at its flagship Syndicate 1969 for the 2021 calendar year after generating a combined ratio of 102.3 percent.
The result means the syndicate has now delivered a combined ratio above 100 percent in five of the seven years since its inception in 2015.
The syndicate reported net earned premiums of £223.1mn in 2021, largely flat year on year.
While it reported a 99 percent combined ratio for the 2020 calendar year, Syndicate 1969 had seen its combined ratio range from 102 percent to 140 percent in the four preceding years.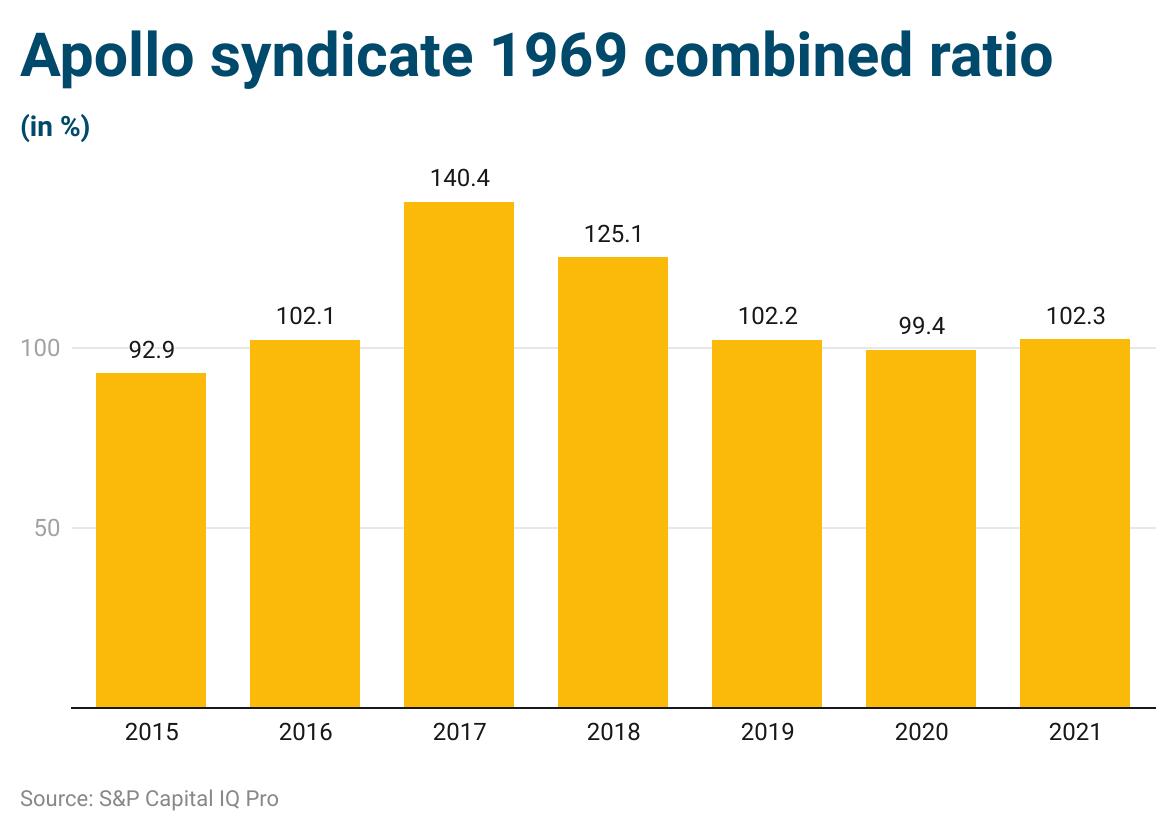 As previously revealed by this publication, the syndicate increased its capacity by 52.5 percent for 2022 following a $90mn injection from private equity firm Alchemy Partners to support the growth of the business.
For the 2019 year of account (YoA), the syndicate closed with a profit of 5.8 percent of its £249.9mn capacity, a 0.8 point improvement on the midpoint of its previous forecast range.

For the 2020 YoA, the most recent quarterly forecast remains unchanged, ranging between a loss of 1.5 percent and a profit of 3.5 percent of its £250mn capacity.
Apollo's Syndicate 1971, which increased its capacity by 73.9 percent for 2022, generated a combined ratio of 93 percent in calendar year 2021. 
The syndicate reported a profit of £6.5mn, compared with £4.1mn in 2020.
For the 2019 YoA, the syndicate closed with a profit of 1.8 percent of its £130mn capacity, while the 2020 YoA is currently on course to generate a result ranging from breakeven to a profit of 7.5 percent of its £115mn capacity.
Special Purpose Arrangement 6133, which had a £65mn stamp in 2021, reported a combined ratio of 112 percent and a loss of £5.3mn for the calendar year.