The CEO TV interview – John Neal: Market expense ratio must fall to 30%
Lloyd's CEO John Neal has again called on market participants to re-examine and simplify their processes as part of a drive to reduce the cost of doing business in London.
Speaking to The Insurer TV's Leading Voices as part of the Corporation's launch of its new Blueprint Two guidance and roadmap, Neal said it was critical the market reduces its expense ratio to 30 percent if it is to be "truly competitive".
"The market does a superb job in designing products, getting the service proposition right and putting solutions out there, but there is little doubt the cost of doing business in the London market is too high. We need to tackle that.
"All of the analysis we have been doing is saying that is 7 to 9 points higher than it should be, which is a lot. We have taken out 3 to 4 points in the last three and a half years," Neal added.
He said the digital framework outlined in Blueprint Two is about trying to facilitate the removal of the balance of the excess cost.
"When I arrived at Lloyd's the cost of business was 39 percent of the premium, and outside of Lloyd's the cost was less than 30 percent, so there was a huge differential.
"Now it is down to 35 percent and we have to get to 30 so we can show we are truly competitive and generating valuable products for customers."
Lloyd's has previously stated the solutions being put in place as part of Blueprint Two would reduce the cost of servicing – policy issuance and claims-related activity – by 40 percent and Neal has now said additional work will take place this year to determine what the "deeper benefits" are for brokers and insurers.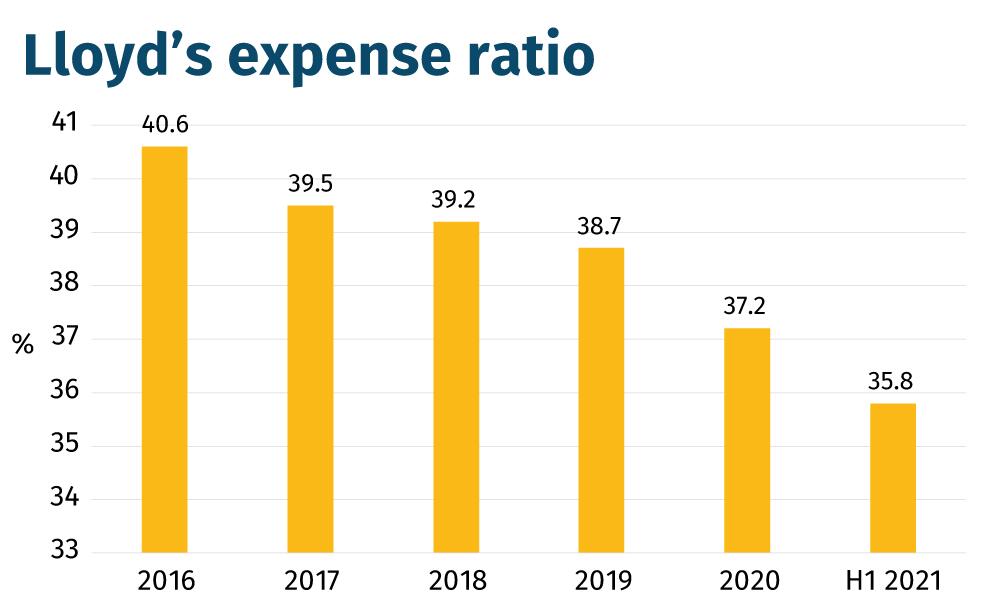 Neal said the message to both brokers and underwriters was "we'll help you, but dig under your own processes and let's see how those can be simplified so you can take the cost of your end as well".
He said Lloyd's has largely existed on an "analogue way of doing business in a digital world" but believes the joint venture recently announced with DXC Technology and the International Underwriting Association will enable the Corporation to deliver on the plans outlined in the new roadmap.
Neal said 2022 and 2023 will be a "very concentrated two-year period" to build the heart of the solutions with fundamental changes to the way the market operates by 2024.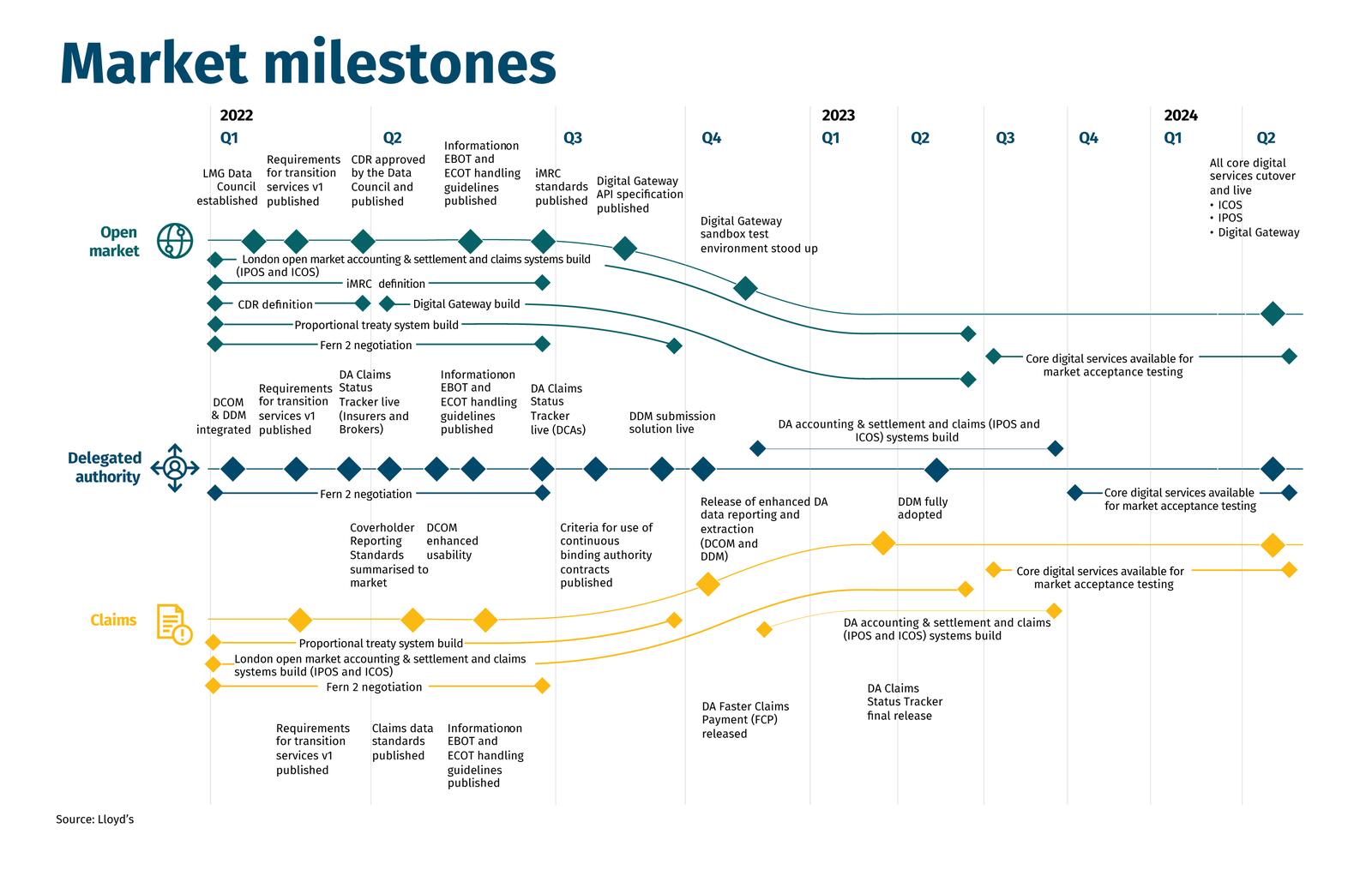 As previously announced, one of the key initiatives within the Blueprint Two initiative is a core data record, created at the point of bind to dynamically process premiums, endorsements and claims.
The new roadmap, set to go live via this link at 10.00am this morning, will set out key deliverables for this and the other core market modernisation priorities over a 30-month time period, both for open market and delegated authority business, as well as solutions to improve the claims process.