Organic growth and M&A fuel Charles Taylor's top five US claims solutions bid
Charles Taylor has set its sights on generating around a third of its group revenues from the US with its newly-completed acquisition of Syndicate Claim Services, Inc part of a twin organic growth and M&A-driven strategy to become a top five claims solutions player in the country.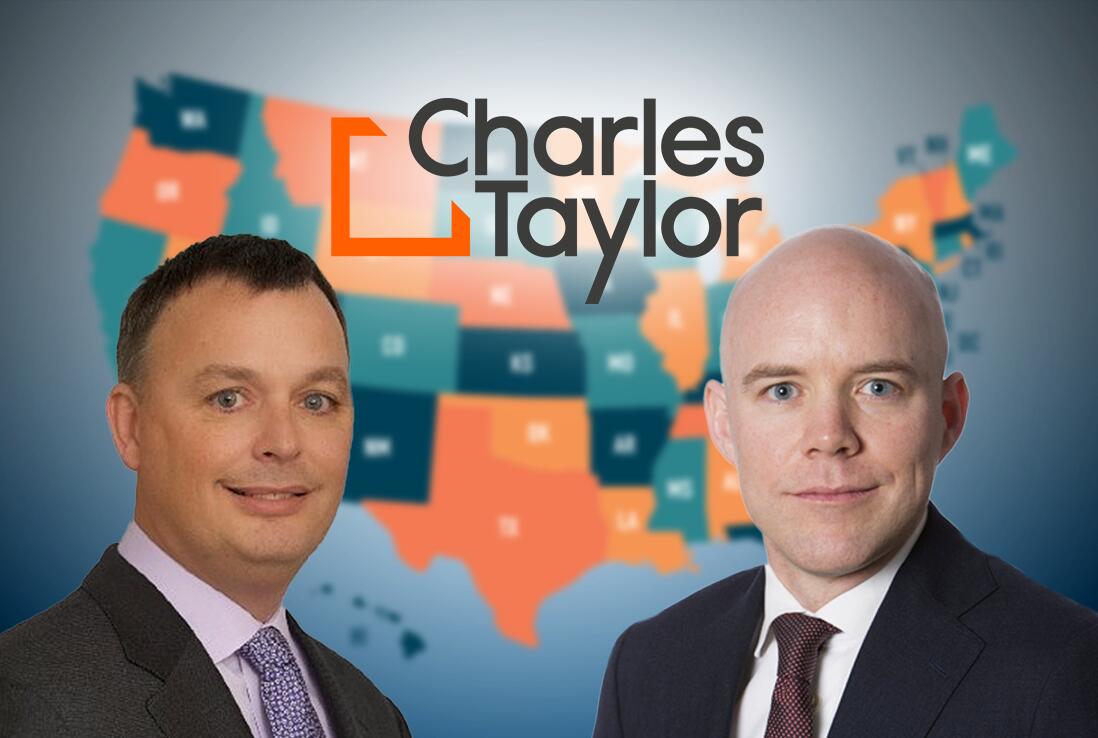 Around 20 to 25 percent of London-headquartered Charles Taylor's group revenues currently come from North America, with the vast majority from US-based clients and businesses.
And Charles Taylor has set itself the target of generating between 30 to 35 percent of its group revenues from the US in the next two to three years, and the acquisition of Syndicate announced last week is another step in its journey to achieving that.
The company has completed three acquisitions in the US within the last eight months as it seeks to grow its footprint in the largest insurance market in the world, the most recent being independent adjusting and claims specialist Syndicate Claim Services, Inc.
The acquisition is part of Charles Taylor's business plan to grow its business and become a top five claims solutions provider in the US within the next five to seven years, Christopher Schaffer, the CEO of Charles Taylor TPA, told The Insurer.
Organic growth and acquisitions
"It's a two-pronged approach of organic and acquisitions," said Schaffer.
"Organically, it's growing from our core. It's going deeper with our clients with adjacent services, and it's being there to support their technology, investment management and other insurance needs. On the acquisition front, we are trying to find cultural fits that expand our services, in either new business lines or offerings, or new geographies," he said.
Charles Taylor operates three different pillars – claims solutions, insurance management and insurtech.
And as Richard Yerbury, Charles Taylor's group chief operating officer, explained, the expectation is that much of the company's US growth will come from its claims solutions offering, with insurance management also playing a smaller role.
"The outsourcing of insurance-related services is more prevalent in the US than in other markets," Yerbury said.
"While Charles Taylor has had successful businesses in the US for a long time in both claims solutions and insurance management, and we have a strong position in various specialty lines, our share relatively speaking is lower than in the London Market or even in LatAm, Asia or the Middle East for that matter," he added.
As such, Charles Taylor believes there is an opportunity for it to grow its presence in the US, especially as its clients - both insurers and insureds themselves - are looking for alternatives to the large global claims specialists and the smaller, niche providers which tend to be more state-specific, Yerbury said.
"We've had really great success in winning new business, and that's including with some very high-profile US-based carriers," the executive said.
Further growth will be fuelled by organic means, but also through additional M&A, Yerbury explained.
"We've found that there are some great businesses providing really high quality service to a blue-chip client base where the owners are looking to secure succession to find the right home for their clients and their team, and to take their business to the next level," he said.
"We think we can do a lot more. We think in the US, and in claims solutions in particular, we've got so much potential to do more for our clients, to win new clients and to grow our teams and acquire businesses.
"We're really excited about that opportunity. We feel we've got good momentum and can achieve really great things in the coming years," said Yerbury.
Syndicate latest in trio of US acquisitions
Indianapolis, Indiana-based Syndicate is the latest acquisition Charles Taylor has made as it looks to grow its US claims solutions offering via M&A.
Syndicate offers tailored claims and appraisal, umpire, dispute resolution and litigation support services to a range commercial and residential property and liability/casualty insurers, third party administrators and self-insured operations in the US.
That acquisition followed a deal for Brookfield, Wisconsin-based Aegis Corporation in January. Aegis is a mutual management and third-party claims administration specialist that provides risk pools and self-insureds with customised insurance and claims management programmes that are focused on the unique needs of public entities and municipal organisations.
At the time of the deal, Rob Brown, Charles Taylor's group CEO, said the Aegis acquisition "provides us with the scale, expertise and capabilities to accelerate the rapid growth of our US business".
Last September, Charles Taylor acquired Golden, Colorado-based SBSA, Inc, a full-service engineering and architectural firm.
Brown said then that the acquisition significantly expanded the company's engineering capabilities in the US and gave it the tools to provide broad-based technical support to clients, from design, testing, and repairs, to forensic investigations and litigation.