Insuring the uninsurable: UNDP's Stander on how partnership with insurers on FSO Safer delivered "mission impossible"
For more than eight years, maintenance operations have been suspended on FSO Safer, a floating storage and offloading facility moored just off the coast of Yemen.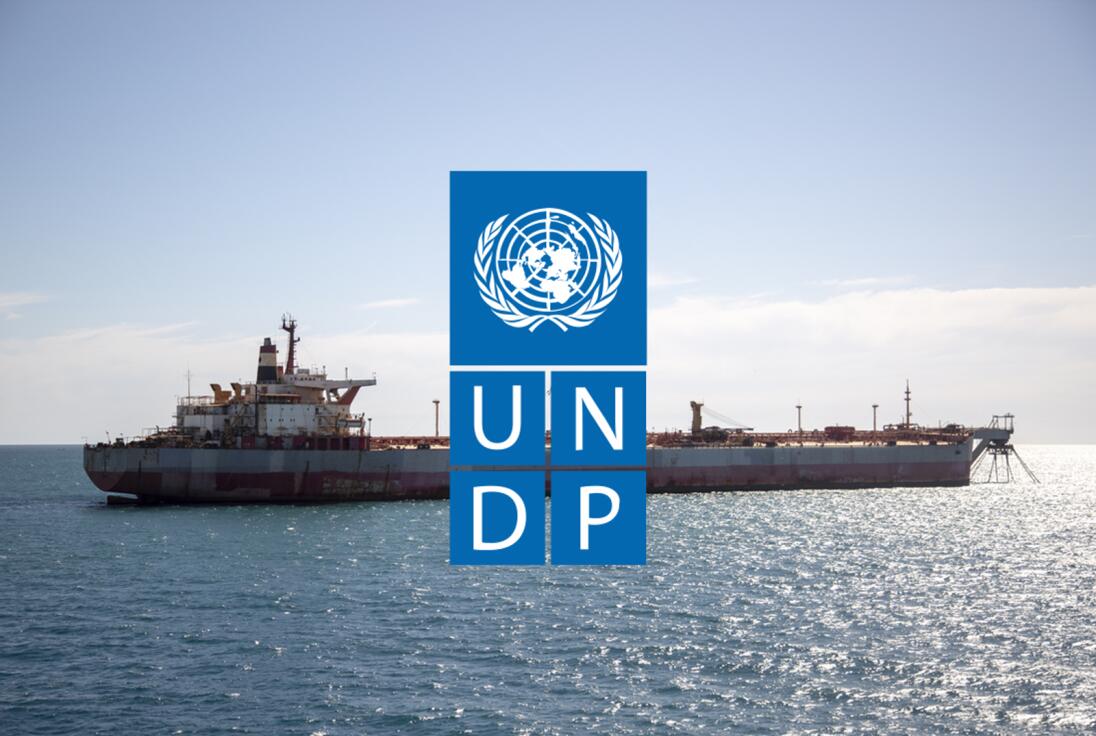 Amid ongoing conflict in the country, the vessel's structural integrity has deteriorated to the extent it is now vulnerable to breaking up.
And with an estimated 1.14 million barrels of light crude oil on board, the vessel poses a huge environmental threat.
Daniel Stander, senior advisor to the UN Development Programme (UNDP), says the challenge in securing cover at first appeared daunting.
"I vividly remember one of the earliest conversations about this project. It was with the then resident representative for UNDP in Yemen. We'd hit a roadblock," he tells The Insurer.
"The FSO's insurance cover had lapsed, her certificate of seaworthiness had expired, and she was officially classed as uninsurable. We were looking for creative ideas. It was a bit like an episode from Mission Impossible: your mission, should you choose to accept it, is to insure the uninsurable."
Following a public tender process Howden was appointed by the UNDP to identify insurable risks and arrange cover. More than 100 different underwriters were involved in the risk assessment, with cover successfully bound in the Lloyd's, London and P&C markets.
Fidelis MGU has been named as one of the lead underwriters, with 13 different underwriting entities on risk.
"In this instance, a relatively small investment in insurance – to cover the assets and liabilities associated with the ship-to-ship transfer of the oil and the responsible recycling of an obsolete vessel – has proven to be an essential component in enabling an operation, the value of which far outstrips the premiums paid," Stander explains.
Without cover in place, Stander says the mission to both transfer oil from FSO Safer onto another vessel and then safely remove the wreck would not have gone ahead.
"In this case, insurance has been critical in enabling an operation to avert a catastrophe that, according to experts, would result in $20bn of ecological damage, not to mention far-reaching humanitarian and socioeconomic impacts," he adds.
While specialty carriers are used to finding solutions for complex risks, Stander says this operation represented one of the most complex policies he had seen put together.
This was in part due to the number of parties involved – engineers, naval architects, chemists, surveyors, salvage specialists, lawyers and over 100 individual underwriters – as well as the complexity of the operation in a Joint War Committee area of 'high risk'.
Other challenges in completing the placement include the breadth of product lines – hull and machinery, war, pollution, cargo, P&I and crew, as well as the number of capital providers sharing the risk and the different markets involved.
There was also the number of drafts of the policy wording to factor in, as well as the volume of people working around the clock, the urgency and importance of getting it done and the media and donor spotlight.
"And yet, once the risks had been packaged up and the program structured, the placement process itself was wrapped up in just a couple of weeks," Stander says.
"Insurance is not just about the financial protection itself, or financially protecting some aspect of life and living. It can and often acts as a catalyst; a necessary condition for much wider, influential programmes of investment and action," he continues.
"The mission to stop the Red Sea turning black represents a demonstrable example of the catalytic role of risk finance."
Meeting sustainable development goals
Jan Kellett, corporate lead for insurance and risk financing at UNDP, believes the partnership is a "very visible demonstration" of how risk-sharing techniques can help secure sustainable development goals no matter how difficult the circumstances.
"UNDP has long advocated that development is not sustainable unless it is risk informed. Further, UNDP has been working for many years to enable insurance value chains to fulfil their societal functions more effectively in development and sometimes fragile context," Kellett says.
He believes a virtuous circle exists between insurance penetration and socioeconomic development.
"This point was well made in the most recent edition of the Human Development Report, which called for policies that focus on investment, insurance and innovation to enable people to thrive in the face of unprecedented uncertainty," Kellett says.
He adds that embedding insurance thinking into development cannot be limited to individual, high-profile interventions.
"For this reason, UNDP is also investing in the long-term transformation of insurance markets to the benefit of vulnerable communities and ecosystems.
"As co-founder and co-chair of the Insurance Development Forum, UNDP is working closely with industry partners to deliver policy advice, practical guidance, data, methodologies, networks and capital that boost country and community resilience in the face of the potential impacts from socioeconomic, health, climate and other shocks," Kellett says.
The UNDP created the Insurance and Risk Finance Facility (IRFF) in 2021 to work with the insurance sector to co-create solutions which will contribute towards reaching the InsuResilience Vision 2025 target of protecting 500 million poor and vulnerable people by 2025.
"The IRFF's work goes far beyond the demand for and supply of private risk capital. It examines legislations, regulatory environments and institutional capacity – and invests in research, advocacy, training and governance to secure the delivery of the SDGs where they matter most," Kellett says.