Gallagher Re looks to grow into new segments as integration phase completes
Gallagher Re is set to enter the third year since the acquisition of Willis Re primed for further growth as it looks to take advantage of opportunities in existing segments and enter new areas where it has identified potential business prospects, Tom Wakefield has told The Insurer.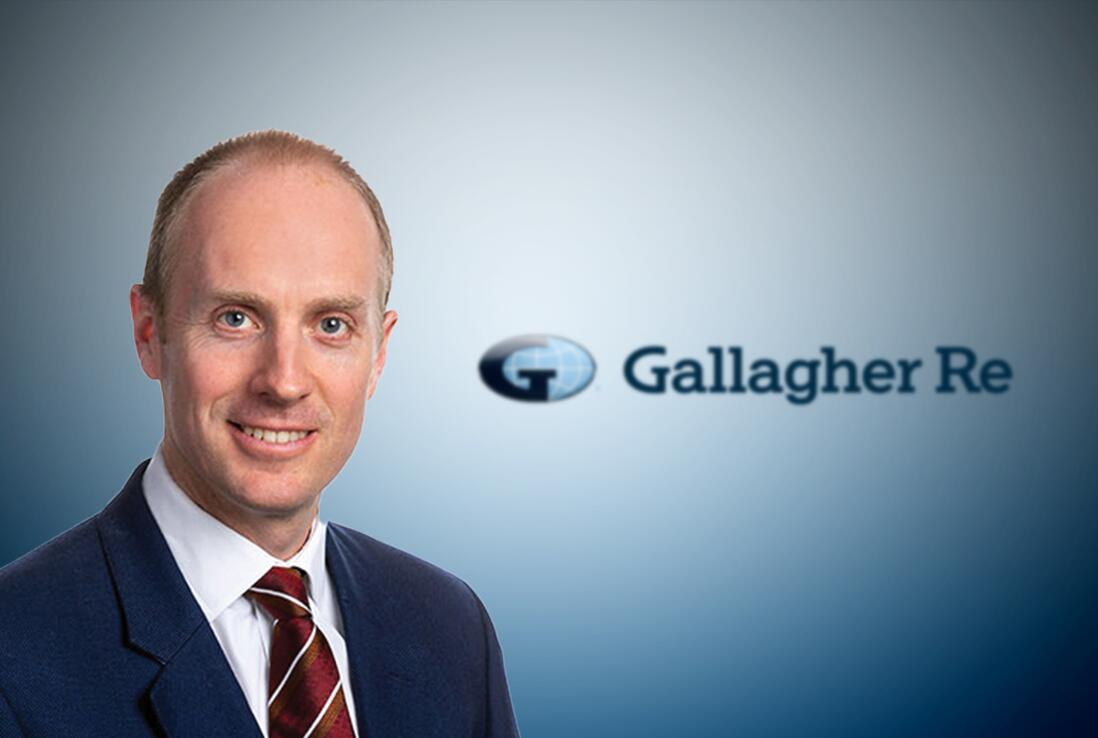 It is now almost two years since Gallagher completed its $3.25bn acquisition of Willis Re from WTW on 1 December 2021.
Wakefield, who assumed global leadership of Gallagher Re on 1 June this year following the departure of James Kent, told this publication that the reinsurance broker is "now exiting the phase of integration".
"I'm very proud of what the team has achieved. They've worked well together and put clients first throughout the last two years, and we're looking forward."
Late last month, Gallagher revealed in its Q3 2023 results that Gallagher Re had generated organic growth of 20 percent during the three-month stretch, with the expansion largely driven by the mid-year reinsurance renewals.
Wakefield explained that the growth has come from several sources, including winning business from rivals, as well as picking up programs entering the market for the first time following requests for proposals.
And the executive said further growth is on the cards.
"We don't think that we're hitting a ceiling in our core segments, and we've got more room to deliver client value in those," he said.
"The transaction and advisory piece are both so important. Ultimately, we're often paid by the transaction, and in the harder market conditions, when you need real expertise to deliver the product, that has benefited us."

Wakefield said Gallagher Re will continue to grow in its existing areas of expertise, referencing cyber, life and public-private partnerships as examples of emerging area dominance.
In cyber, Gallagher Re's involvement in the placement of the first catastrophe bond for the sector earlier this year has planted a flag, and shows the business to be at the cutting edge of the market, Wakefield suggested.
"Launching the first cyber cat bond this year with Beazley does more than just launch the first cyber cat bond," he said.
"It starts to unlock capacity for the market, and makes us a go-to place if clients want to explore new opportunities," Wakefield declared.
The company has also formed several global practice groups in segments where it sees opportunities, like capital advisory and facultative.
The programs and binders space has also caught Gallagher Re's attention, and Wakefield suggested the reinsurance broker may be in the market to acquire specialist businesses focused on the sector should the opportunity arise.
Gallagher Re has already made one acquisition in the space following the addition of London-based independent Lloyd's broker Bay Risk Services, a deal that was announced in March.
Bay Risk, which was formed in 2016, specializes in structuring and placing contracts of delegated underwriting authority with a focus on program managers, managing general agents, Lloyd's coverholders and carriers seeking alternative distribution channels across various classes.
And Gallagher Re is potentially interested in making similar deals, provided they are a cultural fit and accretive.
"There are some small binder brokers out there that would easily tuck into our existing teams," Wakefield said.
"We have invested a lot of money in systems technology, data and analytics in that space, so we have a differentiated value proposition that we could plug good businesses into."
But while M&A is an option to Gallagher Re, Wakefield was adamant that its focus is growing the operation organically.
"We're very confident we can deliver organic growth," he said.
"M&A is a strategy for the firm, and it's something that we can benefit from, but we're not focused on it like we are around putting the right people into play to be successful with our organic growth."