Welcome to September, the peak period for hurricane activity…
For the first time in 25 years, the month of August saw no named storm formations in the Atlantic.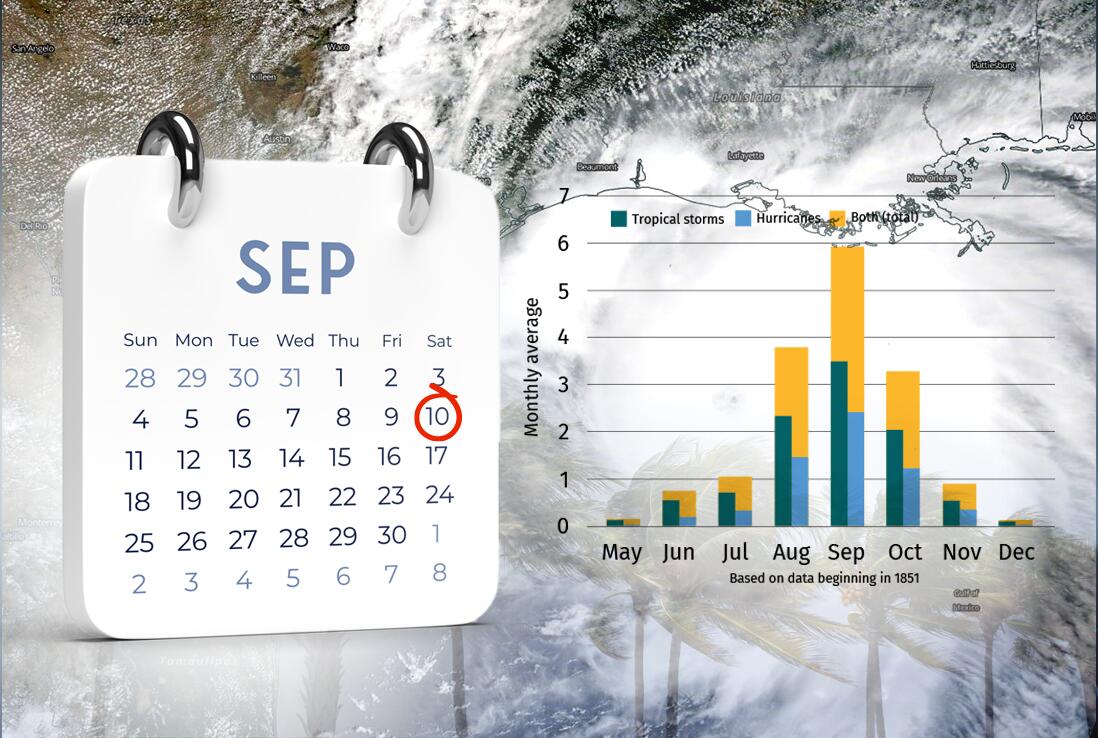 The lull in recent activity stretches back to 2 July and the dissipation of Tropical Storm Colin. The Atlantic has been without a named storm since 3 July – a situation which last occurred in 1941.
The lack of activity has confounded forecasters, who had reached a clear consensus for an above-average season in 2022 and repeated those forecasts at regular intervals.
While certain features of the 2022 season, such as higher-than-normal wind shear, can in part explain the suppression of activity, meteorologists have struggled to get to grips with why the recent period has been so quiet.
August has been responsible for some of the largest hurricane losses on record, notably 30 years ago when Hurricane Andrew made its Category 5 landfall and 17 years ago when the Gulf Coast was hit by Hurricane Katrina.
In recent times, almost all of the industry's worst nat cat loss years have included a major August wind loss.
Despite this quiet period, forecasters continue to expect a busier second half of the hurricane season.
The National Hurricane Center is currently monitoring three areas of activity within the Atlantic all of which have a 50 percent or higher likelihood of development over the next five days.
September is typically the peak month for hurricane activity with 10 September – the date many of us will be arriving in Monte Carlo for face-to-face discussions around upcoming reinsurance renewals – the peak date on the calendar.
Prior to this year, only two Augusts have seen no Atlantic named storm formations since the middle of the last century – 1961 and 1997.
The latter ended up a mild season with just seven named storms forming, but 1961 turned into a hyperactive season with a further seven hurricanes forming from the start of September onwards, including five major hurricanes of Category 3 or greater intensity.
Let us hope that the experience for the remainder of this year's hurricane season does not follow a similar pattern…