The power of the flywheel
For David Unsworth, the flywheel concept captures TigerRisk's core strategy as the team pushes forward as one to solve tomorrow's business challenges.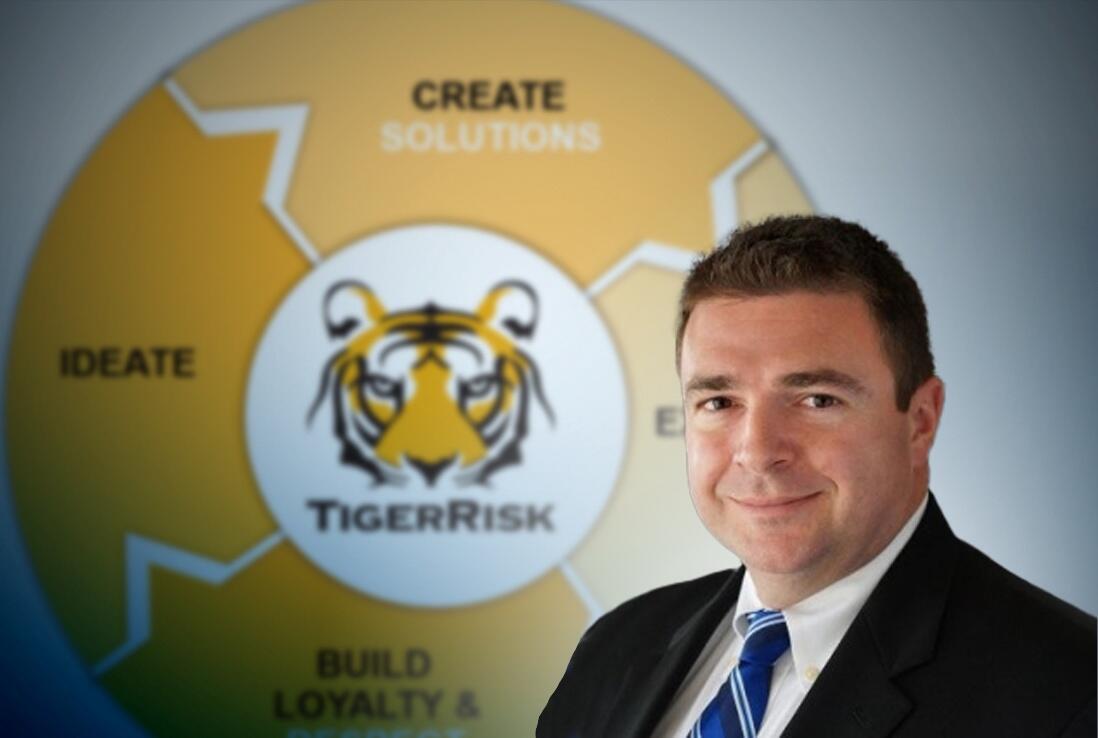 In today's challenging reinsurance market, strong client advocacy is more important than ever. Risk assumers need confidence that their advisors will deliver sustainable and innovative cost-effective solutions to transfer risk and provide meaningful competitive advantages in this complex environment.
However, not all client advocacy is created equal. In little over a decade, TigerRisk has grown to become the third largest reinsurance broker/advisor in the industry, driving organic growth which has been built on a mission to deliver the best risk, capital and strategic solutions to an exclusive group of insurance partners.
All brokers claim to be strong client advocates. The difference is where the rubber meets the road and the defining characteristic is the ability to create near-term solutions to ensure sustainable long-term growth and profitability. We have a distinct advantage in this as our core values include innovation, teamwork, and the TigerRisk flywheel.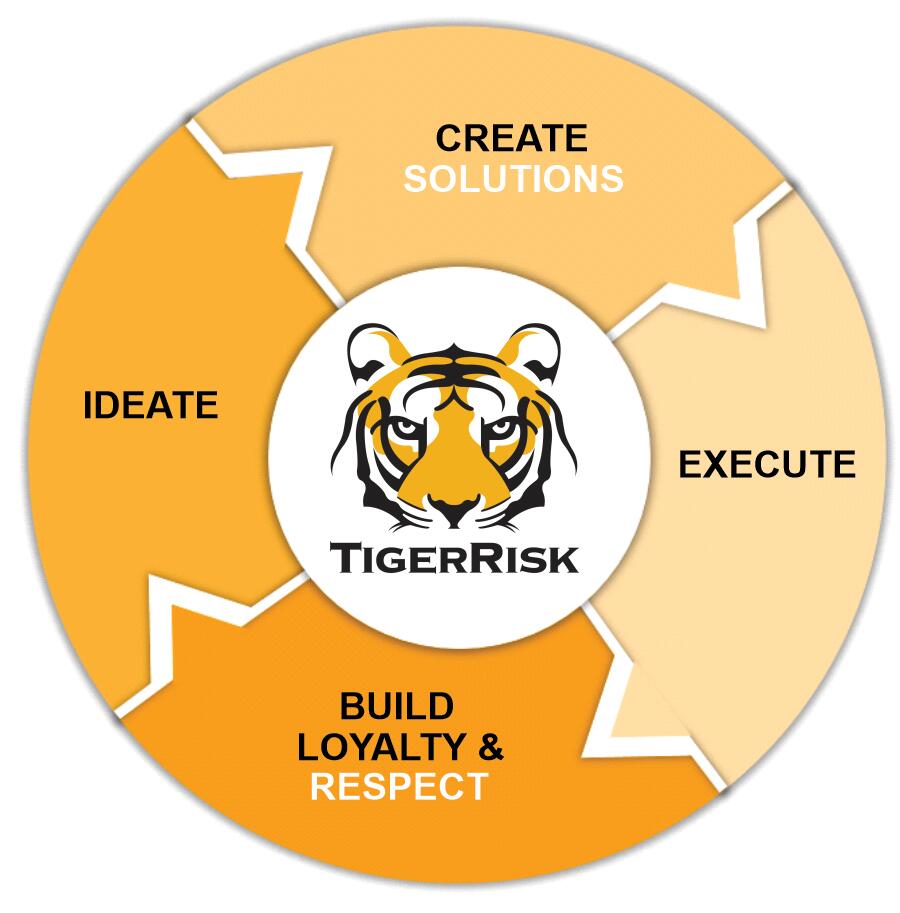 Challenging the status quo
As intermediaries consolidate, so does the breadth of creativity, and the outcome is a more homogenized experience. Mergers are not necessarily healthy for the marketplace and heighten the need for differentiation and choice.
Our industry needs innovators committed to challenging the status quo. We must constantly evaluate our ability to solve new problems - be it the execution of risk transfer, simplifying complex exposures, pioneering unconventional products to package risk, or engaging in research and development to improve views of known and unknown exposures. There is a huge advantage to viewing risk holistically and being different from the pack. That perspective has allowed TigerRisk to create unique solutions to solve problems, rather than fitting a problem into a prescribed solution.
At TigerRisk we recognize reinsurance structures, reserve management, capital markets, whether it be a CAT bond, equity raise, or M&A, are all solutions on the risk transfer spectrum. We don't view these areas of expertise as distinct business segments, but rather as integral and integrated parts of an overall strategy to provide the best strategic advice to our clients, whether that is regarding something as simple as a single CAT layer, or as complex as the sale of a company.
"Mergers are not necessarily healthy for the marketplace and heighten the need for differentiation and choice"
In every client engagement, we draw on the appropriate expertise, irrespective of geography, to guarantee a tailored solution. This approach was demonstrated by our clients' successes during the challenging mid-year renewals where expertise and knowledge from around the globe was combined to achieve favorable results well ahead of renewal deadlines.In these times, clients need an experienced team with proven expertise and execution skills.
As a privately held firm, TigerRisk has an inherent structural advantage. The recent growth investment from Flexpoint Ford marks the beginning of a new phase for our organization, allowing us to expand resources and product offerings but remain separate and distinct from the pack. For us, "the client first" is a core principle. We are agnostic to form of capital, and never hesitate to recommend risk be retained if that is the best option.
Our industry is facing unparalleled challenges: the events so far in 2020 – prior year reserve development; Covid-19 exposure; spring/summer storms; wildfires; and most recently the Federal Reserve decision to limit interest rate action for the foreseeable future – have left us all working tirelessly to stay ahead. What is needed in this tumultuous environment is to move forward for our clients with strategic intent. The concept of the flywheel effect was termed by Jim Collins in his book "Good to Great". It describes how driving strategy is like setting a flywheel into motion; it takes deliberate effort to start, but once it turns, its complementary aspects build momentum by itself. At TigerRisk, the flywheel concept captures our core strategy as our team develops creative solutions and pushes forward as one to solve tomorrow's business challenges.
So, as we approach year end, it is worth asking the question: How strong is the advocacy of my representation, and would I be better served by the power of a true team?