European giants look to seize US commercial risk opportunity
One of the most noteworthy aspects of Munich Re's investor day commentary this week was the decision to further shift its business mix towards primary specialty growth.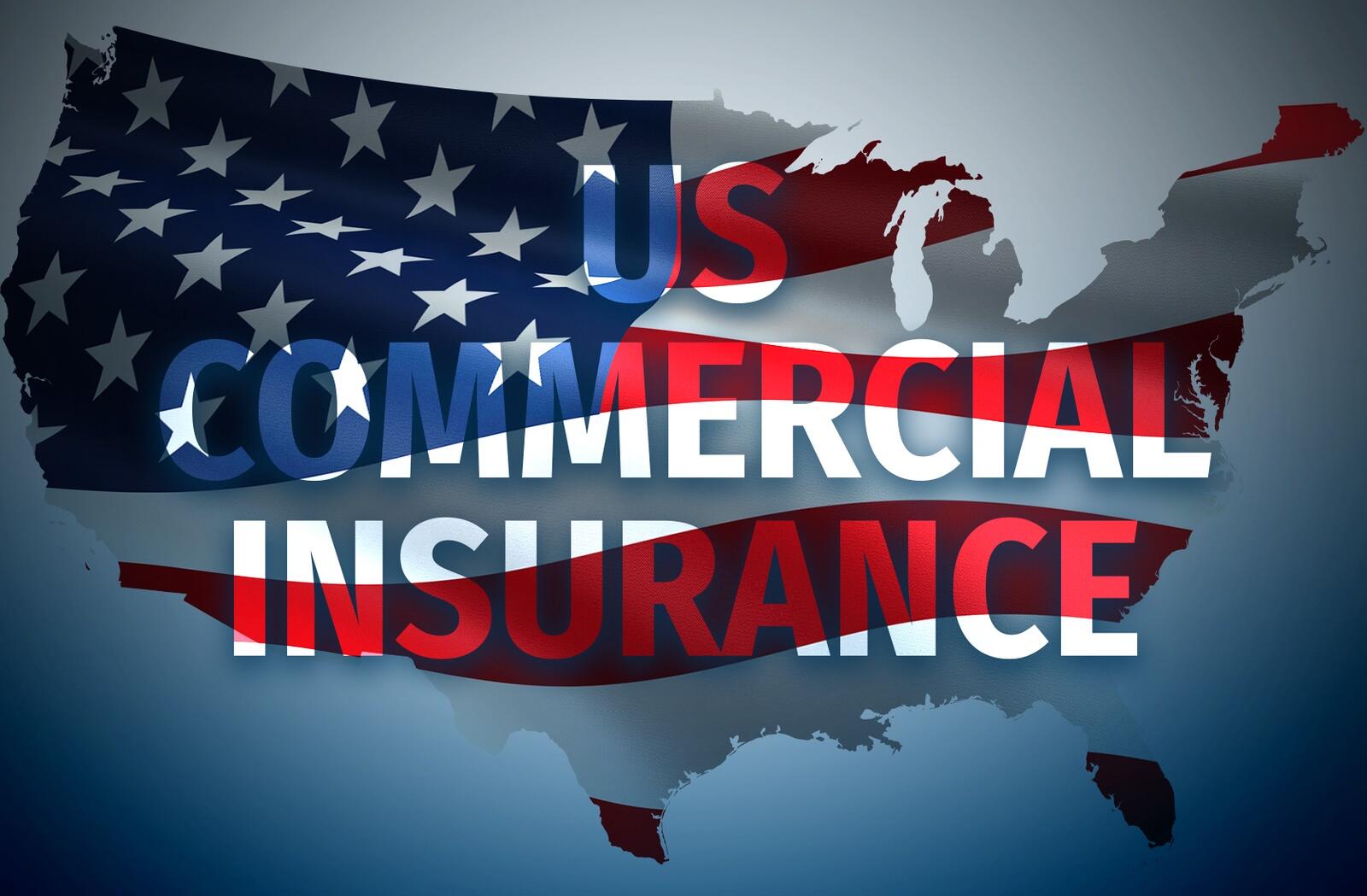 A key growth engine within this shift is the group's Munich Re Specialty Insurance (MRSI) unit, which is expected to grow its GWP from €1.2bn to €2.6bn over the next five years on the back of expansion in the US E&S market.
MRSI was set up last year as a platform for growth, bringing together the company's existing North American commercial insurance business which includes business written by its programs, binders and public entities business.
Although it sits within the wider P&C Reinsurance division, MRSI has a primary specialty focus and Munich Re has said it views the specialty commercial sector as less cyclical than traditional reinsurance business.
The commentary comes as MRSI has been building out its platform under CEO Mike Kerner, and the 2025 target is in line with that reported by this publication in September last year.
Offerings launched so far include property, primary casualty, excess casualty, miscellaneous professional liability, healthcare liability, lawyers professional liability and cyber and technology E&O, with a slew of underwriting executive hires to support the build-out. 
MRSI is one of several units grouped as Risk Solutions through which Munich Re expects to see double-digit growth over the next five years.
The size of the commercial risk opportunity was highlighted by rival Swiss Re during its recent investor presentation.
Analysis by the reinsurer suggests the global commercial insurance market had a premium pool of $812bn in 2019, up from $635mn in 2008.
This represents a compound annual growth rate (CAGR) of 2.3 percent. However, this growth is expected to accelerate to 4.1 percent over the next decade.
Swiss Re has estimated global commercial lines premiums will rise to more than $1.2trn by 2030.
And North America, already the largest component of the commercial risk space, is expected to continue to grow.
The Swiss Re analysis suggests the North America commercial risk market is likely to grow GWP to $540mn by 2030, up from $368mn in 2019.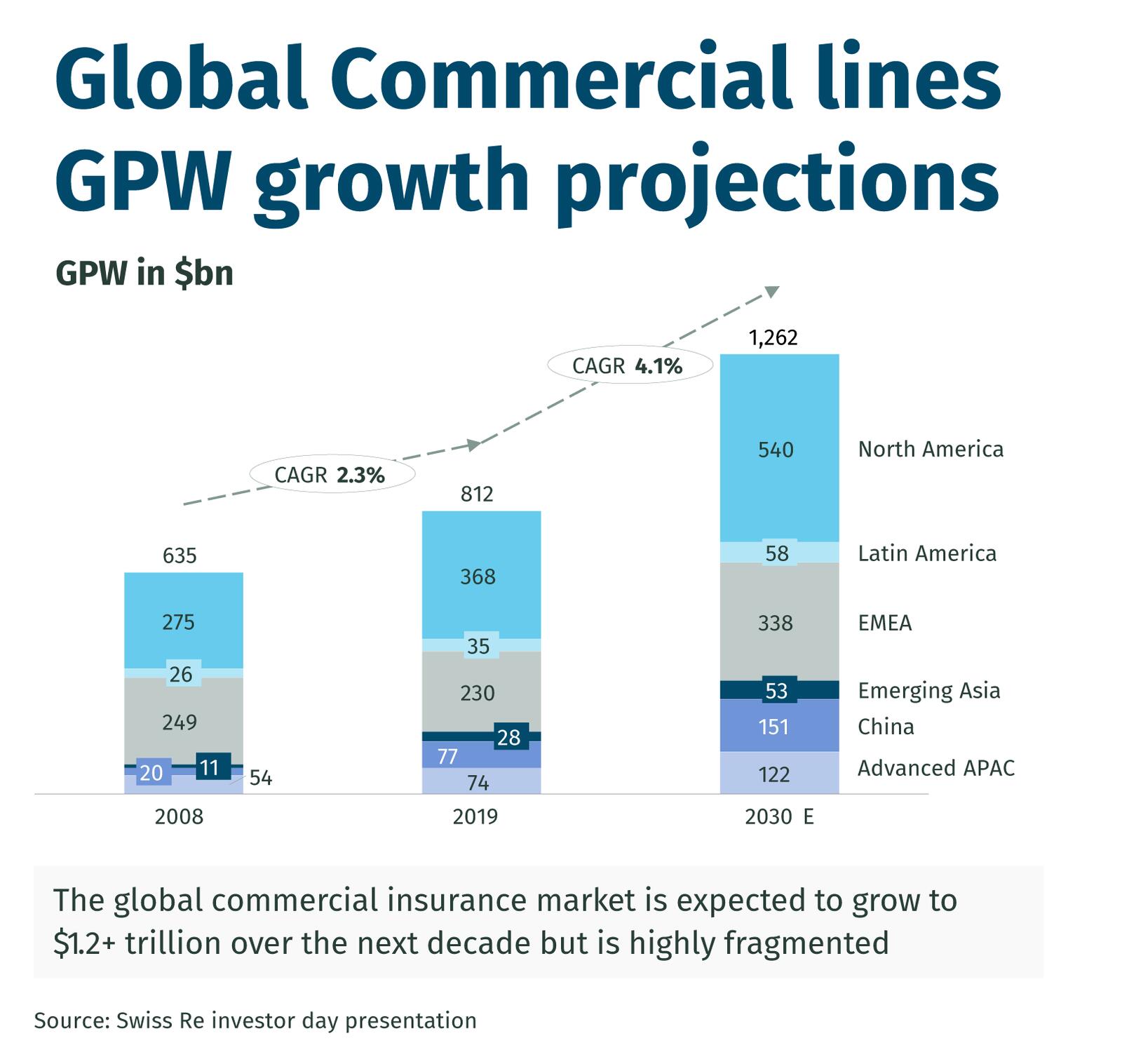 Swiss Re is looking to get back on the growth trajectory in this market through its Corporate Solutions business and has said it intends to use CorSo as a platform to access corporates for its wider product base.
That comes after significant remediation of parts of CorSo's book which management has said has made major progress in 2020.
The scale of the opportunity highlighted by Munich Re and Swiss Re illustrates why the US insurance market is so buoyant at present, with a wealth of attractive opportunities across the commercial space, including the red hot E&S sector and for program market participants.