Cost of repairs remains elevated as hurricane season begins…
This year's Atlantic hurricane season officially begins today against a backdrop of uncertainty.
The outlook from pre-season forecasts is mixed, and while several project slightly below-normal activity on account of El Niño expectations, there is a broad range of possible outcomes.
This reflects the above-average sea surface temperatures across the Atlantic Basin which will provide the necessary fuel for storm development if atmospheric conditions allow.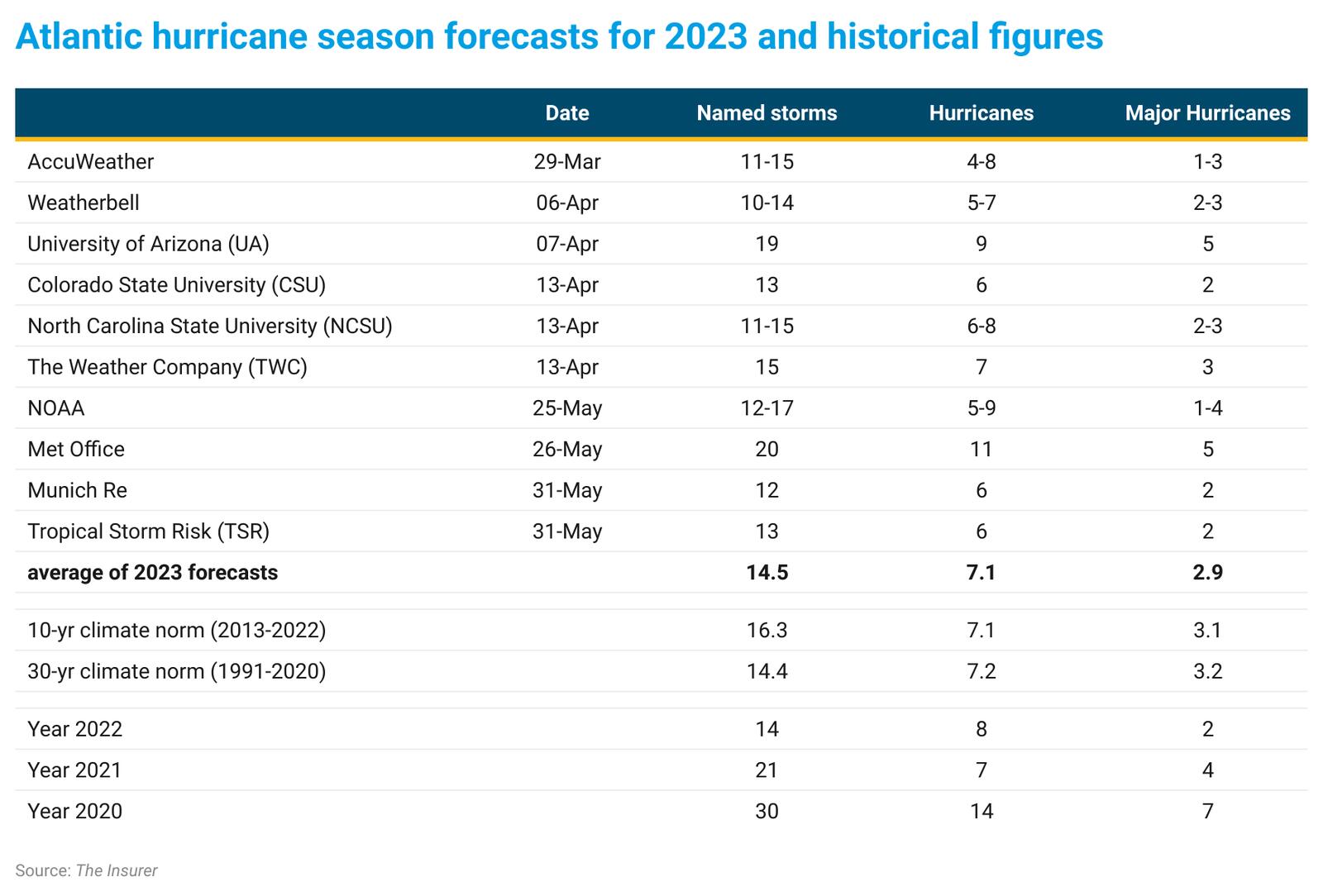 As experience from previous years has shown, actual activity can differ considerably from pre-season forecasts. And the number of storms often has little correlation with the location and intensity of landfalls, the two factors which – alongside vulnerability – will ultimately determine the extent of loss and damage.
The bad news is that in the event a major event does strike, the cost of repairs is again going to be high. As another hurricane season officially begins, the cost of materials and labour remains elevated.
The Associated General Contractors of America – the largest US construction association – says several materials are continuing to see annual double-digit cost increases.
For example, the latest government data shows the price of cement is up 13.7 percent year on year, with concrete products up 13.2 percent and gypsum building products up 12.1 percent.
There is also potential for a shortage of construction workers given that the US construction unemployment rate fell to an all-time low for the month of 4.1 percent in April.
Lumber pricing has been on a volatile ride over the past three years but now looks to have returned to pre-pandemic levels, but could yet see another surge as demand increases.
These factors point to another year of elevated claims costs in the event of major losses – a trend which has hopefully been priced into renewal discussions among major (re)insurers.
This year's Atlantic hurricane season runs until 30 November. The Insurer will bring you full coverage of developments over the coming months.