Kunreuther: Climate change "uninsurable" if left to the private sector alone
Catastrophic risks associated with climate change will remain largely uninsurable unless the private (re)insurance market forges long-term partnerships with the public sector, according to Wharton School professor Howard Kunreuther.
In an exclusive interview with The Insurer TV as part of the Close Quarter series, Kunreuther, the James G Dinan professor emeritus of operations, information and decisions at the Wharton School and co-director emeritus of the Wharton Risk Management and Decision Processes Center, said the private sector is unable to deal with climate risks alone and would need to look to the state for help.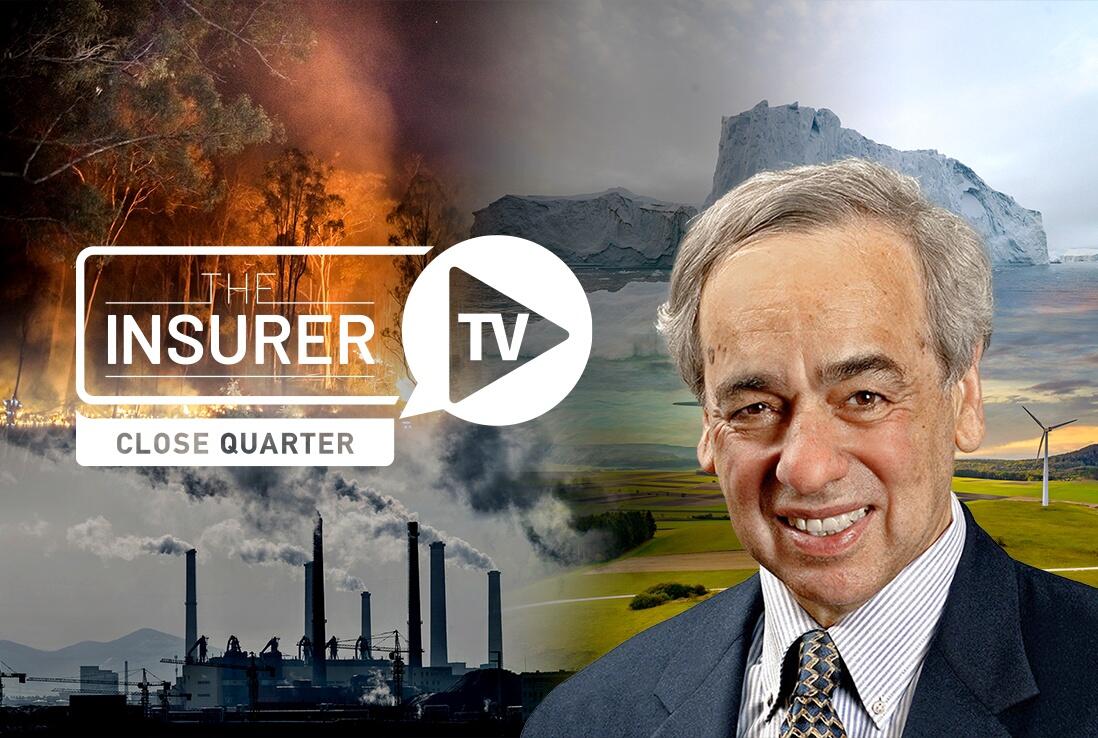 "There is a tendency right now for insurers to say that the catastrophic risks which are being fuelled by climate change are more and more likely to be uninsurable," he said.
"In a sense they are right. They will be uninsurable if the private sector has to deal with it alone, but I think if we have interactions with the public sector then we will be in a much better position to deal with these risks."
Kunreuther said a growing awareness of the risks associated with a changing climate has already led to high-level discussions at both the public sector and the private sector level, but he added that such conversations have so far taken place in isolation.
"We really need to bring the stakeholders, to bring the interested parties, together in a neutral forum to discuss what roles the public sector and the private sector can play," he continued, adding that such talks are yet to take place at any meaningful level.
He added that public-private partnerships may be "the only way" for the P&C industry to provide cover to policyholders against climate-related risks.

He noted that risk pools – such as the UK's state-backed terrorism mutual Pool Re – have not yet been widely considered in relation to climate change but said they may be a part of the solution.
Lessons from Covid-19
Kunreuther said there are lessons to be learnt for the (re)insurance sector – and society at large – from the Covid-19 pandemic on how to deal with systemic risks such as climate change.
Principally, he said the coronavirus pandemic has shown the catastrophic result of a collective failure to listen to and respond to the warnings of experts and scientists.
"We need to listen to the experts," Kunreuther explained. "We did recognise what experts and epidemiologists were saying in February 2020; we didn't pay attention. We did have a lot of misinformation and disinformation, and we didn't take action until the virus actually spread to a rather large level and was declared a pandemic.
"We need to listen now to what the climate scientists are saying about the impacts of greenhouse gas emissions on the future."
The upcoming COP26 climate talks in November will provide the P&C industry with an opportunity to meet with policymakers and formulate the role it should play in helping meet some of the challenges posed by climate change, he added.
Kunreuther said that the crucial climate talks – which take place in Glasgow, Scotland – will also be a chance for both the public and private sectors to recognise the cognitive biases which hinder long-term action.
"What I would hope would happen at a meeting like this is that we recognise the biases that often preclude action and think about ways to address them," he said.
The full 20-minute interview with Howard Kunreuther covers a range of topics including the modelling of climate risks, the cognitive biases that prevent climate action and the dangers of short-term thinking…