Scor underperforms big four peers in choppy August
Shares in global reinsurer Scor shed almost 4 percent over August, underperforming its big four peers which all posted notable gains, as investors continued to look unfavourably on its second quarter earnings miss and its stock was dragged down by a wider market rout.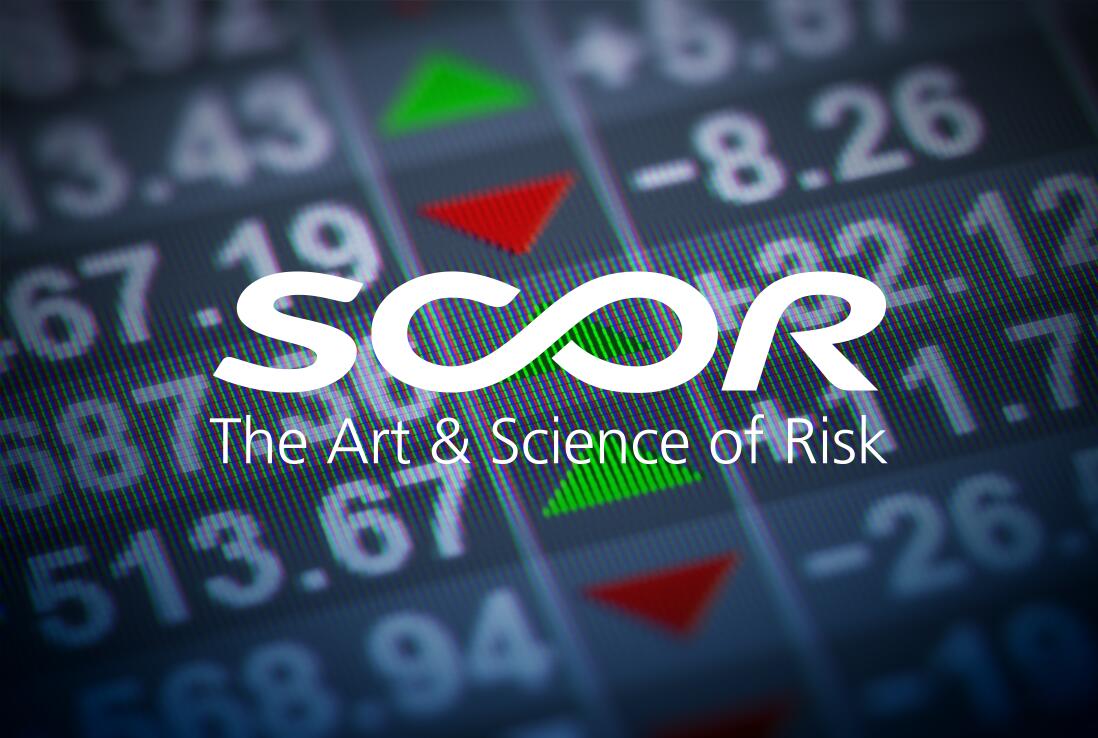 Scor underperforms big four peers with 3.7% dip
Euro P&C benchmarks outperform in August
Ukraine, inflation and recession fears dominate wider market sentiment
Paris-headquartered Scor shed 3.7 percent in the month to 31 August. The deterioration means Scor's share price is now down 19.3 percent since its earnings release on 28 July, with its stock trailing more than 40 percent year to date.
In contrast, Scor's big four peers all ended the month firmly in the green. Munich Re led the gains with a rise of 7.7 percent, while Swiss Re and Hannover Re ended August 6.8 percent and 6.2 percent higher respectively.

Scor was the only one of the big four European reinsurers to miss earnings per share consensus for the second quarter, which prompted its share price to plummet following its late July results announcement..
The combined ratio for Q2 stood at 111.5 percent, a deterioration of more than 14 points year on year and 7 points worse than analysts had anticipated. It was the only reinsurer out of its big four peers to report a combined ratio above 100 percent for the quarter (Munich Re 89.7%, Hannover Re 98.6% and Swiss Re 97.6%).
European P&C outperforms
The month-on-month gains witnessed by Munich Re, Hannover Re and Swiss Re were reflected in the European P&C insurance benchmark, which outperformed wider equity markets in August despite pressure from the war in Ukraine, high inflation and interest rate rises.
The European Stoxx 600 Insurance index of top (re)insurance shares closed broadly flat, eking out a small 0.3 percent loss over August, with the benchmark down just over 9 percent year to date.
But the losses over August still saw the insurance benchmark noticeably outperform the broader market composites.
The continent-wide Stoxx 600 shed 5.1 percent over the period, while the UK's benchmark FTSE 100 fell 1.9 percent and the domestically focused FTSE 250 index of medium-sized UK-listed equities fell 5.5 percent. This picture was echoed on the continent with the French CAC 40 and Frankfurt's DAX down 5.0 percent and 4.8 percent respectively.
The sell-off across broader market indices came as data showed eurozone inflation hit a record high in August, while energy concerns intensified, recession fears loomed large and investors braced for a period of higher interest rates and inflation.
"The summer euphoria continues to be squeezed out of the stock markets, as investors tread more carefully, anxious about the implications of a fast pace of hikes in interest rates," said Susannah Streeter, senior investment and markets analyst at Hargreaves Lansdown.
But the negative market sentiment was not fully realised across Europe's listed (re)insurers with 13 out of the 18 firms tracked by The Insurer recording monthly gains.
Among individual stocks, London-listed Lancashire led the gains. Its share price rose 10.9 percent over August as investors and analysts continued to welcome the Lloyd's blue-chip insurer's lower-than-anticipated Russia-Ukraine losses and underwriting beat.
Shares in Lancashire peer Beazley leapt 7.6 percent while fellow blue-chip Hiscox eked out a modest gain of 0.6 percent for the month.
UK motor insurer Admiral was also a notable winner with its stock closing the month 10.6 percent higher. The surge came despite the personal lines giant reporting a 48 percent profit decline in H1 and wider fears over UK claims inflation.
At the other end of the spectrum, start-up reinsurer Conduit fell 11.4 percent to lead the losses while European giant Allianz and Ageas also saw their shares fall sharply.