Russia-Ukraine and pandemic BI push UK insurance litigation claims values up 64% in 2022
The number of insurance-related legal disputes in the UK fell by almost 22 percent in 2022 but a surge in high-value multi-party litigation over pandemic business interruption (BI) and Russia-Ukraine related aviation claims saw the average value of claims rise 64 percent.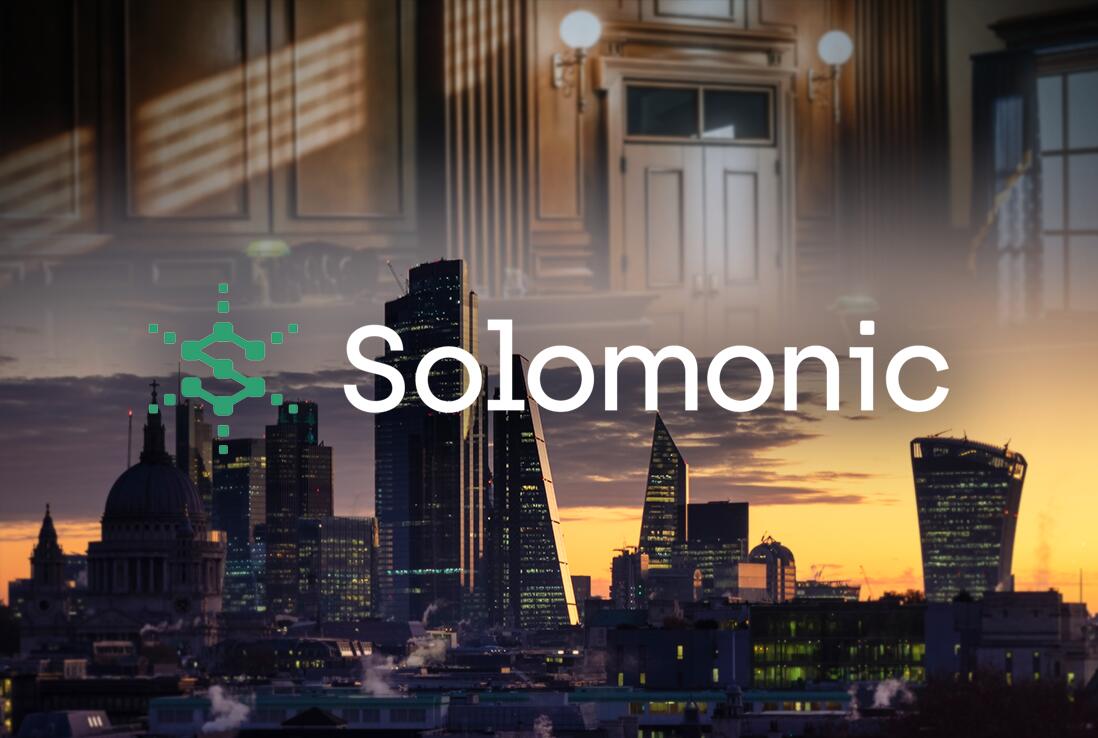 Number of insurance-related disputes falls 21.6% to 242 (2021: 309)
Collective value of disputes increases 15% to £4.4bn (2021: £3.8bn)
High-value Covid BI disputes and Russia-Ukraine claims drive increase
AerCap's $3.5bn suit against insurers is 2022's largest claim
The UK's High Court received a total of 242 insurance-related claims last year, a decrease of 21.6 percent from the 309 filed a year earlier, according to newly published data from litigation analytics company Solomonic.
However the decrease – which saw the volume of claims fall to a seven-year low – masks a notable surge in claims value to £4.4bn, up more than 15 percent year on year.
The average value for confirmed insurance claims rose by a huge 64 percent to £60mn last year, up from an average value of £36mn in 2021.
Analysts at Solomonic highlighted that the average claim value metric is a better signifier of true activity than the total value. This is because the value for claims is often identified well after the date of issue, with the total value of claims filed in 2022 expected to continue to grow into 2023 as more information comes to light.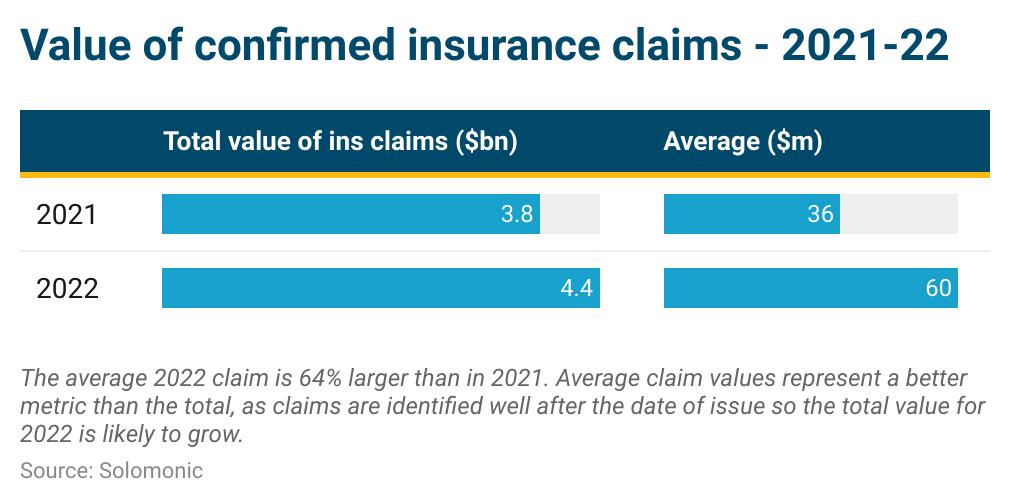 Edward Bird, Solomonic managing director, noted: "Insurers have had a busy time over the past few years. However the data shows that big-ticket litigation centred around major disruptions – the Covid pandemic and the war in the Ukraine – is starting to come through.
"The stakes are high and our analytics suggests these claims could be tough to defend successfully – less than 33 percent of claims with similar legal features have failed at trial in the last nine years."
Russia-Ukraine disputes dominate 2022 legal landscape
The surge in both average and total claims values was driven by a string of high-value disputes between insurers and their policyholders, particularly over Russia-Ukraine related aviation assets and Covid 19 BI disputes.
The most high-value (re)insurance-related claim filed in 2022 was AerCap's mammoth $3.5bn suit against insurers including AIG, Lloyd's Insurance Company, Fidelis and Swiss Re.
As previously reported, the world's largest aircraft leasing firm is suing its insurers over the loss of aircraft and engines under an all-risks insurance policy, valued at $3.5bn. Alternatively, the Dublin-headquartered lessor is claiming $1.2bn under a war risks policy.
The claim has sparked a wave of high-value legal disputes from aviation lessors and their subsidiaries against insurers, including the $750mn claim brought by the Middle East's largest aircraft leasing firm, Dubai Aerospace Enterprise, the $200mn+ claim bought by Merx Aviation, and the circa $20mn claim from lessor KDAC Aviation Finance.
The spectre of pandemic-related BI insurance claims also continued to hang over the sector in 2022 with a deluge of disputes flooding the courts more than a year after the UK Supreme Court ruled that insurers must pay out to hundreds of thousands of companies forced to close during the country's first pandemic lockdown.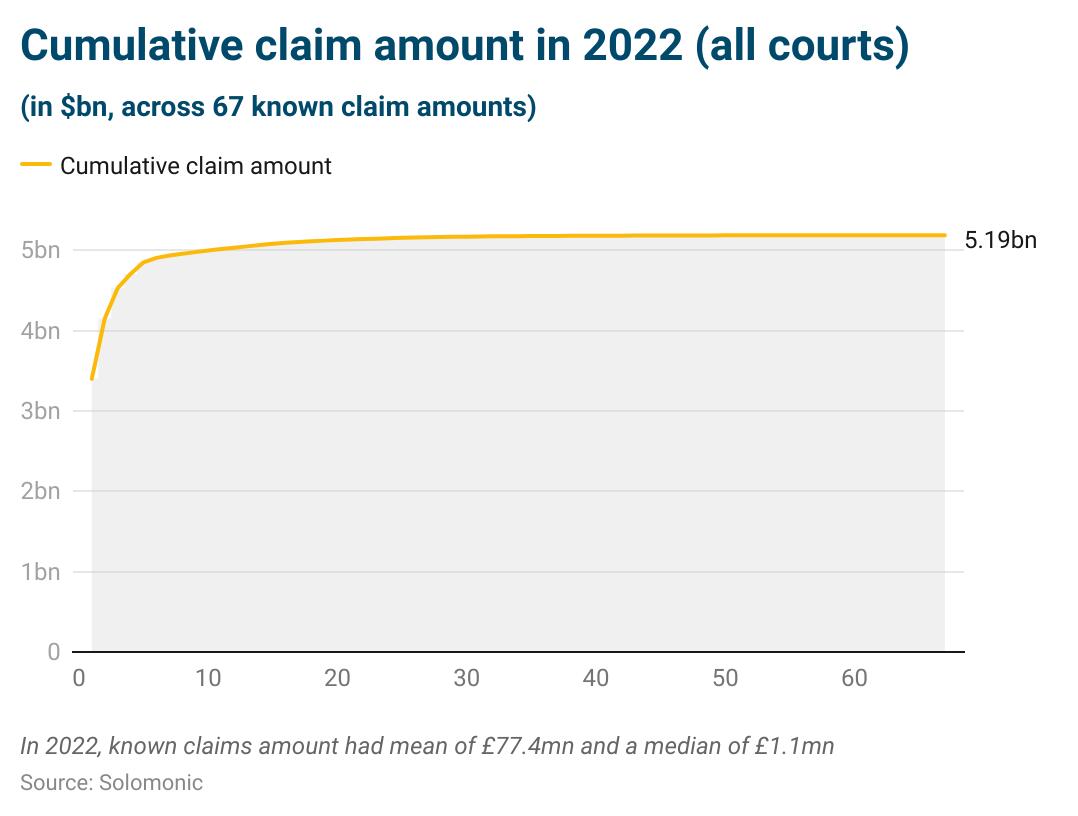 High-profile disputes filed last year include the £18mn+ claim from luxury retailer Liberty against Liberty Mutual and Swiss Re, and the £16mn+ dispute bought by the operator of London's ExCeL convention centre against Allianz, Aviva, Chubb, CNA, RSA and Zurich. Further claims filed in 2022 included those bought by UK restaurant chain PizzaExpress and a coalition of some of England's biggest football clubs.
Pro-policyholder nature of UK courts proven as insurer more likely to fail at trial
Solomonic's data reveals a notable spike in BI insurance claims filed in the High Court following restaurant chain Corbin & King's high-profile victory in its legal battle with Axa UK in February 2022.
As previously reported, the High Court ruled that Corbin & King, the owner of upmarket London restaurants The Wolseley and The Delaunay, was entitled to receive a payout for losses incurred at each of its premises following government-mandated closures in March, September and November 2020.
The judgment was significant as it provided clarity on the application of policy limits in cases where there are multiple insureds and numerous premises affected by lockdown regulations.
The judgment was one of 16 to be handed down by the High Court in 2022 concerning (re)insurance disputes. Claimants succeeded in full in five out of the 16 judgments, and partially succeeded in another five.
Insurers including MS Amlin, Liberty Mutual and Zurich also won key parts in a trio of complex legal battles against Britain's biggest pub group Stonegate, UK baker Greggs and Various Eateries – the hospitality group which owns the Coppa Club chain. These judgments have not been included in the analysis with appeals set to take place later in 2023.
Zurich most exposed insurer to UK legal disputes in 2022
The data – drawn from Solomonic's litigation analytics platform – shows that Zurich Insurance plc was a named party in seven disputes in 2022, more than any other individual firm.
Zurich Insurance plc – the UK holding company of European insurance giant Zurich – was a named defendant in five out of seven claims, with an average claim size of £7.2mn. These included two of the high-profile BI disputes mentioned above.
Liberty Mutual's Luxembourg-headquartered carrier – Liberty Mutual Insurance Europe SE – Axa XL and Chubb were also among the most named insurers to be involved in UK court claims, either as a claimant or a defendant.